CEMS Career Forum, one of the highlight events of the CEMS community, is a 2-day recruitment and networking event taking place annually in November.Career Forum provides a platform that connects over 1000 students and alumni with representatives from over 40 Corporate Partners representing global companies. The CEMS Career Forum is the perfect opportunity for CEMS students and young alumni to meet and interact with CEMS Corpoarate Partners, learn about opportunities for internships and permanent employment and also broaden their network.

From 2017 Corvinus University of Budapest is proud to host this important event for 4 years. In 2019 the event will be held on 8th-9th November.Photos from Career Forum. The career forum offers for students and young graduates a rare opportunity to meet with recruitment experts from over 40 multinational companies in just one place, network with peers and maybe even take the first crucial step towards full employment by a CEMS Corporate Partner.This multi-stakeholder event connects Corporate Partners, Students, Alumni and also Academic schools through the following activities:


1. Career training workshops

The aim of these workshops is to provide the participants with practical, ready-to-take skills, such as interview skills, networking, etc, that they can use during the job fair and later on. Skill seminars are designed to provide students with the opportunity to learn practical business skills in a very dynamic setting with one of the CEMS Corporate Partners. The goal is to foster a closer student-Corporate Partner relationship by having companies teaching students using their vast experience in the business world. These are CEMS accredited skill seminars which means that students may earn CEMS credits when completing such a seminar.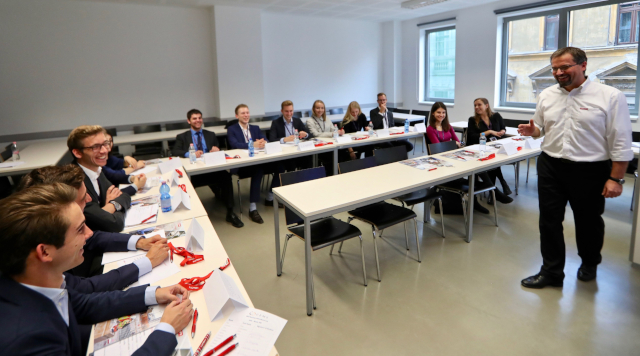 2. CEMS Gala

All Career Forum participants are invited to take part in the student party that will take place as a closure of the event. This is a unique opportunity to meet, broaden one's network, share first impressions after the Career Forum and enjoy the last night all together.

Venue: Corvinus University of Budapest
Address: 1093 Budapest, Fővám tér 8.
Host: Corvinus Business School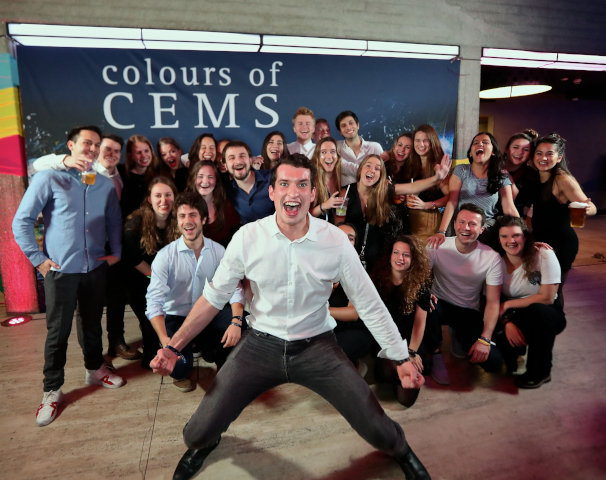 Companies represented at CEMS Career Forum 2018



Swiss Re, Novo Nordisk, Arla Foods, Vodafone, Gartner, Astra Zeneca, Facebook, Salesforce, Henkel, Deloitte, Société Généralé, Reckitt Benckiser, SKODA AUTO, A.T. Kearney, Whirlpool, MET Group, Siemens Management Consulting, A.P. Moller – Maersk, zeb, ABB, DHL Consulting, LVMH, UniCredit, Unibail-Rodamco, Beiersdorf, Daimler AG, GSK, L'Oréal, KONE, METRO, Bain & Company, Bayer, Groupe SEB, Barilla, Merck, P&G, BNP Paribas, Kerry, EF Education First, Statoil ASA, E.ON Inhouse Consulting, Google, McKinsey & Company, Hilti.