Stipendium Hungaricum
Application period: The application is now open! The deadline: 15 January 2023


Why should you apply to Corvinus?
Corvinus University offers more than 20 programmes in our specialist areas – Business and Management, Economics and Social Sciences – at Bachelor, Master (including MBA) and PhD levels in English.
The campus is located in the heart of Budapest, capital of Hungary, which is a vibrant international city with many work opportunities, and the main centre for Hungarian scientific and cultural life.
The university receives thousands of students from all over the world, with an active international community that will allow you to enhance your professional and personal network.
The programmes offered at Corvinus rank among the best in Europe, with supportive professors and a constant integration between theoretical foundation, practical projects and market immersion.
Budapest has easy access to other major cities in Europe (the EU), with facilitated transport by road, railway or air travel. Thus, you have a fantastic opportunity to travel in Europe whilst studying in Hungary!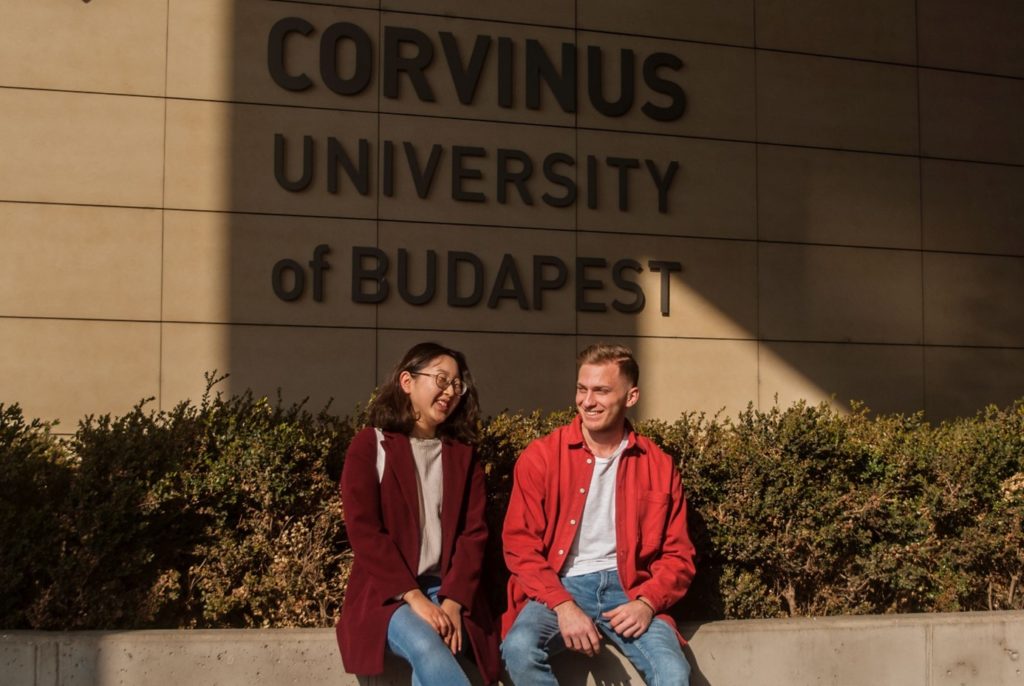 Application – For our September 2023 intake
You have to apply for your chosen study program via the scholarship program and NOT directly at the university. Please check Tempus Public Foundation's website regarding the deadlines and the application process.
Applications are open from mid-November 2021 to 15 January 2022, with the admission process happening in early 2022 so that successful applicants can start their studies in September 2022. Applicants can choose from over 5 programmes available in English at Bachelor, Master, PhD at Corvinus University of Budapest*.
*Programme availability is subject to nationality.
---
Benefits offered by the Stipendium Hungaricum Scholarship
Free tuition for the duration of your studies
Stipend to support the living costs
Free medical insurance
University accommodation or an additional 40,000 HUF (c. €110) per month (accommodation allowance) for the duration of your studies in all levels (Bachelor, Master, PhD).
*Please note that allowances are only paid to actively enrolled students. I.e. if you are a scholarship holder taking a passive semester, you will receive no allowances for that semester.
---
How to apply for the Stipendium Hungaricum Scholarship
The application has to be submitted via the Stipendium Hungaricum website before 2 p.m. (CET) 16 January 2023. Applicants can choose two programmes in their application – the first choice being their main priority. After that, there are a few steps in the admission process:
Technical check from Tempus Public Foundation, which sponsors the programme
Nomination by the sending partners (country of origin of the applicant)
Admission process with Corvinus
Scholarship award process (Tempus Public Foundation)
Unconditional letter of acceptance for your programme of study (Corvinus)
Visa process to travel to Hungary, then documentation process in Hungary
Enrolment at Corvinus.
Please refer to the Study in Hungary website for more details on the application process.

---
Eligibility and non-eligibility:

The eligibility to apply for a Stipendium Hungaricum scholarship at Corvinus University of Budapest varies depending on some factors, including each country's academic priority, your programme of interest and your academic and professional background.
Non-eligibility:
Applicants born after 31 August 2005 (= applicants under 18 years old as of 31 August 2023),
Hungarian citizens (including dual citizens),
Students who have already been awarded a Stipendium Hungaricum scholarship cannot apply for another scholarship at the same level or a lower level. For example, if you currently hold a scholarship to study MSc Marketing, you could not reapply for another scholarship to study at MA/MSc level (same level) or BA/BSc level (lower level).
Please refer to the Call for Applications section 2.2. Non-eligibility for all the details.
---
Admission process at Corvinus University of Budapest
The admission process with Corvinus University of Budapest happens if you are nominated by your country's "sending partner". It consists of the following phases:
Evaluation of the application
And either:

Interview with an Admission Committee. For Master programmes, there will also be a pre-interview test.
Or, Mathematics test (for BSc Business and Management, BSc Applied Economics and BSc International Business only).
Applicants who pass the admission process must submit a request for their Diploma/Degree legal verification before enrolment at the university. Read this post to understand more about and the difference between Diploma recognition and Credit acceptance.
Once admitted, applicants receive their Letter of Acceptance from Corvinus and can proceed with the preparation for coming to Hungary. It is advisable to plan to arrive in Budapest by the last week of August to complete other administrative tasks (i.e.: requesting the Residence Permit) so you can start your studies on time.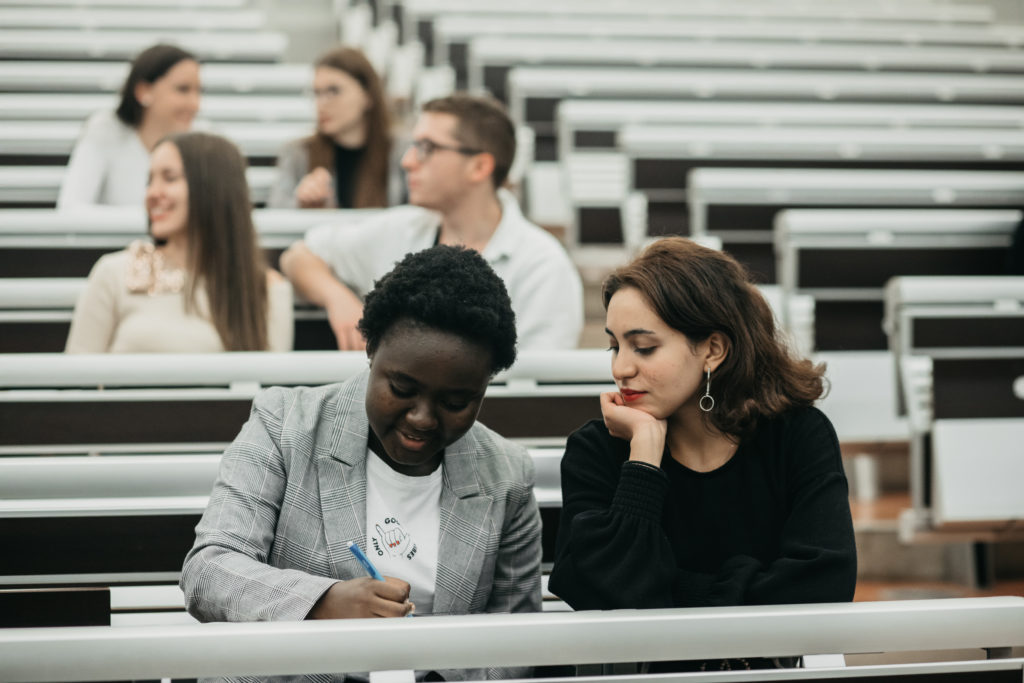 How likely am I to be accepted? 2022 statistics 
Successful admission depends on a strong and well-thought-through application. Make sure you meet all the requirements and choose the right programme.
Statistics from 2021 for Bachelor and Master programmes:
>7,000 applications to Corvinus
>1,000 nominated
>200 nominees accepted.
Watch our webinar and get tips on how to make your Stipendium Hungaricum application:
Avaible programmes at Corvinus University of Budapest
Click programme name for link on Study in Hungary website (and to apply). Keep in mind that not all courses are available to all countries, as each Sending Partner has its own list of priority programmes.
Bachelor/Undergraduate (BA/BSc):
For information about undergraduate programmes on our website, please click here.
Master/Postgraduate/Executive (MA/MSc/MBA):
For information about postgraduate programmes on our website, please click here!
Doctoral (PhD):
For information about Doctoral Schools on our website, please click here.
FAQs – Frequently Asked Questions
Still have questions? Check the following FAQs pages:
FAQs: Corvinus University of Budapest
FAQs Stipendium Hungaricum website
Still did not get an answer, feel free to contact our International Student Recruitment team by making an enquiry here.