Open Access tools
Thanks to the Open Access movement, more and more publications are freely available online. There are many free tools using which one can locate the freely available versions of publications. Below, we list some of the most popular solutions.
| | |
| --- | --- |
| | Browser add-ons |
| | Unpaywall is a free browser add-on which enables one to quickly and easily locate legal free versions of subscription-based articles. Unpaywall conducts a DOI-based search in thousands of institutional repositories, and in 30% of the cases, it can successfully locate a free version. |
| | Open Access Button can be used as a browser add-on or through its own webpage. It serves as a search engine for OA versions of papers. In case there is no OA version available, with a simple click, one can send a request to the authors asking them to make available an OA version. |
| | Google Scholar Button provides quick access to Google Scholar, where one can search for full-text OA articles. |
| | Lazy Scholar provides citation data and links for easy sharing in addition to access to free versions. |
| | Kopernio locates the OA versions of articles, and in addition to this, it also finds those articles to which the user has access as a result of an institutional subscription. |
Search engines, institutional repositories, databases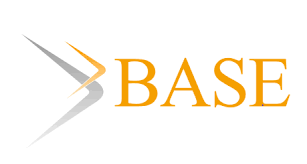 BASE (Bielefeld Academic Search Engine) is one of the world's largest search engines specialized for scientific content. It is operated by Bielefeld University Libraries. It provides a search interface for about 120 million documents located in 6.000 various databases, archives and institutional repositories. About 60% of the searchable content is available in full-text OA format.


ECONBIZ is a database maintained by ZBW German National Library of Economics, serving as a virtual library focusing on business and economics. The database has a wide offering of freely available content too.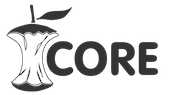 CORE is a scientific search engine where the open access content of more than ten thousand journals and 3.700 repositories is collected and made searchable. It provides access to more than 1.34 million scientific publications in pdf format.


The DOAJ (Directory of Open Access Journals) database contains information about more than 12 thousand peer-reviewed OA journals, together with the metadata of the articles published in those journals.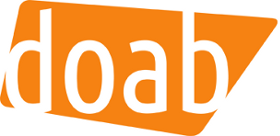 The DOAB (Directory of Open Access Books) database contains more than 13 thousand peer-reviewed OA books and book chapters, from 280 different publishers.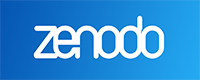 Zenodo is a cooperation of OpenAIRE and CERN, and it serves as an open access repository of research data from all disciplines.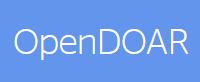 The OpenDOAR database is a meta search engine of open access repositories; in addition, it contains information on the individual repositories and their rules and regulations.
The Hungarian Repository Common Search encompasses those repositories which contain scientific publications validated by MTMT (a database of publications by scientists affiliated in Hungary, maintained by the Hungarian Academy of Sciences). As of today, more than 260 thousand publications are accessible.