Life in Székesfehérvár
Do you long for a bustling environment of human dimensions? Do you wish to get familiar with Hungary beyond Budapest? It is important for you to live in a city that prepares for the future, but at the same time preserves the values of the past? If the answers to these questions are in the affirmative, you will not be deceived by Székesfehérvár!
A city where everyone feels home
Székesfehérvár, a city located in the central part of Hungary, 60 kilometres of Budapest boasts a rich past as one of the capitals of the medieval Hungarian KIngdom, royal residence and crowning city. Today it is the centre of one of Hungary's most developed county, Fejér County as well as one of the country's key industrial and cultural hubs. The city of 100 thousand inhabitants is equally attractive for those who enjoy a bustling environment and for those who prefer a calmer lifestyle. Whereas the parks, the historical monuments and the beautiful old town provide an ideal backdrop for a promising date, the superb cafés and atmospheric brasseries serve as venues for meetings with friends.

Should you look for more distraction after a difficult test, there is a large selection of clubs in the city whose student population is on the increase. As a matter of fact, Székesfehérvár hosts one of the most popular Hungarian festivals, the Fezen music festival featuring international stars and thus offering excellent summer entertainment. Hungary has by now become a festival superpower. Sziget is one of the most reclaimed pop music festivals in Europe with over 400 thousand visitors annually. The VOLT festival held in Sopron and the EFOTT in Velence also attract several thousands of young people each year. Those thrilled in particular by electronic music are awaited by the Balaton Sound, fans of alternative rock music might opt for Fishing on Orfű. The best choice for persons who would like to focus on themselves is the Everness spiritual lifestyle festival. If you prefer to avoid these bustling venues, but feel like having a holiday, two of the most prominent summer holiday spots of Hungary, Lake Balaton and Lake Velencei can be reached with a short train ride. Owing to modern commuter trains, Budapest is also only a 40 minute ride away.
The city is a paradise for sport lovers, irrespective of whether you are a fan or an active sportsperson. Székesfehérvár, often referred to as the champion city, hosts one of the best football teams of Hungary, MOL Fehérvár FC and the best ice-hockey team, Fehérvár AV19. Alba Fehérvár is one of the most prominent Hungarian basketball clubs, moreover Fehérvár Enthroners who became American football champions in 2019 are the only American football team that boasts its own stadium. Owing to the outstanding sports results, opportunities for grassroots sport are also great. One of the initiatives, for instance, is making available the school gyms free-of-charge outside school hours.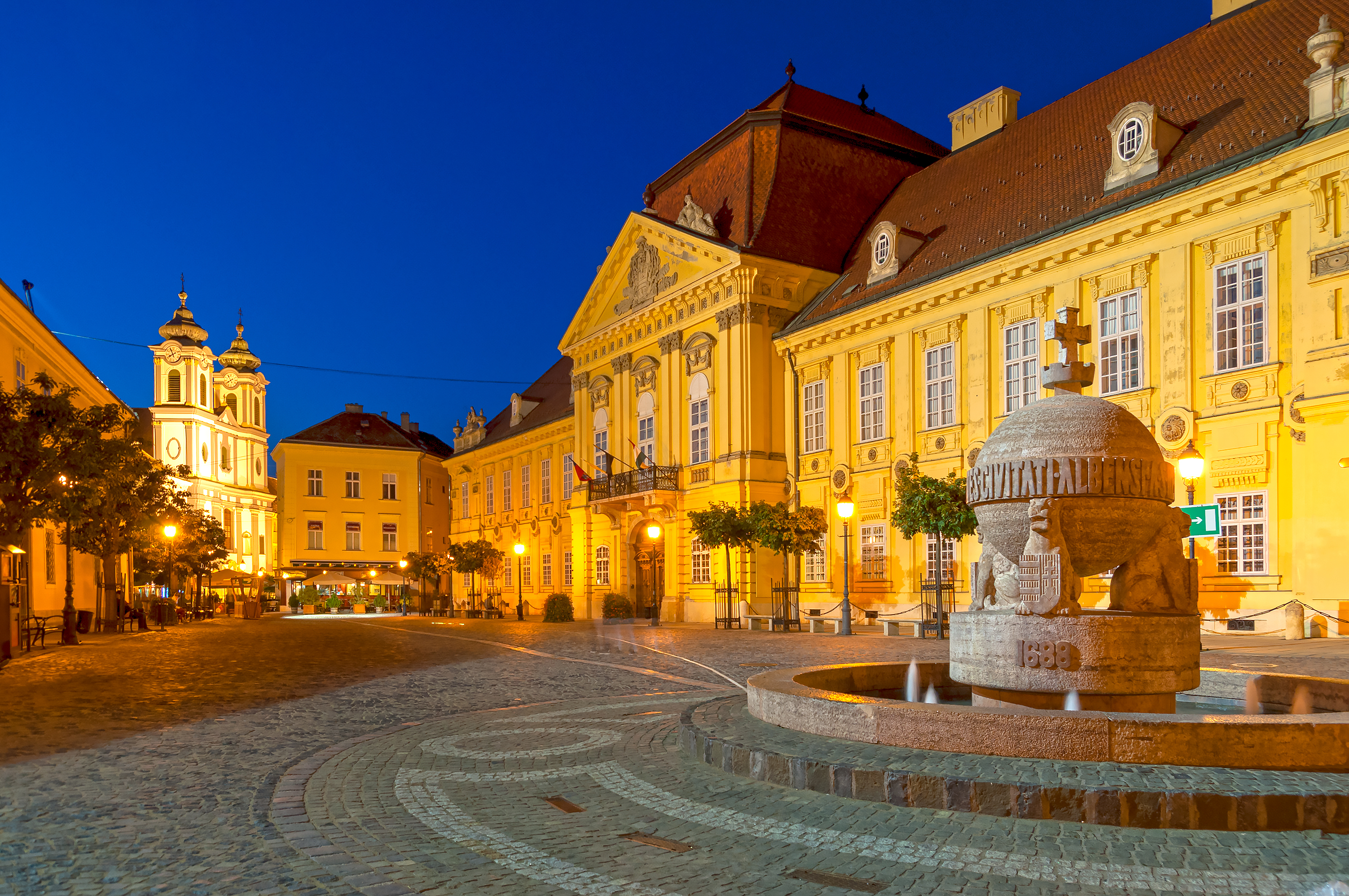 A city where everyone can take a step forward
University years nowadays are not merely about studying, friends and parties, but also about acquiring work experience. Luckily, Székesfehérvár meets all requirements in this respect as well. During the years of Socialism, a number of internationally recognised companies used to operate in Székesfehérvár and the city continued to show a good momentum of development after the political changes, too: multinational companies appeared in the modern industrial parks as early as the beginning of the 90s. Out of the provincial towns, Székesfehérvár continues to have own one of the most diversified economies, the key sectors being mechatronics, electronics, software, the food industry and logistics. Owing to the Hungarian and international firms that are active in these sectors, Székesfehérvár is among the richest cities in Hungary. Hence university students can easily make use of the acquired knowledge and gain a work experience.

Székesfehérvár makes every possible effort to get prepared for future challenges. In 2018 the municipality established the Prosperis Alba Research Centre with the aim of involving future generations in analyses and scientific research in the interest of the city's development. This initiative may also be instrumental in helping Székesfehérvár to preserve its position as a driving force in innovation among dynamically developing Central European cities.