Zoltán Oszkár Szántó, PhD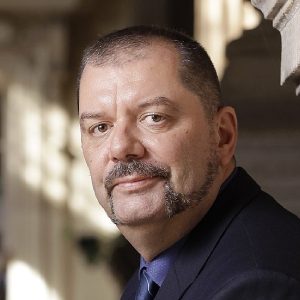 Zoltán Oszkár Szántó is an economist and sociologist. He graduated from the legal predecessor of CUB in 1987 as an economist teacher and sociologist. He became CSc in Sociology in 1993 and a habilitated PhD in 2002. In 1993 he pursued postdoctoral studies at Indiana University.

In recent years, besides serving in other executive positions, he was Dean of the Faculty of Social Sciences (2000-2004), Vice-Rector of the university (2012-2019). Since 2011 he has headed the editorial Board of the journal Szociológiai Szemle, between 2011 and 2017 he was chairman of the Social Sciences Committee of the National Council of Student Research Societies. In 2010 his achievements were recognized with the Knight of Cross from the Order of Merit of the Hungarian Republic.

He focuses on analytical social theories and economic sociology in research and teaching. During his career he has taken part in 12 applied research projects and 15 basic research programmes. He regularly gives talks at conferences in Hungary and abroad. The number of his Hungarian and English-language scholarly publications amounts to 124. More recently as a researcher he has been intrigued by the field of Social Futuring.