Do you have problem connecting to the Wi-Fi network?
Make sure you have entered the correct password and that your password is still actual. You can check your password if it is still valid or not at cusman.uni-corvinus.hu and if it has expired set a new one and try connecting to the network again.
If your student status has been ceased you will not be able to log in.
If you are sure that you gave the correct password and you still can not login then try making the previous WiFi to be forgotten and try logging in again. You can find the steps to do this below.
If you can't solve the problem ask help from the helpdesk personally in Sóház, room 110 or send a detailed e-mail with your problem to the helpdesk@uni-corvinus.hu mail address.
Forget Wi-Fi connection
To let the Cornet-EAP or the Eduroam Wi-Fi settings to be ereased, first click on the network icon right next to the sound settings icon.



On the appearing window click with the right mouse button on Wi-Fi then click with the left mouse button on the "Go to settings" option.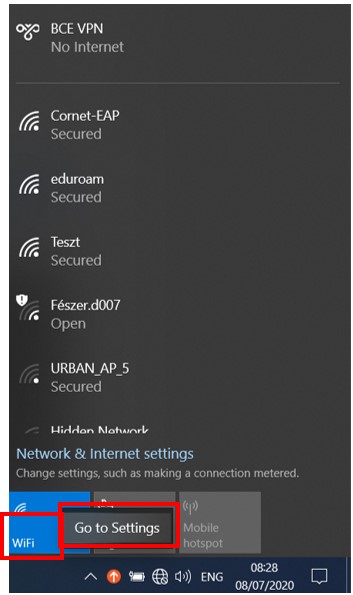 In the next screen click on the "Manage known networks".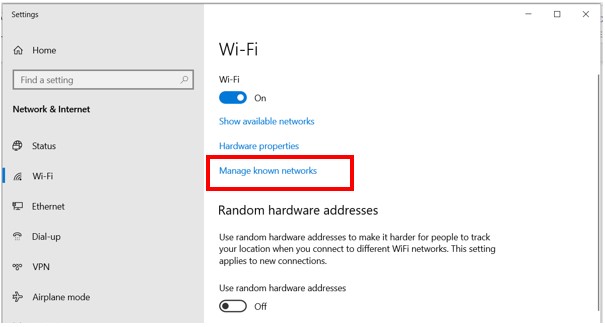 In the appearing list click on the "Cornet-EAP" Wi-Fi connection, two buttons appear, choose "Forget". With this all previous connections data will be ereased. After this close these windows and try to connect again to "Cornet-EAP" Wi-Fi in the Wi-Fi connection list.