If your machine will not connect, delete your VPN connection and add it again. Then try to connect. You can find how to delete your connection below.


If protected content becomes unavailable while working, make sure the VPN connection is still active. Unfortunately, Windows 10 does not indicate when the connection is lost.

If you can't solve the problem contact helpdesk personally at Sóház 110 or send an e-mail to helpdesk@uni-corvinus.hu e-mail address.

If for some reason you can not connect to your previously set up VPN connection, you can try removing it. To remove a VPN connection do the following:
Click on the bottom right icon on the task bar.

From the appearing surface choose and click on VPN.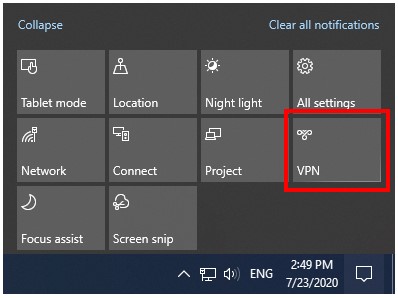 A new window will appear. There click on "BCE VPN".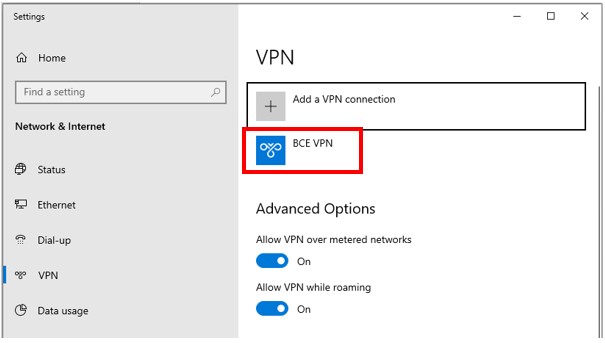 More options will be shown for BCE VPN, choose "Remove" to remove it will all of its previous data. After removing it try making a new vpn connection.