Further Services
SPSS Home Use
Terms of Use
The software is only allowed to be used for educational and research purposes. Commercial and business use is prohibited by the right holder. Use of the software is strictly restricted to academic staff, researchers, and students of the University of Corvinus. Please, take this into consideration.
VPN service is needed to use the softwares. Please make sure your VPN is active.
User guides for SPSS

SPSS MacOs Installation Guide

SPSS 27 and AMOS 27 Installation Guide
NVivo for home usage

ISZK_NVivo_WIN10_installation_guide.096.pdf

NVivo MAC Installation Guide
NVivo is a qualitative data analysis (QDA) computer software package produced by QSR International. NVivo helps qualitative researchers to organize, analyze and find insights in unstructured or qualitative data like interviews, open-ended survey responses, journal articles, social media and web content, where deep levels of analysis on small or large volumes of data are required.
Download NVivo from the box below:
JMP for home usage
The software can only be used for teaching and research purposes. Commercial usage is not permitted.
Usage of the software is only approved for teachers, researchers and students of the university. Please take these into account!

Download the software from the link below. Start the setup, the installation will run automatically.

JMP installation guide


Then start the install file. In few cases SmartScreen will block the installer. In that case you have to click on to "More Info" and after that press "Run anyway" button.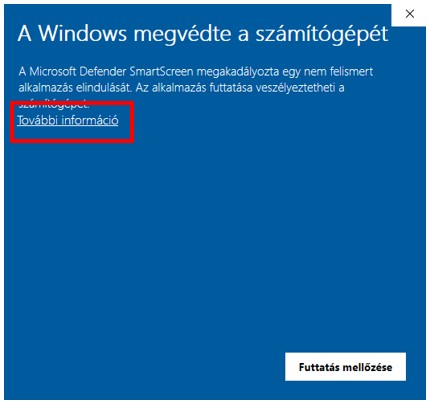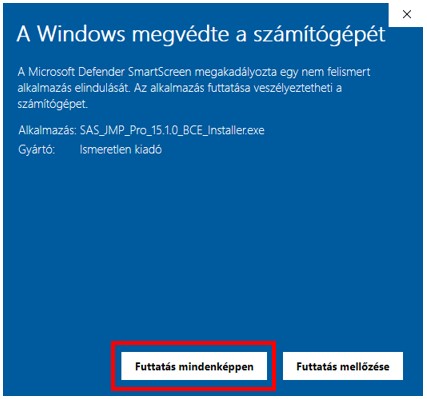 After this the installation will start. The following screenshots will guide you through the installation process.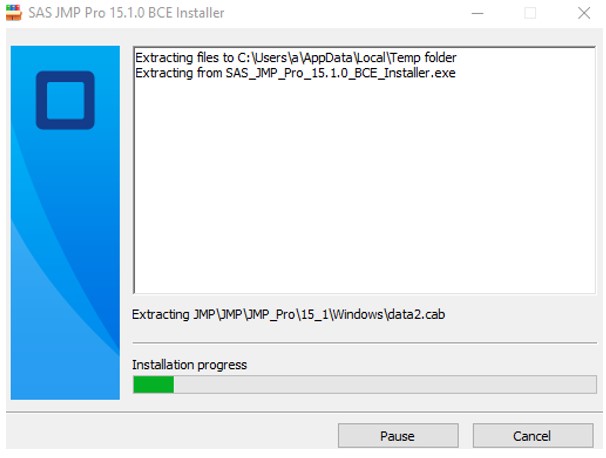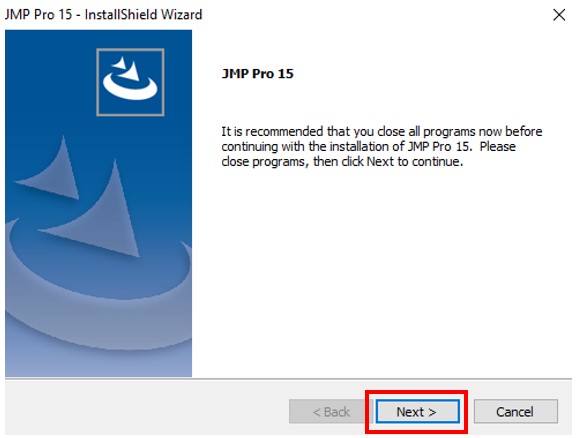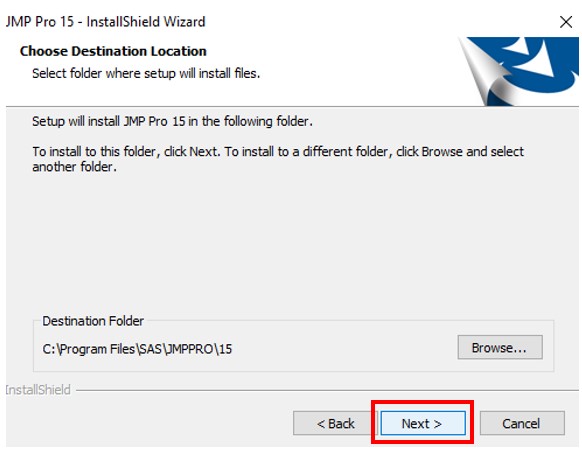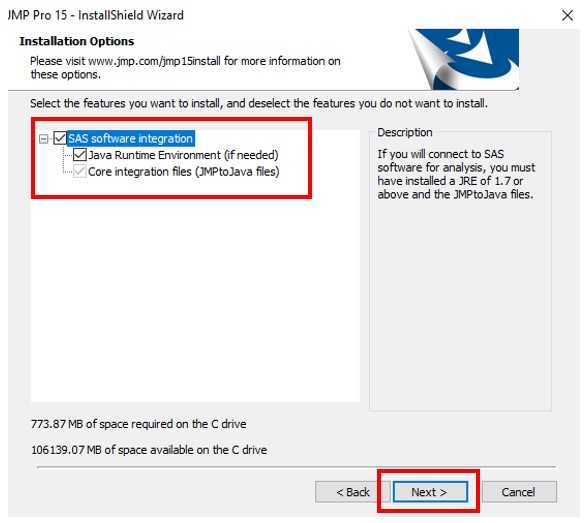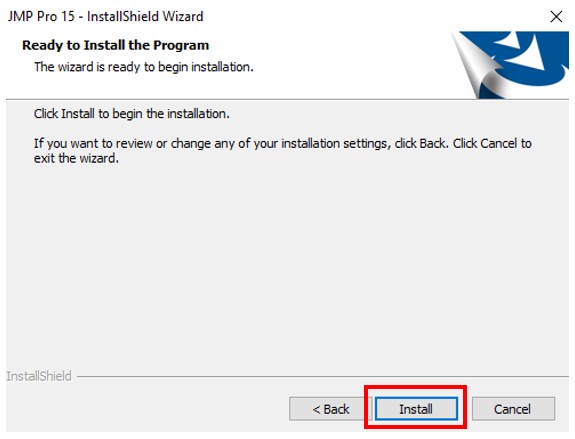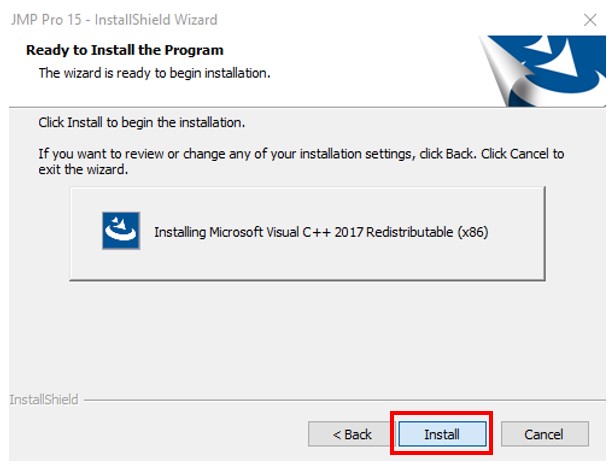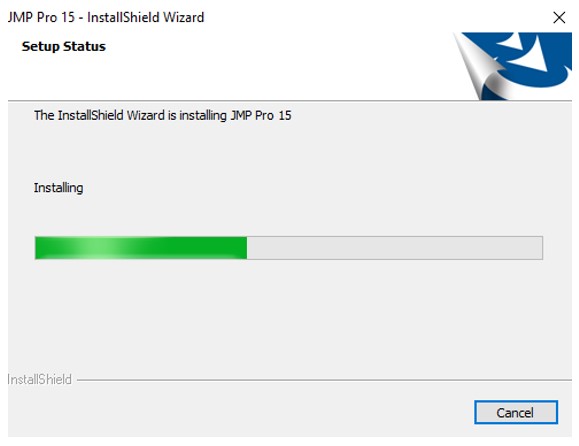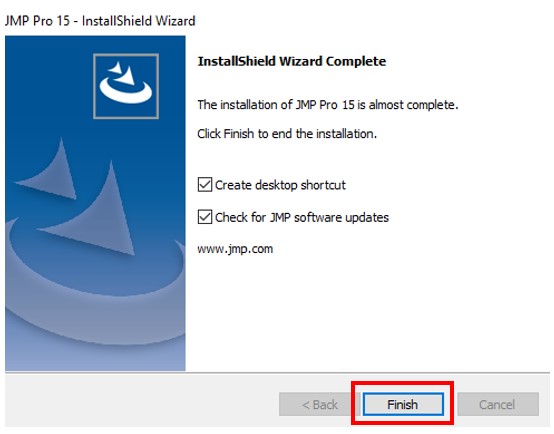 MATLAB home use
MATLAB, the language of technical computing, is a programming environment for algorithm development, data analysis, visualization, and numeric computation. Simulink is a graphical environment for simulation and Model-Based Design of multidomain dynamic and embedded systems.

For home use of MATLAB you need to first create an account at the website of MATLAB, then you need to download and install the software. During installation you will need to log in with your new account and license. You can then use MATLAB on your own computter. You find an installation guide below.

Installation Guide
Kapcsolódó dokumentumok

MATLAB Install Guide
Accessing drives and shared repositories
User guides

Accessing drive T from home
Using a Provincional Laptop
LOGIN GUIDE FOR NOTEBOOKS PROVIDED BY THE UNIVERSITY
Wherever you use your device, make it sure it is connected to the internet. There are two ways to do it either via wired connection or WiFi.
Connection via wired internet on campus
When you are connected to the internet and the Windows on your device detects the connection you see that status appearing in the bottom right corner of the screen. (See the red frame in the picture below)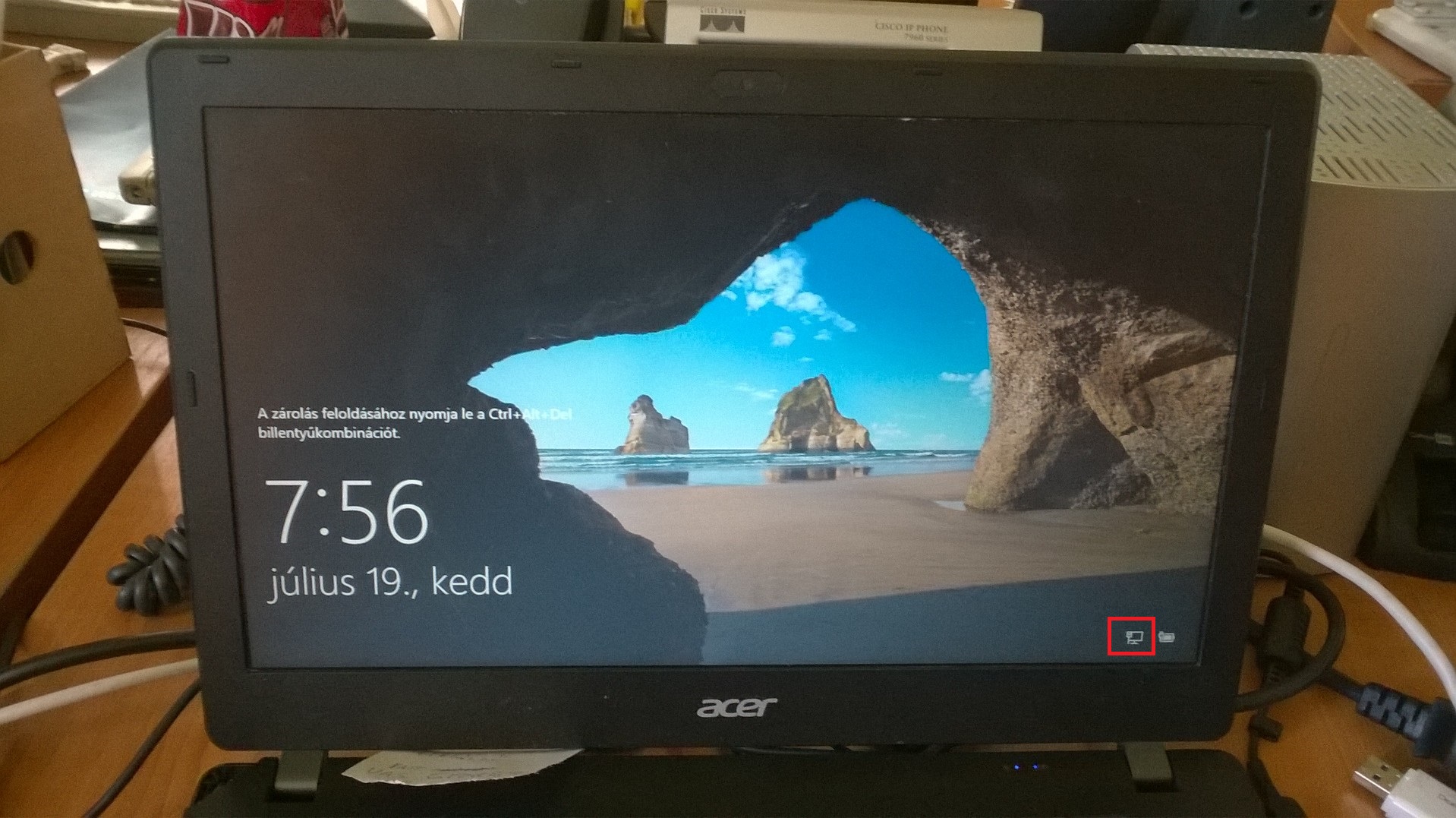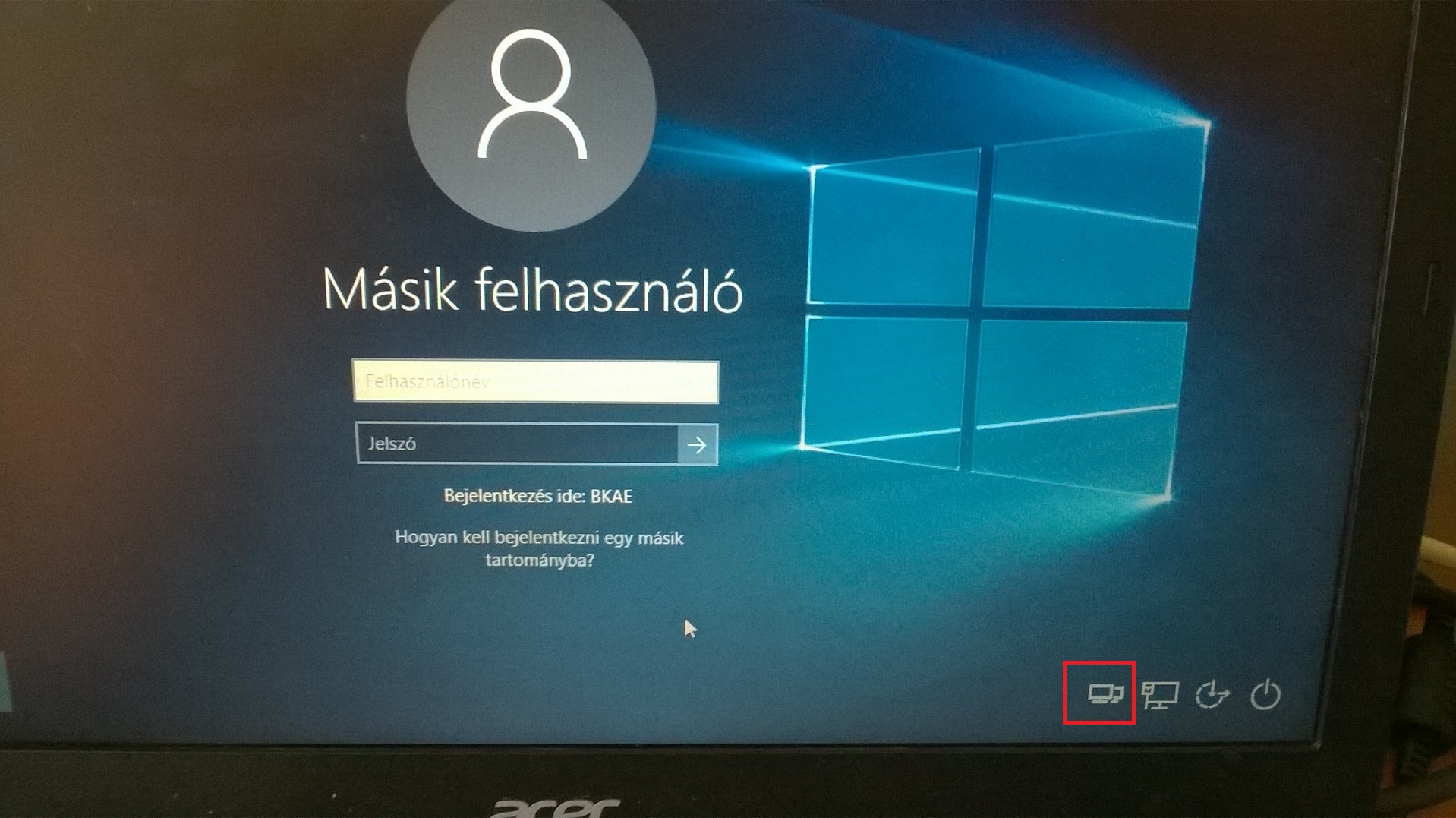 This also causes a slight difference in the appearance of the login screen. However, that does not change the way you should log in. It happens the same way as in case of your desktop computer.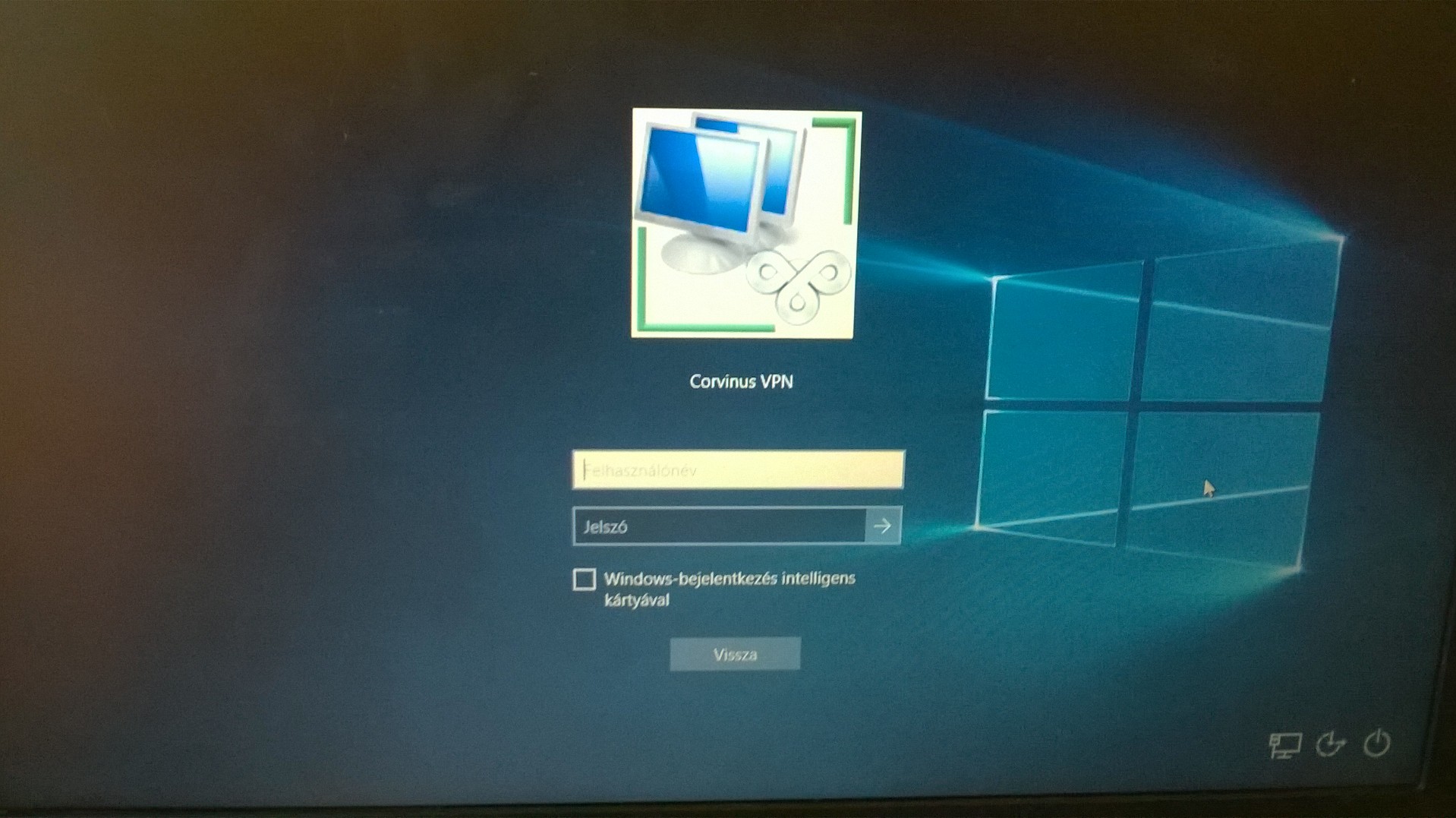 Connection via a wired network from outside the campus
To access university services from outside the campus, you also have to connect to our VPN and log in then. In such cases you always see a doubled computer icon in the bottom right corner of the screen. (in the red frame below)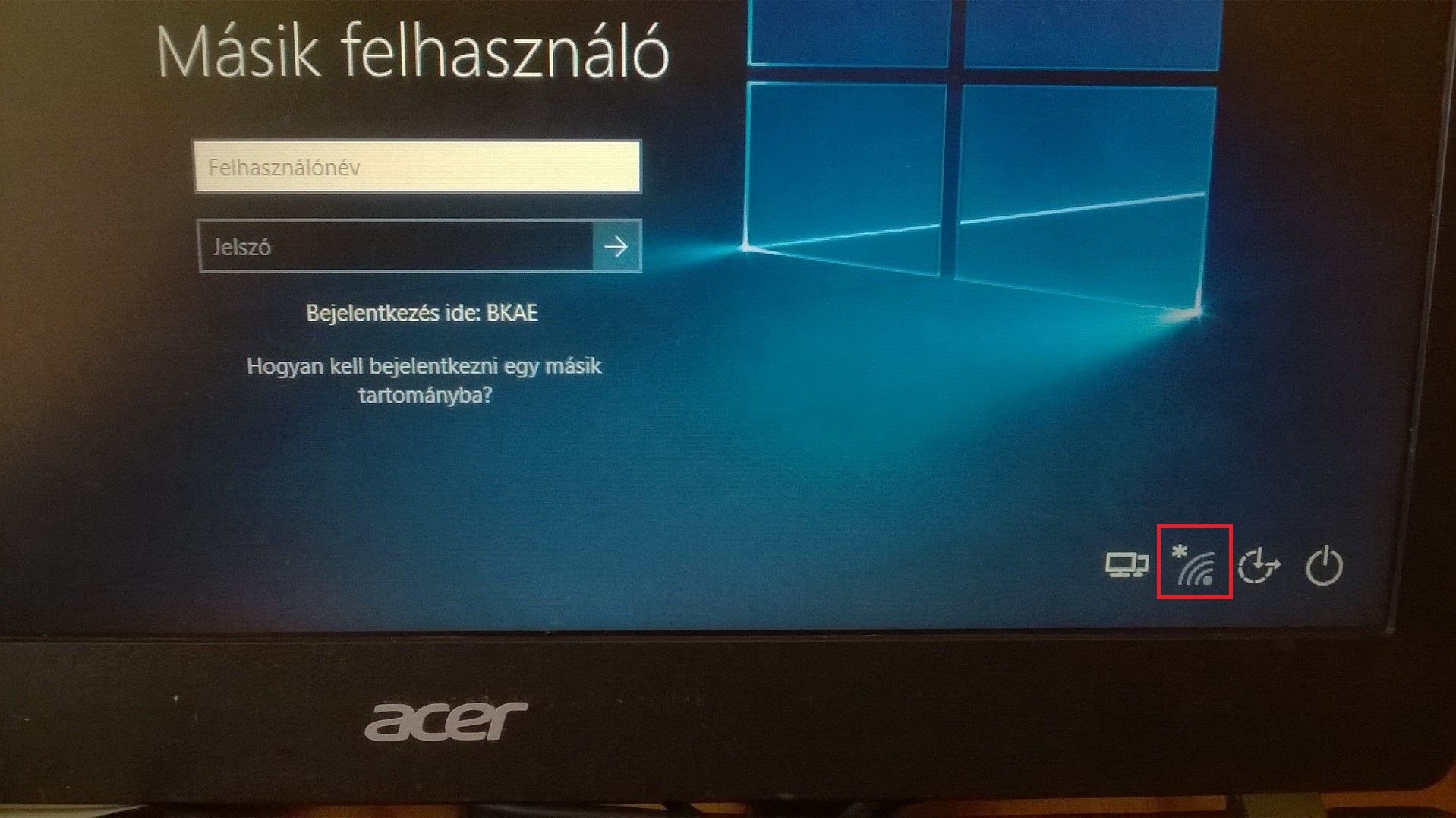 This is only an illustration. The WiFi networks you see always depend on your location. You can log in to Cornet-EAP with your Cusman username and password when on the campus. At other places (outside the campus) ask an operator for the password to be able to log in.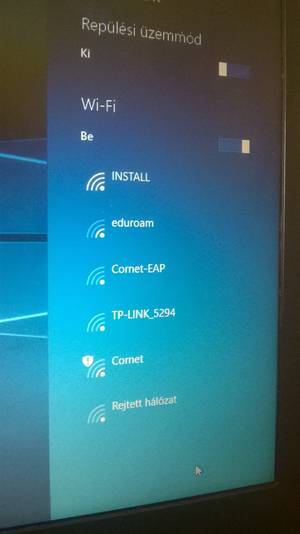 Software Installation (Software Center, Guidelines)
SOFTWARE SELF-SERVICE
We have been using SCCM (Microsoft System Center Configuration Manager) software at our university for many years now. It enables us to maintain and update softwares installed to computers at the university more efficiently.
This technology allows users to install pre-compiled programs without administrator rights to their computers provided for them by the university. The programs installed this way are not only available for one user but for any of them using the device the installation has been performed on.
The installation often runs unnoticed without any status indications. It is only possible to intervene in the installation process where the application requires it necessarily (e.g. acceptance of a license agreement)
Software self-service operation – What you see from it
Open the Start menu and type "Software Center". It appears automatically after a few characters entered. Click it when offered.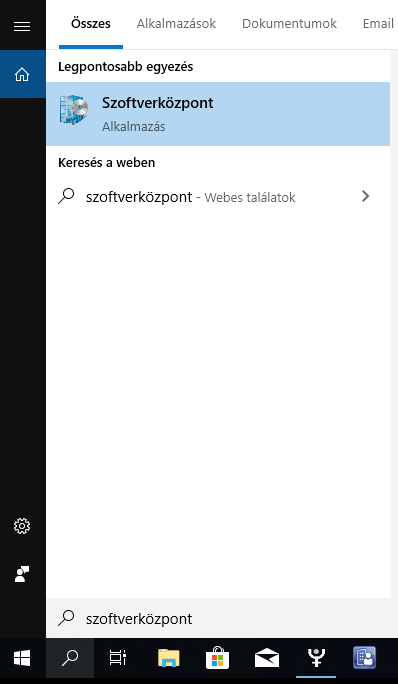 In this window opened you see a list of applications available for you to install.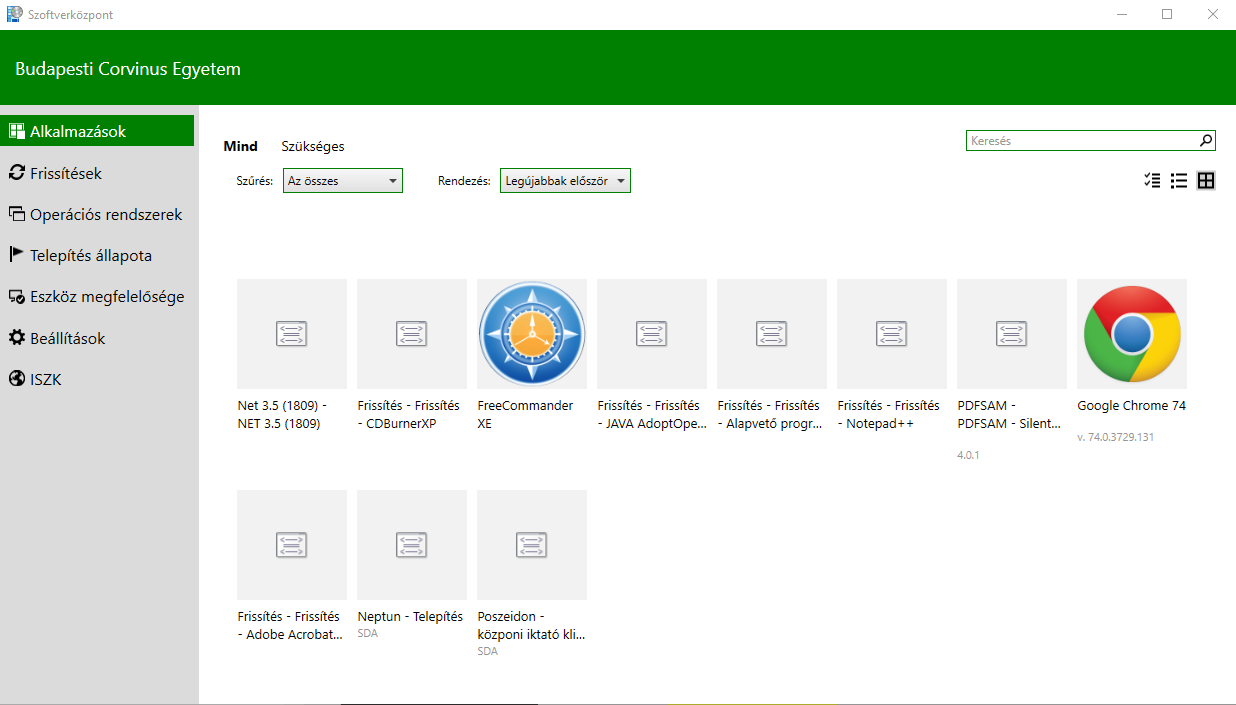 To see the details of an application select and click its icon.
In the newly opened screen click Install (in the red frame below) to start the process. Click on it only once, even if nothing seems to be happening. In 5-10 minutes the program is installed and ready to be used.