LOGIN GUIDE FOR NOTEBOOKS PROVIDED BY THE UNIVERSITY
Wherever you use your device, make it sure it is connected to the internet. There are two ways to do it either via wired connection or WiFi.
Connection via wired internet on campus
When you are connected to the internet and the Windows on your device detects the connection you see that status appearing in the bottom right corner of the screen. (See the red frame in the picture below)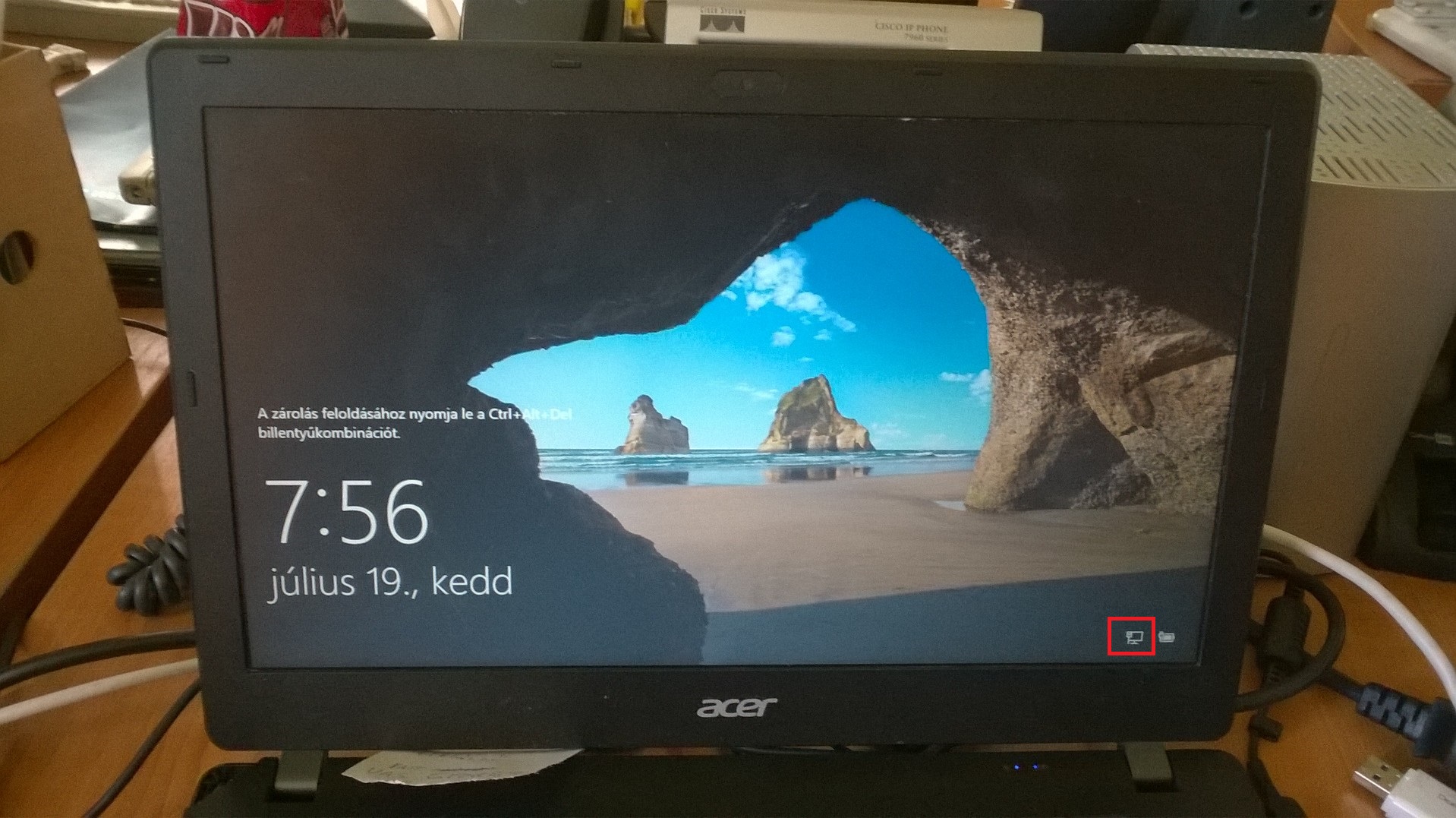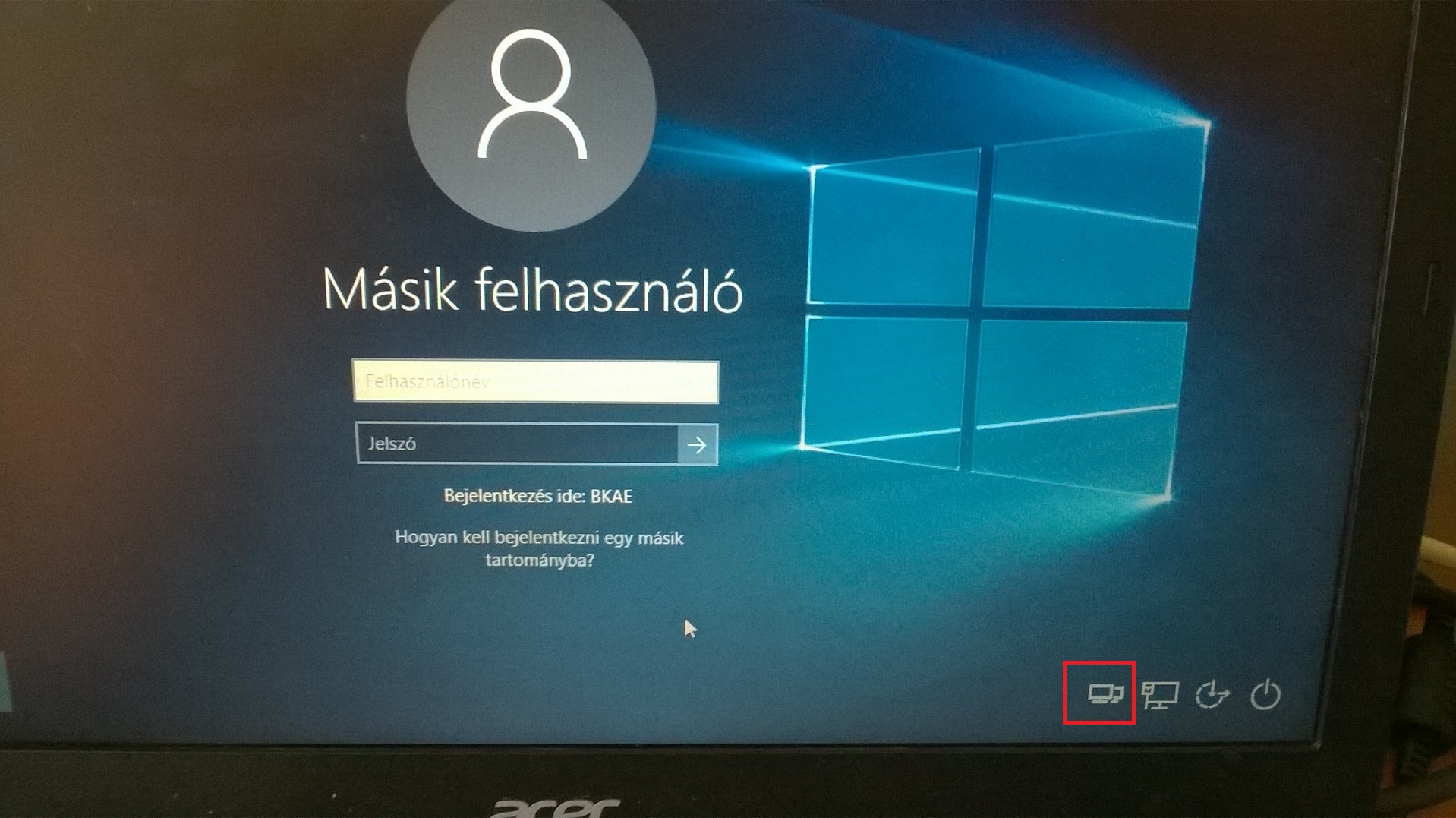 This also causes a slight difference in the appearance of the login screen. However, that does not change the way you should log in. It happens the same way as in case of your desktop computer.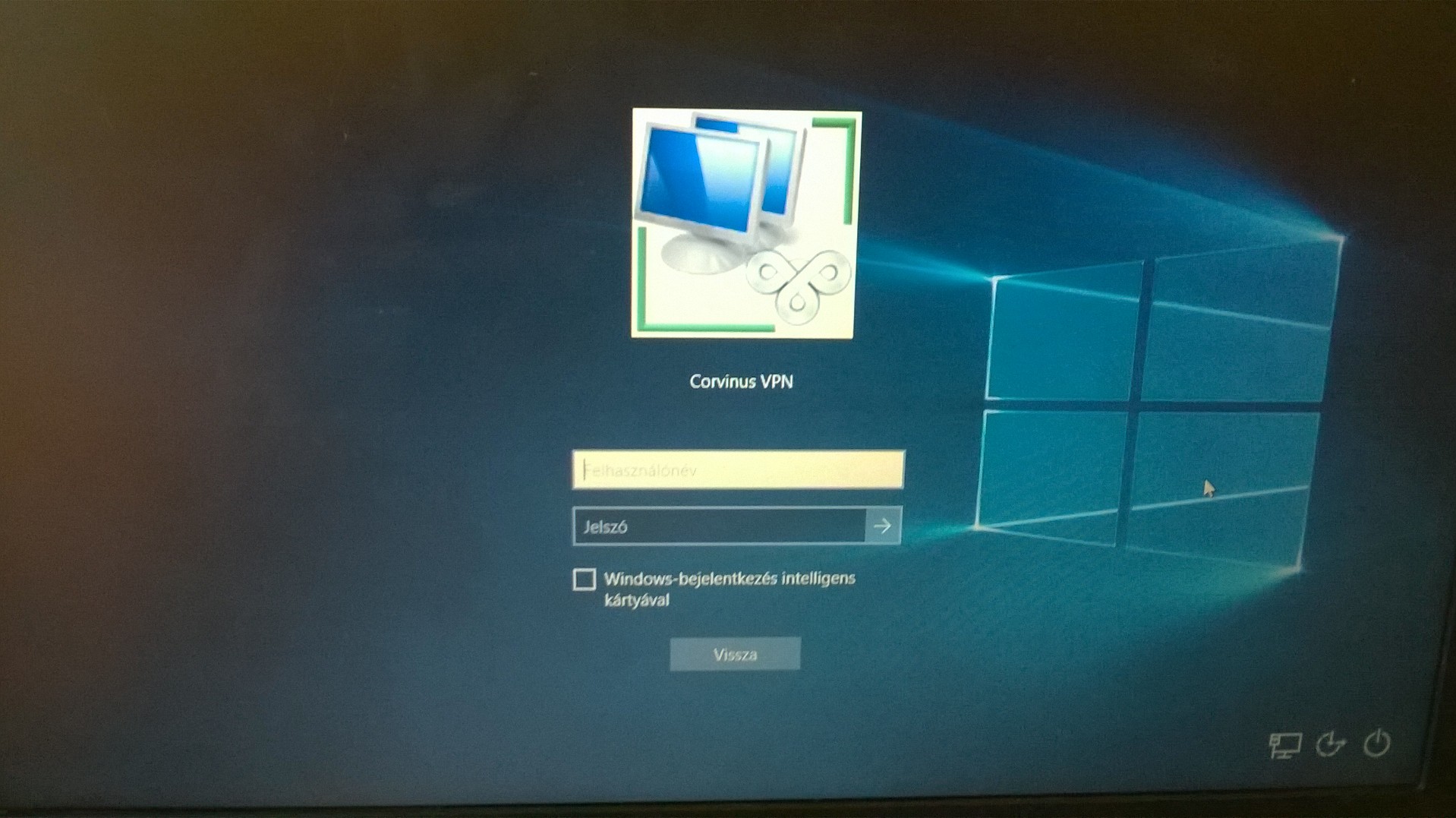 Connection via a wired network from outside the campus
To access university services from outside the campus, you also have to connect to our VPN and log in then. In such cases you always see a doubled computer icon in the bottom right corner of the screen. (in the red frame below)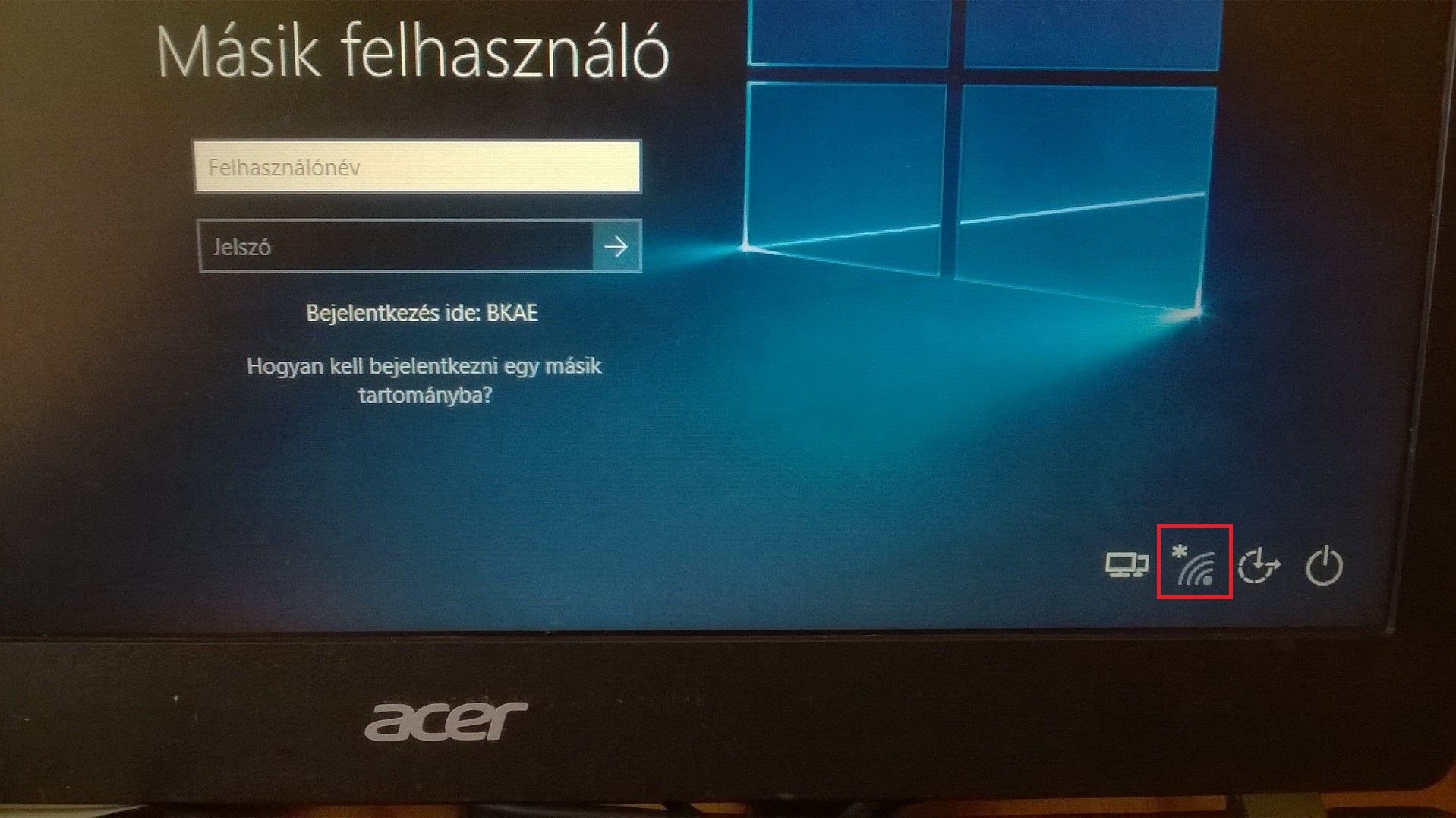 This is only an illustration. The WiFi networks you see always depend on your location. You can log in to Cornet-EAP with your Cusman username and password when on the campus. At other places (outside the campus) ask an operator for the password to be able to log in.