Software Installation (Software Center, Guidelines)
SOFTWARE SELF-SERVICE
We have been using SCCM (Microsoft System Center Configuration Manager) software at our university for many years now. It enables us to maintain and update softwares installed to computers at the university more efficiently.
This technology allows users to install pre-compiled programs without administrator rights to their computers provided for them by the university. The programs installed this way are not only available for one user but for any of them using the device the installation has been performed on.
The installation often runs unnoticed without any status indications. It is only possible to intervene in the installation process where the application requires it necessarily (e.g. acceptance of a license agreement)
Software self-service operation – What you see from it
Open the Start menu and type "Software Center". It appears automatically after a few characters entered. Click it when offered.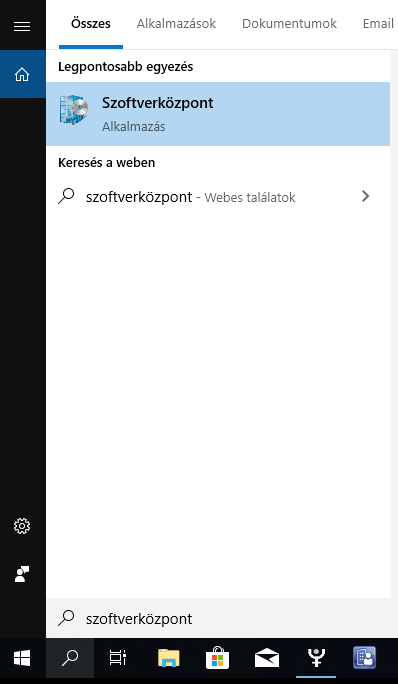 In this window opened you see a list of applications available for you to install.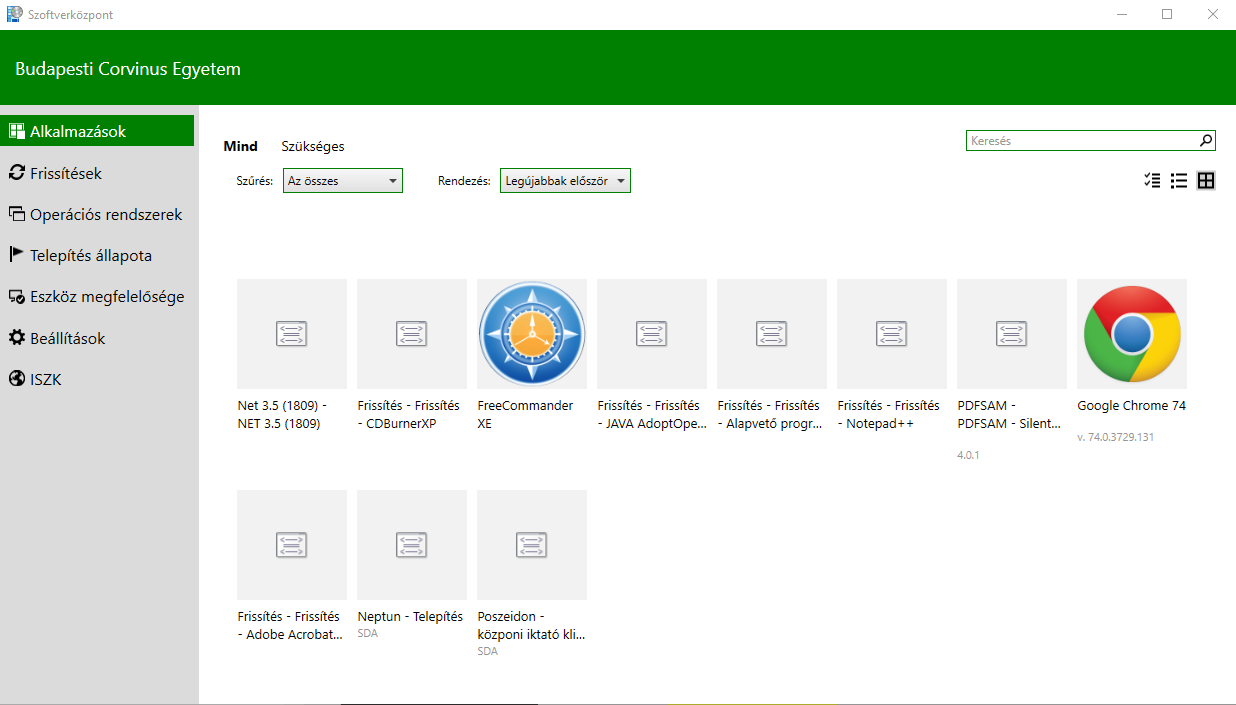 To see the details of an application select and click its icon.
In the newly opened screen click Install (in the red frame below) to start the process. Click on it only once, even if nothing seems to be happening. In 5-10 minutes the program is installed and ready to be used.