Our Master Program
Downloadable Flyer of the Program

Regional and Environmental Economics English Flyer
About the Program
MSC IN REGIONAL AND ENVIRONMENTAL ECONOMICS (REE) belongs to the Institute of International, Political and Regional Studies, and is designed for those who
would like to acquire masters level knowledge in development policy and/or feel a commitment toward environmental issues

would like to contribute to urban and regional development processes as economic experts

would like to participate in the work of highly qualified academic researchers

would like to learn from practical experts with extensive experience in economic and regional development and urban planning on the local, national and EU level

would like to gain fresh, interdisciplinary knowledge about the environmental, social and geographic changes affecting the globalising, but also regionally structured world economy

have a BA qualification in a related area (economics/management, geography, environmental sciences, agriculture, or other related social/natural science/engineering areas)

would like to expand their knowledge through a study trip abroad or an internship in Hungary

would like to participate in a programme with

special focus on climate change
Graduates of the MSc in International Economy and Business are qualified to
gain the ability to analyse development systems, regional and ecological processes

participate in the development, implementation and evaluation of environmental and regional development policy strategies and programmes

as well as to co-ordinate development activities at the project level
Employment of graduates
Graduates of the programme are mostly active in the field of development policy or environmental protection, working in various industries, government branches, as well as EU and municipal organisations. Some former MA students have decided to continue their studies in the GEO Institute's Geopolitical phd program and became involved the research and teaching activities of the Institute.
Admission requirements
I. A Bachelor's degree
Applicants are required to present an authenticated copy of at least a BA/BSc degree both in the original language and in English, as well as an official copy of the transcript of their studies. Graduating students need to send their certificates after the defense of the thesis work.
II. Successful entrance exam
III. Language requirements
The English-language skills of applicants are tested in the entrance exam, so a certificate proving the English-language skills of the applicants is not required to be enclosed in the application package.
How to Apply
The application procedure
Application packages should contain the following items:

A completed application form (online form)

An authenticated copy of the BA/BSc degree

An official transcript of studies

Curriculum Vitae

A motivation letter

A copy of applicant's passport

A copy of receipt proving payment of application fee
Application packages have to be posted in hard copy to the postal address of Corvinus University of Budapest OR have to be sent in an electronic form to Márton Péti Phd (see contact information below) by the application deadline. Successful candidates receive the certificate of acceptance in online form via E-mail, as well as in hard copy via post so that, in case it is applicable, the visa application procedure can be started in time.
The entrance exam
There is an oral entrance exam to the Master's Program. For all the applicants from abroad there will be a telephone or Skype interview.
The purpose of the interview is to measure applicants' verbal competences, as well as to learn about their motivation for joining a program. Interviews are evaluated, among others, on the basis of how successful applicants are in communicating their ideas, what career plans they have in mind or how they think they can benefit from the Master's program in order to meet their future goals.
Total number of application points: 100
You can gain a maximum of 70 points at the entrance exam.
Degree classification: max. 25 points (excellent: 25 points, good: 20 points etc.)
Additional points: max. 5 (for example for any kind of disability or excellent results in contests)
Recommended reading list:
For further information about the exam and the aspects of evaluation or the programme, please contact Márton Péti Phd.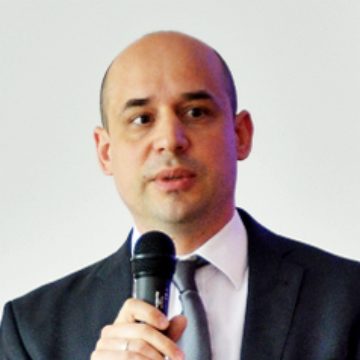 Dr. Péti Márton
marton.peti@uni-corvinus.hu
Rektori Szervezet / Fenntartható Fejlődés Intézet / Gazdaságföldrajz és Városfejlesztés Tanszék
Egyetemi Docens / Associate Professor
C épület, 309
Phone: +36 1 482 7744 • Ext: 7744