Social Events
Please note that all the social events are held at the same time (from 18:00, 25th May, Wednesday), so you can choose only one of the following events:
Equestrian show with wine tasting and dinner – CANCELLED
We visit the Lázár Equestrian Park at Domonyvölgy, which is located outside the city, in an incredibly green and peaceful environment. After the traditional Hungarian horseshow, we can enjoy an outdoor grill dinner. Transfer to Domonyvölgy and back is provided an included in the price.

Price: 70 €
Minimum number of participants: 40
Maximum number of participants: 90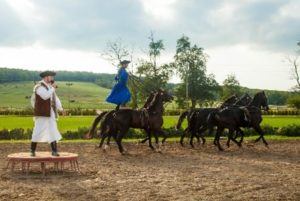 Walking tours in the city- FULL
There's a plenty of exciting stories hidden in the buildings and streets of Budapest. Did you know that a bunch of famous moviescenes were shot in the city? Or what was the 'Facebook' of the earlier centuries? Also, on these walking tours, you can experience it how colorful Budapest is, regarding its architecture, religious life and gastronomic landscape.
Price: 15 €
Minimum number of participants: 20
Maximum number of participants: 40
Evening cruise with quiz – FULL
The Danube River connects the two sides of the city: Buda and Pest. The riverbank is full of beautiful buildings on both sides: universities, hotels and wonderful sights like the Parliament. We can also admire the hills of Buda in sunset and the famous bridges over the river. You may already know these sights well, but can you guess what kind of building remains does the Hilton Hotel hide? Or where can you find the bridge that inspired our famous Chainbridge? You can test your knowledge on our quiz, during the cruise.
Price: 15 €
Minimum number of participants: 40
Maximum number of participants: 90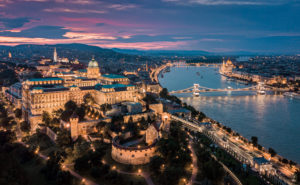 Visit to the Zwack Museum
The Zwack family's most popular product is a unique herb liqueur, called Unicum. You have surely heard about it, maybe even tasted it. But if you're curious about its story, want to see the old distillary and the cellar, or just want to taste it straight from the oak barrels, join us!
Price: 15€
Minimum number of participants: 15
Maximum number of participants: 30