From cryptocurrency fraud to junk clearance, from the mathematical and employment effects of artificial intelligence to Feri Pál's lecture, we can explore a range of topics at Corvinus University of Budapest on Friday 29 September at this year's Researchers' Night.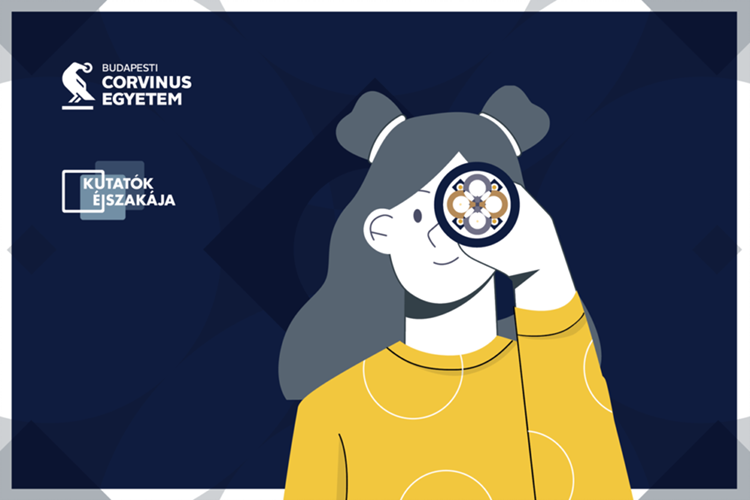 From early afternoon on the last Friday of September, Corvinus lecturers will welcome the public to the Researchers' Night in the main building of the university on Fővám Square, with a variety of topical themes. Lectures and interactive games promoting science and research careers will provide insights into the most interesting recent research results of the university in the fields of economics and social sciences, in both Hungarian and English.
Among the Hungarian programmes, you can sign up for an accounting breakout room, a campus tour, or a Feri Pál lecture on inner peace. You can take part in a stock market game, a futures research project, soil literacy education and a sustainability survey for the hospitality industry. You can also get a taste of e-learning curriculum development, text mining for effective lobbying and expert reading of a large corporate balance sheet. You can find out who the influencers are, how the language about ageing is becoming more positive and what the antidotes are to the downsides of large-scale food production.
With the help of a pair of anthropologist and economist speakers, you can hear about the place of junk clearance in recycling, with the help of an applied mathematician about the role of mathematical thinking in the age of artificial intelligence, with the help of a management historian about the parallels between the Hungarian Middle Ages and today's family businesses, and with the help of a bibliographer about Ferenc Karinthy's view of literature. You can learn about the new social division of labour, sustainability, the new world order, the prospects for modern advocacy, the interpretation of the Hungarian national debt, the benefits of the family constitution.
Among the English-language programmes, the lecture on the links between artificial intelligence and employment, the session on the current geopolitical backdrop (war in Ukraine, China-Taiwan relations, German energy dependence on Russia) and the report on the reasons behind the FTX crypto stock market scam are particularly expected to be well attended.
Detailed information about the full Corvinus programme will be available in a few days on the university website, and on the Researchers' Night national umbrella page. Participation is free!