The Spring Seminar of the NEURUS Fellows program took place on the 14 and 15 of April 2023 at the University of Washington, Seattle.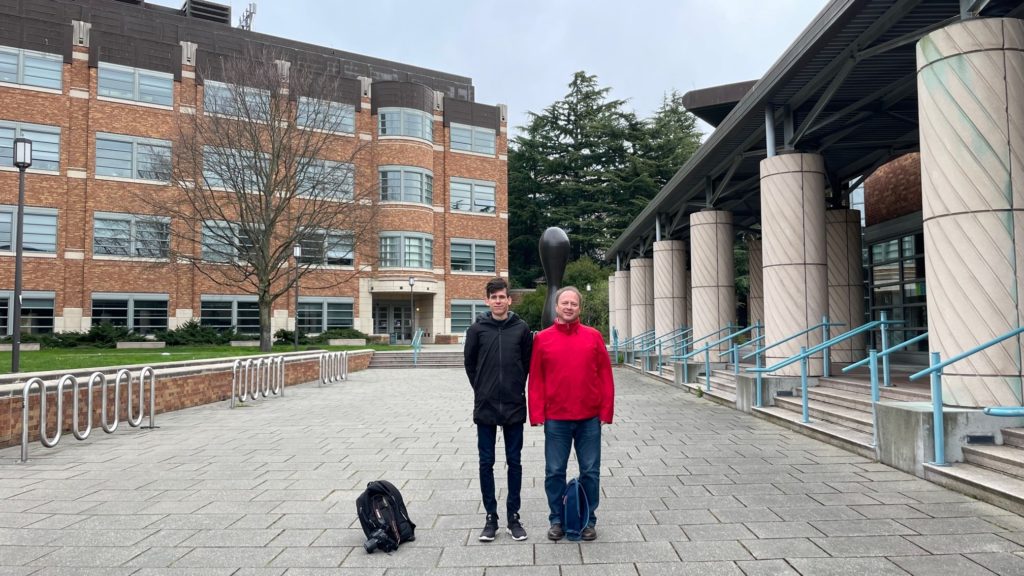 NEURUS is an international consortium of universities dedicated to the collaborative study of urban and development issues. The origin of acronym NEURUS derives from the consortium's original title when first established in 1998: the Network for European and U.S. Regional and Urban Studies consisted of six universities, three in Europe and three in the United States. Today, the eight-university NEURUS consortium, including the Corvinus University of Budapest, is continuing to explore partnerships with universities and colleagues elsewhere in North America, Asia, and Latin America.
A centerpiece of the consortium is the NEURUS Fellows program, a framework of agreements and supportive environments designed to give scholars and students flexible opportunities to enhance their study of urban and regional issues from comparative perspectives. Through distance learning courses, NEURUS also encourages the participation of students and scholars from other universities, wherever they are located.
Issues and topics pursued by NEURUS scholars, though wide-ranging, share a common theme: a focus on forces and trends affecting cities and regions in an increasingly global economy. Areas of faculty expertise include economic development, sustainable development, innovation, science policy, infrastructure, land use and management, environmental regulation and control, community development, housing, geographic information systems, and economic impact methods and modeling. NEURUS attracts scholars and students in a variety of disciplines including–but not limited to–business administration, public policy, city planning, geography, sociology, economics, and political science.
In the next section, you can read our phd student, Bálint Tóth's report on his experiences:
As a Ph.D. student at the Corvinus University of Budapest, I am participating in the NEURUS Fellows program during the spring semester of 2023/24. At Arizona State University I am currently undertaking research, seeking answers to what planning and policy solutions might exist to overcome the barriers that obstruct the implementation of mixed-use development projects, which could contribute reduce the environmental impacts of urban development in the Phoenix Metropolitan Area. The topic is highly actual as the Phoenix Metropolitan Area consists of some of the fastest-growing cities in recent decades. The sprawl of these cities causes degradation of natural areas, but also an increased auto dependency.
I participated in the Spring Seminar of NEURUS at the University of Washington (WU) to present my research findings to the NEURUS Faculty and my Fellows, accompanied by my supervisor, János Balázs Kocsis, Associate Professor of the Department of Geography and Planning. At the campus of WU, several students and professors joined together both in person and online to discuss the research projects of NEURUS Fellows which are being conducted in Phoenix, Irvine, Seattle, Berlin, Groningen, Vienna, and Budapest. This semester's research projects cover a wide range of topics, including federal policies of Germany aiming for affordable homeownership, the cultural production of urban housing movements, heat mitigation in Vienna, and studentification processes in Bartók Béla Street, Budapest.
The Seminars of NEURUS create a great opportunity for both students and professors not just for networking, but also to assist each other in their projects given the fact that researchers, professors, and students can effectively share valuable insights and knowledge, connecting both sides of the Atlantic Ocean in an extraordinary way. Of course, during the 2-day stay, time could be made for walks around the campus of WU, but also for sightseeing, and exploring the wonderful city of Seattle.
NEURUS Fellows and Professors gather together next time in Budapest for their Fall Seminar in September 2023 at the campus of Corvinus University of Budapest to discuss the next semester's research proposals and share their knowledge with each other.