The Researchers' Night gave me a great motivation and inspiration, and I was able to test new research directions and presentation concepts - emphasises Nóra Kisfürjesi, PhD student of the Department of Marketing Management, one of the speakers at an earlier edition. There, she was also confronted with the fact that there is a huge demand for sharing knowledge in English.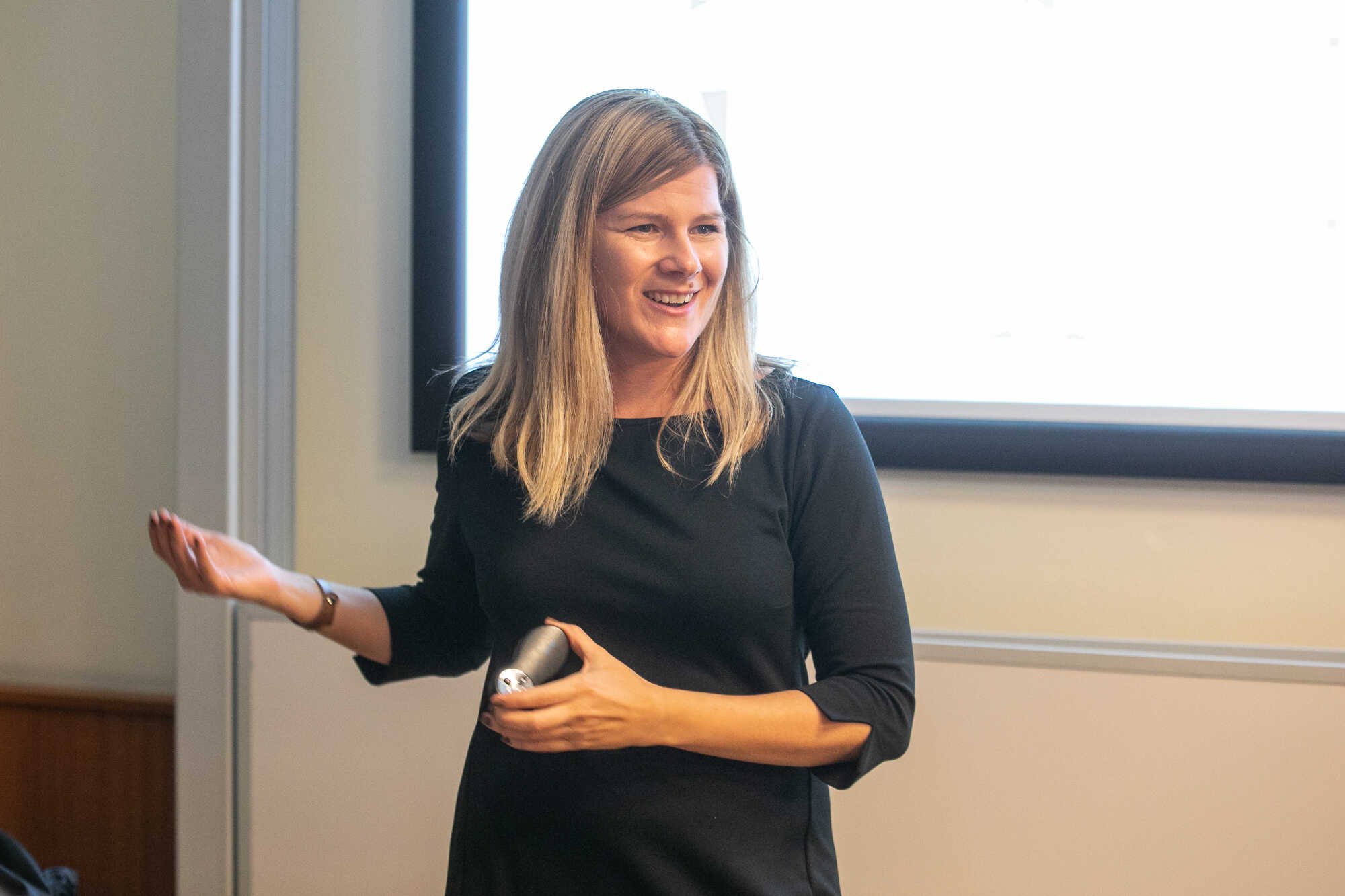 How did you choose the topic of your presentation for the event?
For this event, I am preparing with my current research topic, within which I will try to select a part that, when tested on my close friends and family, has been sufficiently intriguing or even entertaining. I research consumer behaviour, and I have found that people find research results in which they recognise themselves interesting.
What was the main purpose of your presentation?
I wanted to use two very popular services (Netflix and the Lime scooter service) to summarise the changes that have taken place in our daily consumption habits. I wanted to increase both the public's consumer self-awareness and their acceptance of marketing as a science, and their interest in marketing research.
What lessons did you learn from your participation in the Researchers' Night?
The Researchers' Night made me realise that much more people are curious about my field of research than I had previously thought. This has given me tremendous motivation and inspiration to continue on my journey. Another lesson is that there is a very high demand for English-language presentations. I'm glad I decided last year to give the same talk in both English and Hungarian.
How much did it help your own research and teaching that you gave a presentation at the event?
Since the event, I have been very careful to involve students with examples that they can relate to. I experienced the power of that for the first time here. On the other hand, the presentation allowed me to test what sort of questions the audience is interested in. I could address these in my next research.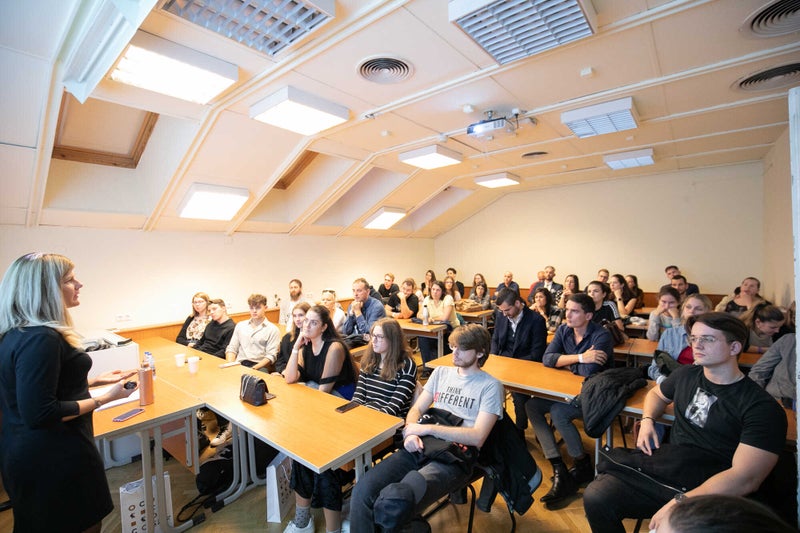 Have you had an experience at this event that you will certainly never forget?
It was very touching that so many people, professionals and non-professionals, young and old, chose to spend the evening listening to a lecture by a marketing expert in a university classroom. It was a special feeling, it warms my heart even now.
For whom and why do you recommend to apply to give a presentation at the event?
As PhD students, at the beginning of our research careers, it's good to get some feedback on whether people are interested in what we're doing, in what we've put years of hard work. At Researchers' Night, we get immediate feedback on this, which can help us position our research topic and assess its likely impact.
What do you think makes a presentation, session at Researchers' Night particularly attractive?
I didn't see the other presentations, but I got the impression that there was a lot of interest in topics related to current public discourse. The feedback showed that the credibility of the speaker on the subject matter made a big difference in the judgement of the presentation.
Do you plan to apply again this year?
Absolutely. In fact, we might even do a joint presentation with colleagues, which would be like a team-building exercise for us.
The event promotes researcher careers among the public. What character do you think it takes to be a good researcher?
It's very simple: be curious. And it is this curiosity that will drive the internal engine that generates research results and their practical applications.
This year's Researchers' Night will take place on 29 September, with Corvinus joining in again. The deadline for applications for presenters is 6 September, the call is available here. 
Below, you will find interviews made earlier with Corvinus researchers who had presented at Researchers' Nights in recent years:  
K.T.