University departments can get rid of the unused or obsolete household appliances on a voluntary basis.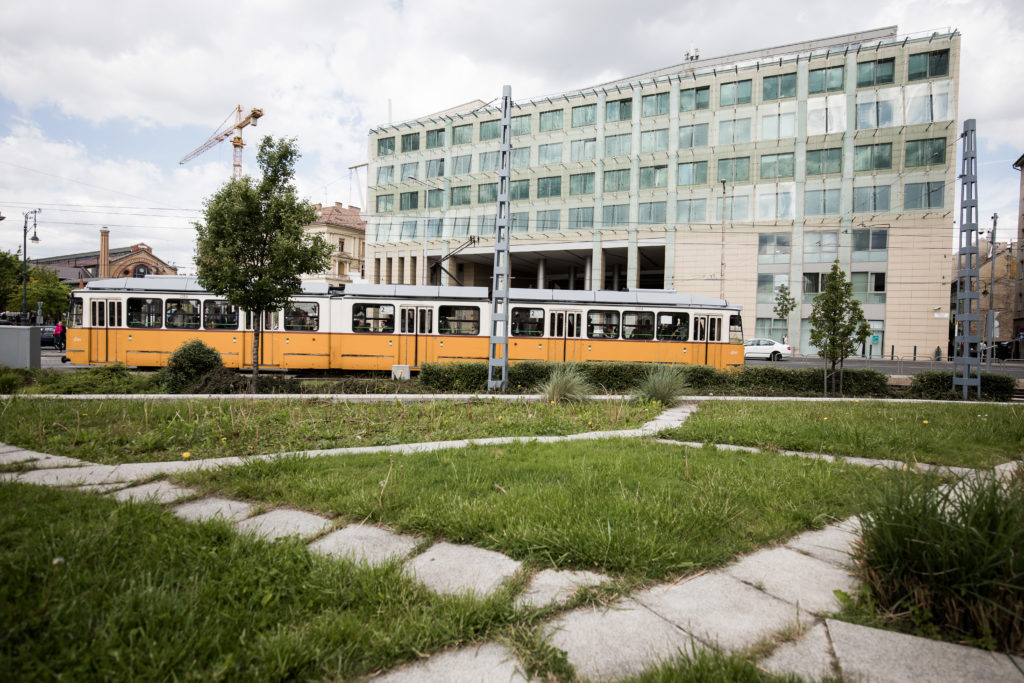 Corvinus can save up to 2.5 per cent of its annual energy consumption by optimising the operation of office and kitchen household appliances, which also means tens of millions saved in expenditure. Currently, there are more 100 active refrigerators in operation at Corvinus 24 hours a day with varying usage rates; that number could be halved, as Chancellor Ákos Domahidi put it.
University departments may voluntarily decide to give up some of their unused or under-utilised equipment, thus contributing to more economic operation. Campus Services staff members call on the voluntarily applying university departments in person, assess the stock of appliances and formulate proposals for optimisation. After that, the department may decide whether to accept the proposal or not. If yes, they can receive coffee beans from the central budget in exchange for their commitment.
Our aim is to reinforce the sharing model at the university with communal kitchens and communal tools that can foster internal collaboration as well as efficiency and sustainability. With that, we not only reduce but also optimise the stock of appliances. If, e.g., a university department returns a newish, still good-quality appliance due to under-utilisation, the university will recycle it by replacing the utilised but obsolete household appliance elsewhere. With that, the old, obsolete appliances that have significant surplus consumption will also be phased out.
The coffee gift in exchange for this commitment is also aimed at encouraging more and more people to switch from capsules, which are a major source of waste, to coffee beans. Although consuming coffee will hardly become fully sustainable, but we can take small steps in the near future to reduce the environmental burden. For that reason, we will pay particular attention to providing coffee originating from sustainably farming, Fair Trade certified, as part of the Corvinus Green project.
Heads of departments can indicate their intention to join by filling in a form that will be sent to them shortly. The intention to join and meeting the recommendations are voluntary, and it may also be the case that the department has little or no need to change its use of appliances.
Earlier, we also asked employees about the sustainability of Corvinus. In a questionnaire related to the Corvinus Green project, respondents shared ideas such as reducing printing, more colourful biodiversity on campus, selective waste collection and optimising water, electricity consumption and air conditioning efficiency to save energy. We would like to incorporate the ideas gradually, including optimising the operation of household appliances.
The Corvinus University of Budapest is committed to supporting community sustainability activities and to more sustainable operation, as collective action is needed to achieve any significant change.