Asset Controller
Tibor Bogdán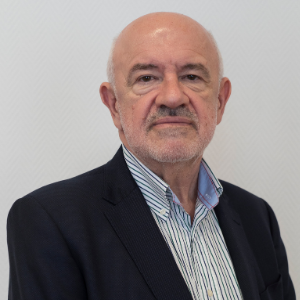 Lawyer; has been a government commissioner since May 2019, who is managing primarily the transformation of administrative judiciary and the topics of codification of economic law of high importance. He has been the trustee of the Maecenas Universitatis Corvini Foundation since its foundation.

He began his career in 1982 in Pécs, as a researcher and university lecturer at the Transdanubian Scientific Institute of the Hungarian Academy of Sciences. During this period, he published several publications in the field of environmental law.

In 1985 he joined the Legislative Preparatory Department of the Ministry of Justice, and until 1993 he was involved in the preparation of a number of public and economic laws which were crucial for the regime change. Deputy Minister for Public Law Affairs from 15 December 1989, State Secretary for Public Administration to the Ministry of Justice under the Antall Government until 30 June 1993.

He then continued his career mainly as an attorney-at-law dealing with economic matters as a managing partner of the Nagy and Trócsányi Law Firm.

He returned to the Ministry of Justice in 2014 at the request of László Trócsányi, and served as the minister's chief adviser on priority codification matters.