Közgáz Campus
The traditional Közgáz Campus of Corvinus University of Budapest is comprised of three main units: Buildings E, C and Sóház are in the direct vicinity of each other.

Building E

The former Main Customs House built on an area of almost one hectare is the classic pillar of the Danube panorama of the Pest side; visitors often identify Corvinus with this classic building, designed by Miklós Ybl, as one of his main accomplishments. The two-storey building reflects the values of CUB, as it is the perfect mix of past and future, built on strong foundations.

The marble and granite- decorated building has become one of the most iconic symbols of Budapest, its glass roofed lobby allowing natural light in in every season. Building E hosts the business courses, remaining true to its name "Közgáz" (economics). In its huge lobby is the Corvinus Shop, which sells products sporting the Corvinus logo, symbolizing the togetherness, as well as mandatory textbooks. Besides, there are more cafeterias that sell coffee, sandwiches and other refreshments.

Building E mainly has the Presidential and Rector's offices, as well as is the main provider of student educational services, the Student Services Centre.

Address of Building E: 1093 Budapest, Fővám tér 8.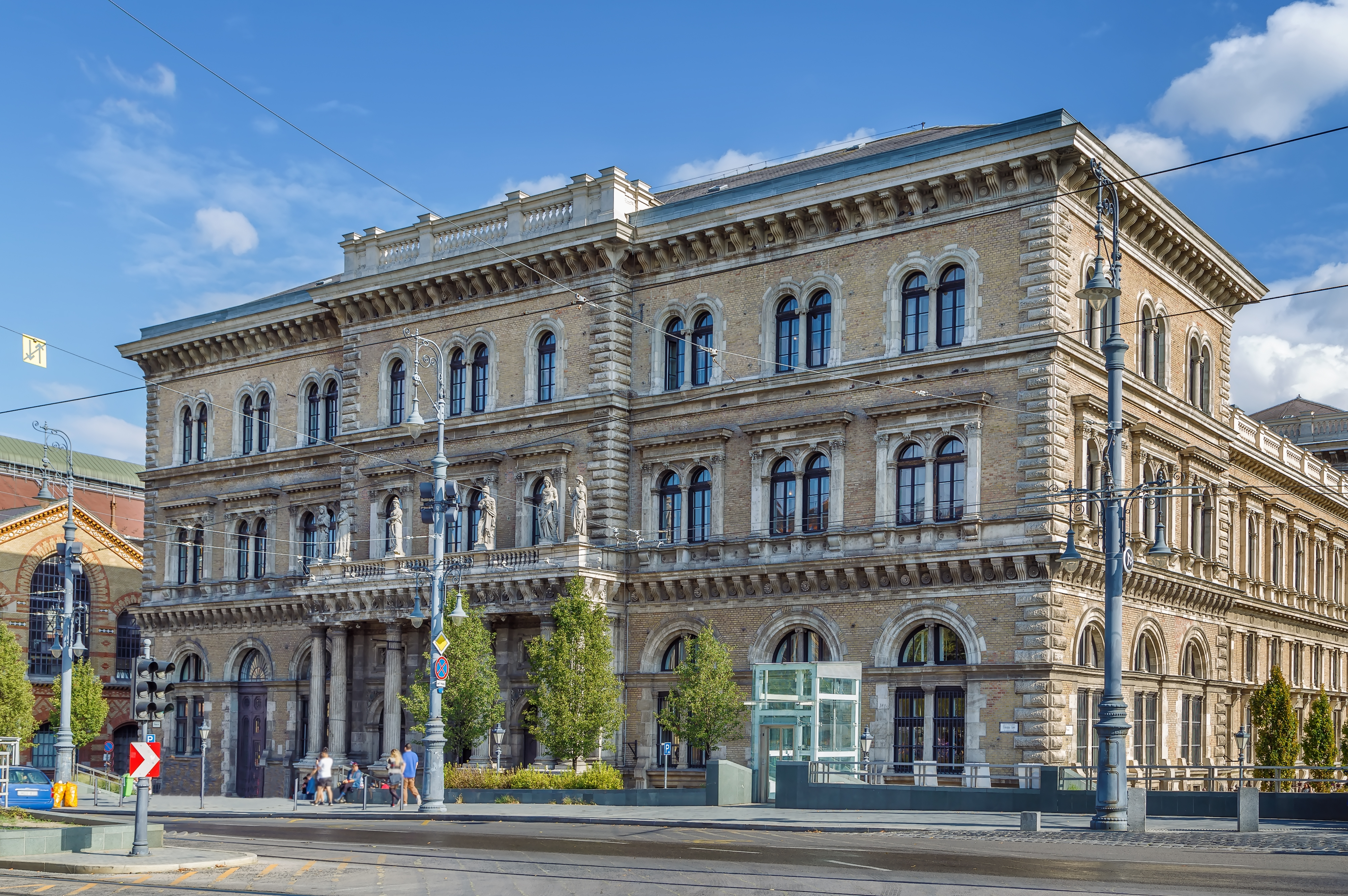 Sóház (Salt House)

After leaving Building E through the eastern gate, only a few steps away is the Sóház building, which hosts the Information Technology Centre, as well as several computer labs. The smallest unit of the university campus has always hosted IT-related courses. The glass-covered building is light in every season, and your comfort is further enhanced by the panoramic view of the Danube and the cloakroom downstairs.

Address of the building: 1093 Budapest, Fővám tér 13-15.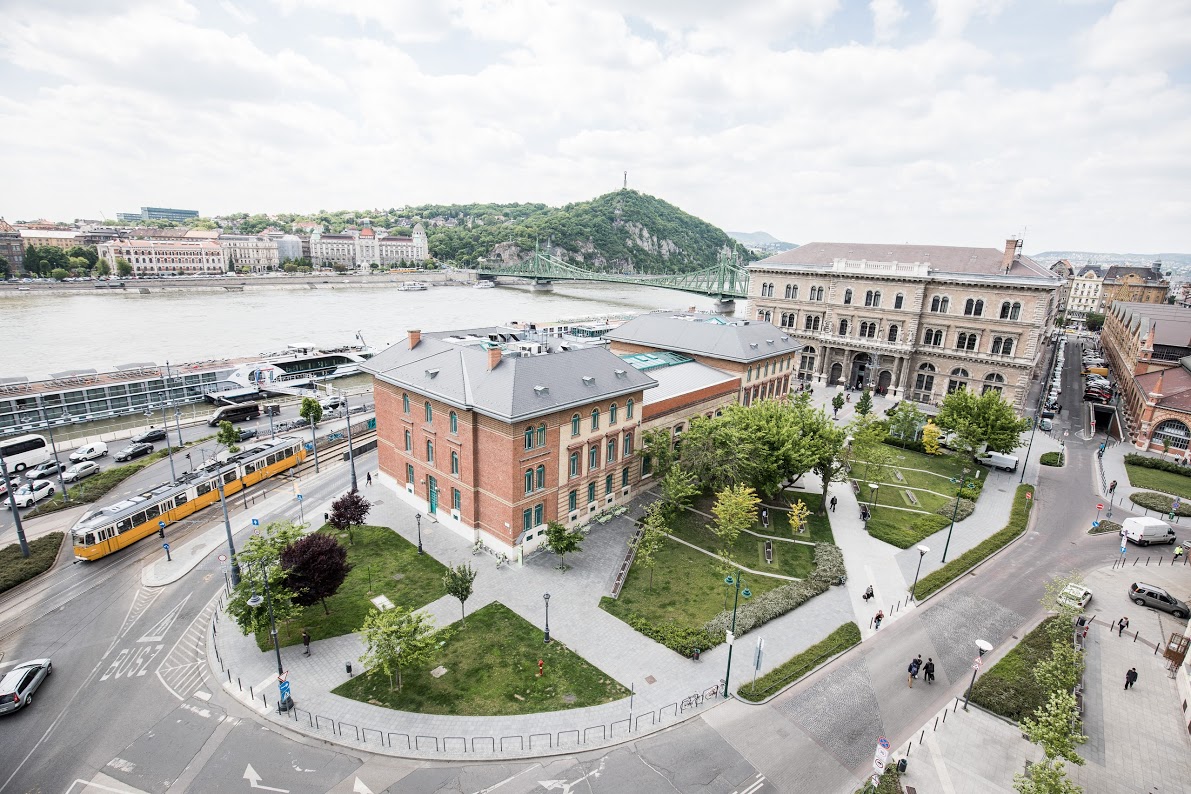 Building C

Building C of the university campus is behind Sóház. On the corridors of this modern style building you can mostly meet students of social sciences. The modern and light spaces of Building C are the perfect complementary match to the classic style of Building E, and these, together with Sóház represent the "Corvinus feeling" the best.

On the ground floor of Building E there is a reception desk, a cafeteria and a cloakroom, and convenient elevators provide easy access to the building for students with disabilities as well.

The library of CUB is on the first floor of Building C, where large reading rooms welcome those hungry for information. Silence and peace is guaranteed; your concentration will not be disrupted even by the outside temperature, as optimal circumstances are provided by the central air conditioning and heating system of the building.

Address of Building C: 1093 Budapest, Közraktár utca 4-6.