Central European Case Competition @Corvinus is a business case competition organized by Corvinus and Case Solvers held between 13-19 April.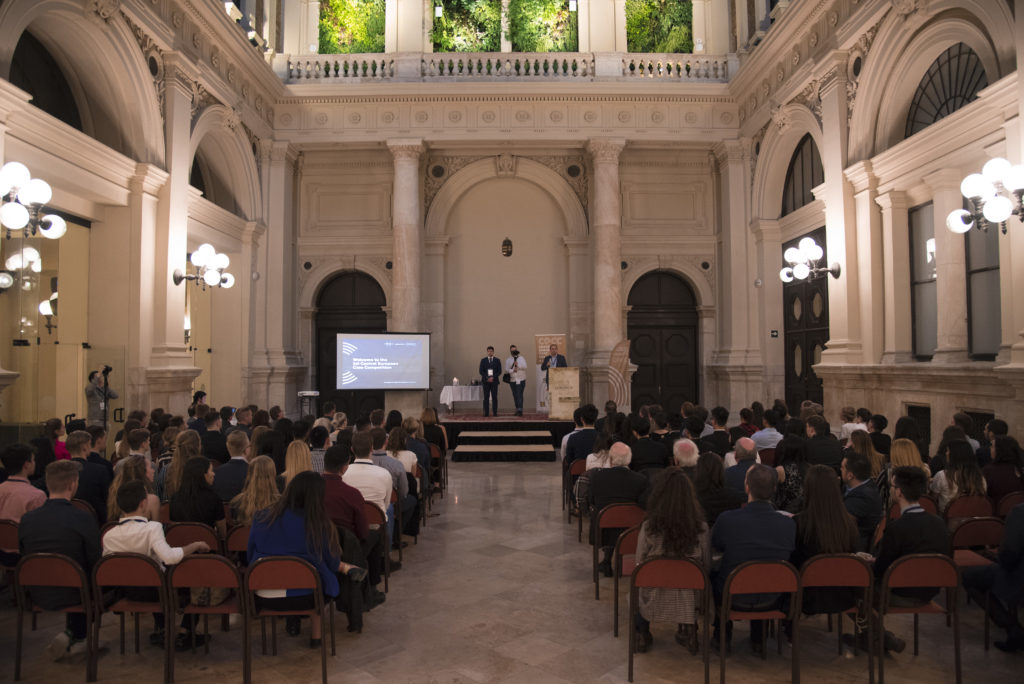 Competing teams are invited from all around the world, from the most prestigious business schools (e.g. Erasmus, Ivey, NUS, Melbourne, USC). Teams of four will solve a five-hour and a twenty-four-hour business strategy case study focused on the real and relevant challenges of companies of the region. Then students will present their solutions to a professional jury panel.
Last year the twenty-four-hour case study was provided by Schneider Electric and the teams worked on strategies to maximize the sustainability impact of Schneider Electric through supply chain and product portfolio innovation. Then they presented their solutions to Schneider's senior managers among others.
After three years of online competition, this year CECC is finally back to its roots, to Corvinus University of Budapest. The contestants will have the opportunity to get to know each other, Budapest and their Pajtás', who are students of Corvinus and whose task is to keep in touch with the contestants, participate in social events with them and be there if any any problem or question arise.
Finals are open to everyone and the final of the 24-hour case will be held at Corvinus on the 18th of April. It is a very good opportunity to see a business case competition in real, learn presentation techniques from the best and meet interesting people coming from every corner of the globe. 
If you want to know more about the event, cases, competing teams, follow CECC on Facebook or Instagram. Major infos will be shared on the channels of Corvinus as well.