The Jesuit block in downtown is situated among atmospheric squares and pedestrian zones.
The Jesuit block in downtown is situated among atmospheric squares and pedestrian zones. The Saint Ignatius Jesuit College of Excellence (SZIK) is where we interviewed the resigning head of the Student Committee. What sets the SZIK apart from other colleges? How can spirituality survive in the capitalist world? What does social responsibility mean for a college like this? What's the relevance of the Platonic Academy?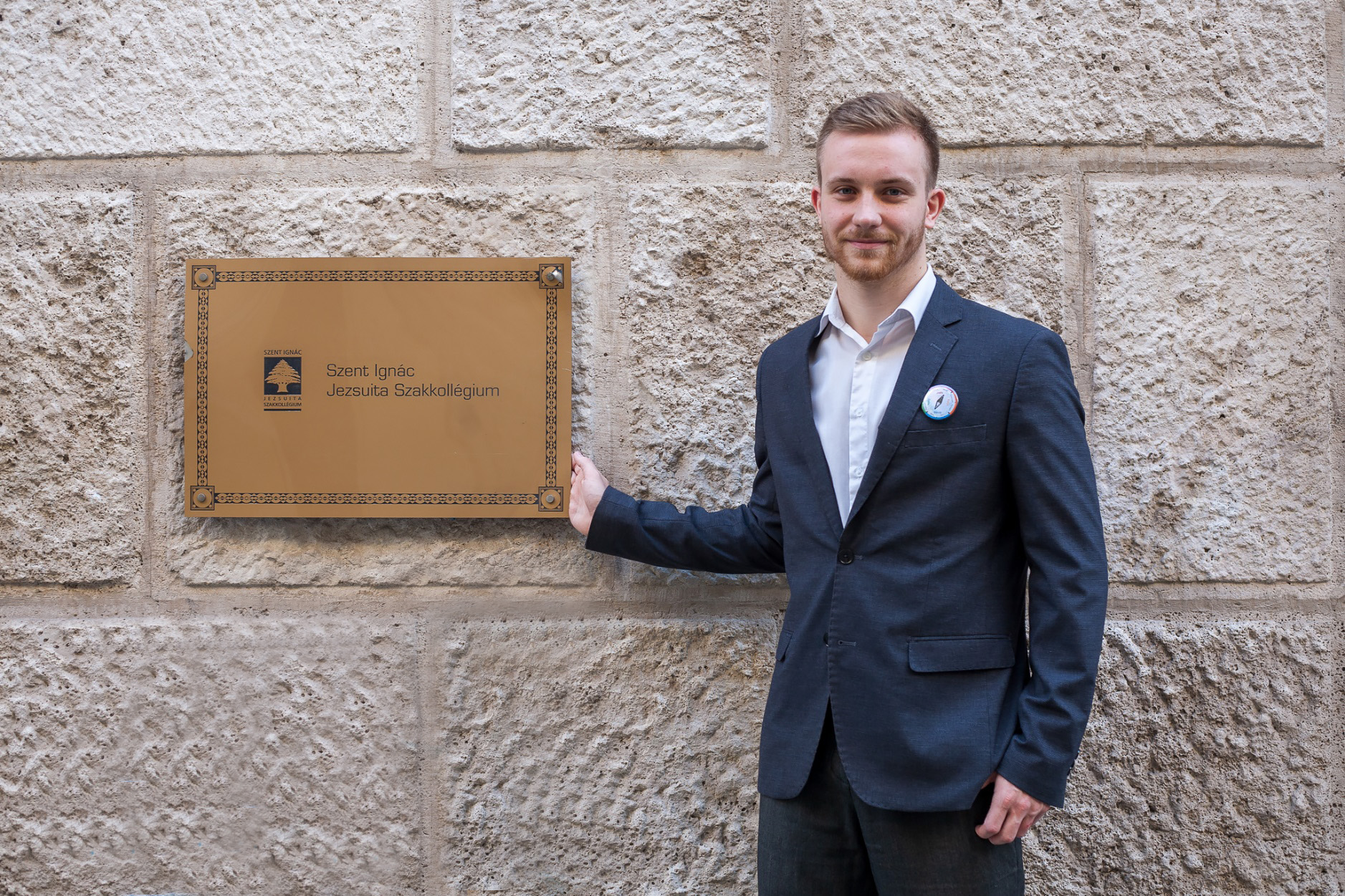 Written by Ádám Brándisz

The college founded in 1990 was transferred to the Society of Jesus at the turn of the millennium. The goal of the college management has remained the same ever since: to provide an environment for outstanding university students to help them become members of a value-oriented community of Christian intellectuals with a sense of social responsibility. 'The motto of the Society of Jesus, 'For the greater glory of God' assumes a kind of perfectionism that is apparent in the life of college students, like us. This kind of approach explains the link that exists between Ignatian spirituality, and university life and economy', says Kristóf discussing the motivation of college students. In addition to professionalism, community and spirituality are also greatly important.


SZIK is a college which provides space for serious professional activity and vibrant community life at the same time. The spontaneous gastro show events and beer nights hosted by the college kitchen and community space are just as much part of our everyday life as the outstanding professional and scientific activities pursued.

The approximately 60 college students participate in a professional course of six semesters consisting of compulsory elements as well as some highly interesting and exciting events and opportunities, such as learning about debate culture and law, making prison visits, and attending hearings. Simultaneously with the courses valuable teamwork also takes place. Our eight teams are active in many areas. There are also a number of project ideas generated by the students. 'For example, we have a project under way launched by Room 104, essentially aiming to gather every aspect of college life into an app. World-changing projects are frequently born out of 3-4 people getting together for an afternoon chat.' These are mostly grassroots initiatives, generally encouraged and supported by the leadership.


The whole article can be accessed via Közgazdász Online (Economist Online).