The second session of the new "Meet the Editor" series, designed to support the publishing efforts of Corvinus faculty in prestigious international journals, was held as part of the Research Week on 14 January 2021. The guest speaker of the online session was Professor Stefan Minner, Editor-in-Chief of the International Journal of Production Economics and of Sustainable Manufacturing and Service Economics.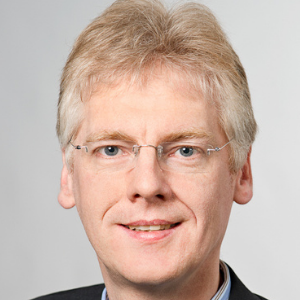 Professor Minner is a Full Professor of Logistics and Supply Chain Management at the School of Management, Technical University of Munich (TUM). Besides his academic career, he holds leading positions in various German and international professional associations and on similar advisory boards. He has extensively published on global supply chain design, transportation optimisation and inventory management in a considerable number of leading peer-reviewed international journals. He also serves on the editorial board of several logistics and operations journals and kindly agreed to share his invaluable experience with Corvinus faculty to assist them in their publication efforts.

Professor Minner started his presentation by introducing the International Journal of Production Economics, emphasising that well-written pieces with an interdisciplinary approach exhibiting novel ideas stand the best chance to be published in the journal. While walking his audience through every step of the publishing process, the professor gave useful advice to future authors regarding not only the most important rules but also the obvious and little-known expectations of top journals. According to the expert, particular attention should be paid to the abstract and the introduction of an article as editors and reviewers read these first and a badly written abstract may quickly lead to immediate rejection. Professor Minner warned all potential authors against plagiarising and underlined the importance of correct and concise language use by giving Corvinus faculty tips on achieving this. Among others, he revealed such well-kept secrets of publishing as how reviewers are chosen, how editors handle reviewer reports, as well as how and why submitting work to special editions creates an opportunity for authors. Following the presentation, Professor Minner answered some questions placed by the audience.

As the advice given by Professor Stefan Minner will undoubtedly prove useful to all future authors irrespective of their target publication, the slides and the recording of the presentation have been made available to all interested.

The next "Meet the Editor" event will take place later in the spring and information on it will be available in the March issue of the Research Newsletter.