On 3 May, the Hungarian Academy of Sciences elected its new members, including – as a corresponding member – the teacher of our University, Péter Mihályi, who has been a professor of Corvinus University of Budapest since 2016. In the course of his career, he researched the interrelated sub-areas of applied macroeconomics: housing management, investment cycles, western assistance in post-socialist transformation, privatisation, corruption, healthcare and pension system, social inequalities in the post-socialist societies.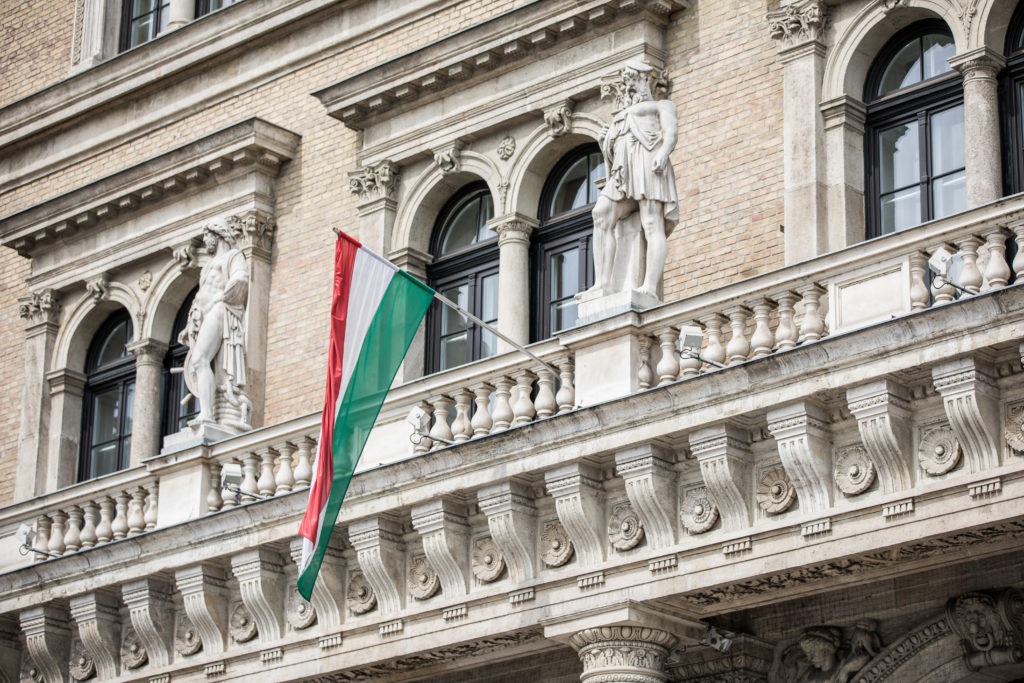 You first entered today's Corvinus University of Budapest, the former Karl Marx University of Economics in 1972, as a student. What did you bring from the University, where your academic career started? 
At that time, the Karl Marx University of Economics basically offered elite education. We were trained to be able to manage the economic policy at the highest possible level. One of us became minister of finance, another one became the governor of the National Bank, and a lot of people stayed at the University, and still teach there. The University did not really train us to join the business sector. 
During my career, I was actually zigging between science and practical economic policy. I worked in the Ministry of Finance as deputy state secretary, and I was one of the people responsible for the privatisation, the healthcare reform and the pension reform. In fact, I have always done these two things in parallel, and I do think it is possible. In other words, you do not have to separate scientific work from public life and research. 
The English-language Acta OECONMICA is one of the leading scientific journals in Easter Europe. How can you incorporate domestic topics into the global macroeconomic discussions? 
Hungary was a leader in reforms for a long time, and everybody was very much interested in this in the world. And now a lot of people are watching how and why Hungary has lost this leading role. This is tragic for the country, but, for this reason, an interesting research area. 
What is your secret, how can you so accurately separate your regular contributions to public life from your scientific work, and make sure that the researcher and the public figure never mix? 
 
This is actually a question of terminology and wording. As a university lecturer, I am used to the fact that I have to know exactly what it is that students already know, so I should not tell them, and what it is that they do not understand, and then that is why I should not tell them. In other words, I have to speak in different ways when I write or talk to the scientific community, and when I speak as a public figure in a radio statement or a newspaper article. Everybody has to do this in the same way, and most people do. 
You wrote a book about the replacement of the elite after 1945, too, and you were interested in the privatisation after 1989, too. Do you see a similar pattern in these processes, or these social movements take place in different ways in the different periods of social history? 
Unfortunately, we have to say that these patterns are very-very similar, i.e. the structure of the society is very difficult to change, and this is a rather slow process. In 1989, only few people foresaw this – I did not, either. Feudal traditions and feudal way of thinking still exist in Hungary. 
Your personal research interests include the healthcare reform and the issues of the pension system and higher education, too. Why are you interested in these particular topics? 
 
I find these areas exciting because they represent a very high portion of the state budget. So this is a lot of money, and the meaningful spending of all this money is a basic issue of current economic reforms. 
Seeing and experiencing the high number of changes in the history of the University, what do you think the most important aspect is? 
In my opinion, Corvinus University, i.e. 'Közgáz', is still the best university of economics in the country. This is where students with the highest numbers of points come to study, and there is a large number of excellent teachers who can guarantee that the 'Közgáz' remains an elite university.  
What does the membership in the Academy mean to you personally, and what does it mean to the University? 
To me, personally, it is great recognition, the recognition of my work of over a decade, I am very proud of it and very grateful for it. From the aspect of the University, I think that each lecturer of academic rank – as there are more than one – will raise the prestige of the University both within the country and abroad.