The final of the competition was held in April this year.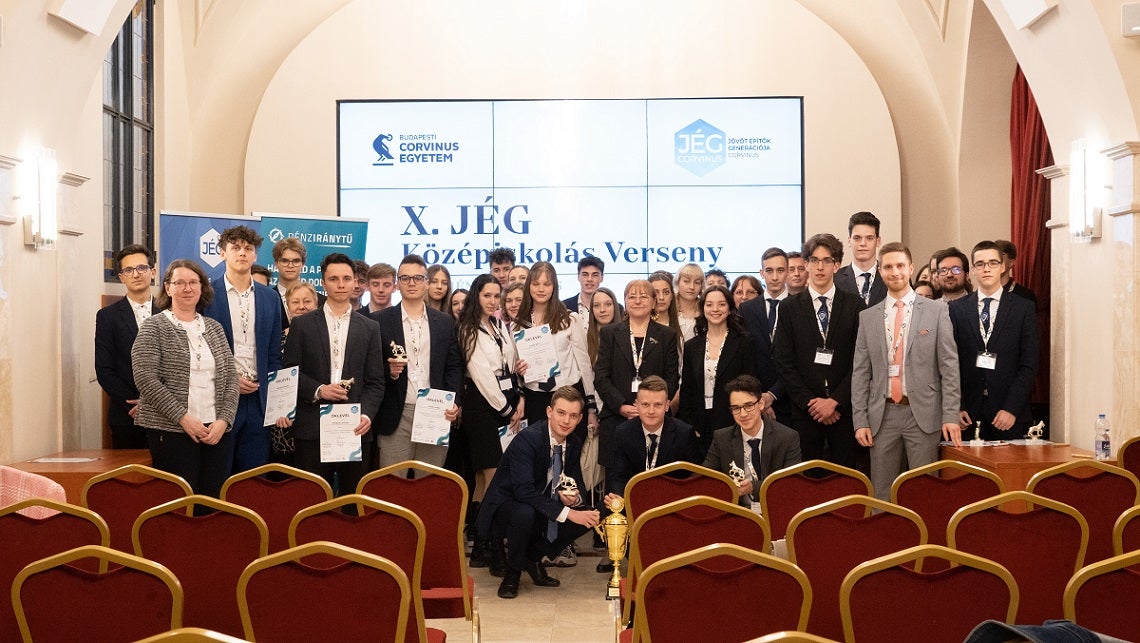 On 28 April, the Corvinus student organisation "Generation of Future Builders" held the finals of the 10th edition of their High School Competition. More than 400 high school students from 61 schools and 34 municipalities in the Carpathian Basin, in teams of 3, participated in the competition.
In the first three rounds, they had to solve a series of professional questionnaires and case studies, and then produce a short video on a pre-defined topic. In the national finals, they had to present their dream business in front of a professional jury, for which members of the students' organisation helped them prepare in the form of consultations.
The judges had a tough task, but in the end it was the "Jégtörők" (Icebreakers) team who lifted the trophy, which they will be proud to hold for a year. Congratulations to all the participants and the winning teams!