The CEMS is a unique qualification, available only at universities in 34 countries around the world. The Master in Management and Leadership (MiML) at Corvinus University of Budapest integrates the CEMS programme.
The first year of the programme, starting in the autumn, will be taught in Budapest, while the second year will be a combination of Budapest and a CEMS partner university in another country.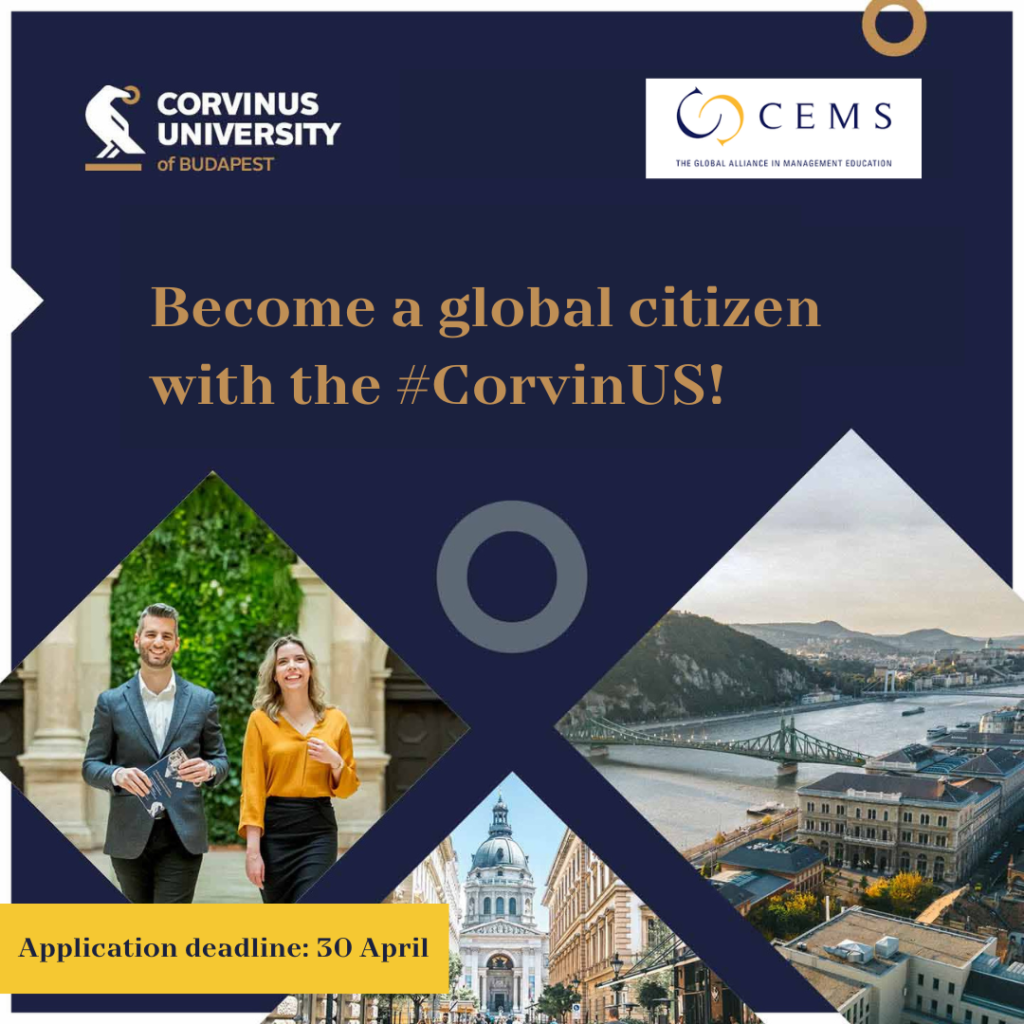 CEMS courses offer internships at leading companies around the world (e.g. Google, McKinsey, L'Oreal, Deloitte). A CEMS diploma gives you access to the world's biggest companies.
Last autumn, 34 CEMS business school students ranked Corvinus as the best, with the semester's compulsory CEMS course Global Strategy coming silver in this elite club of top universities.