In May, we will have a farmers' market at Corvinus, where customers can buy local and sustainable products from our former and present students.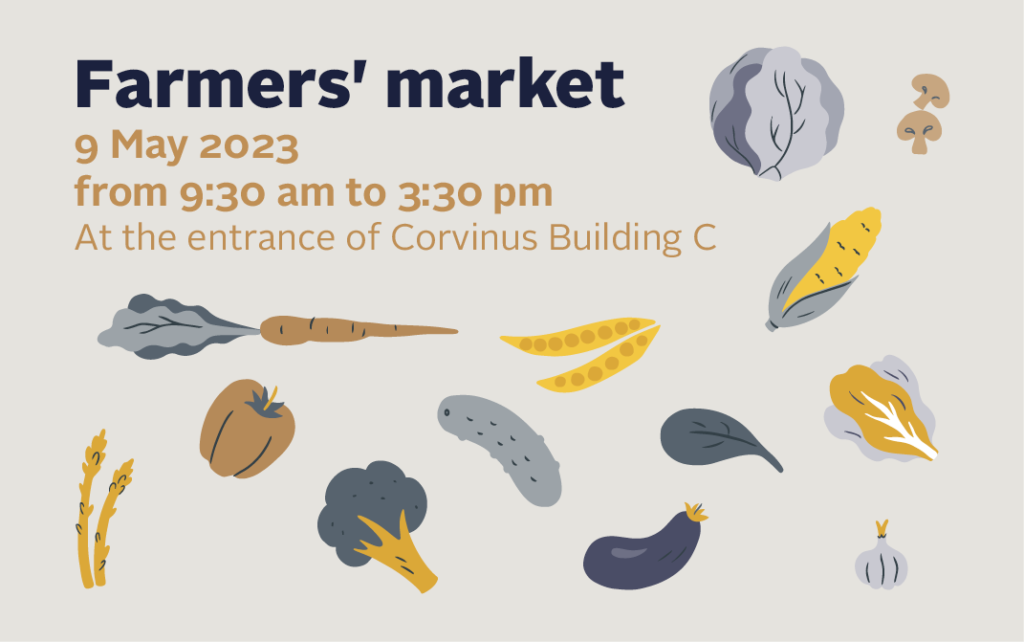 Would you like to meet enterprising producers who used to be the students of Corvinus? Can you tell the difference between products purchased in a supermarket and at a farmers' market? Do you know the advantages of locally produced goods and shopping in the farmers' market?
Come and ask the producers at the first farmers market at Corvinus University! The Department of Agricultural Economics of the Institute of Sustainable Development is pleased to invite all students and colleagues to get acquainted with the atmosphere of the market and the domestic flavours.
Come and let's do something together for sustainability!