What's in the Library? Books for sure - and what else? Our article is about the 'what else', and it may provide freshers and upper year students alike with useful information to ease the start of the semester.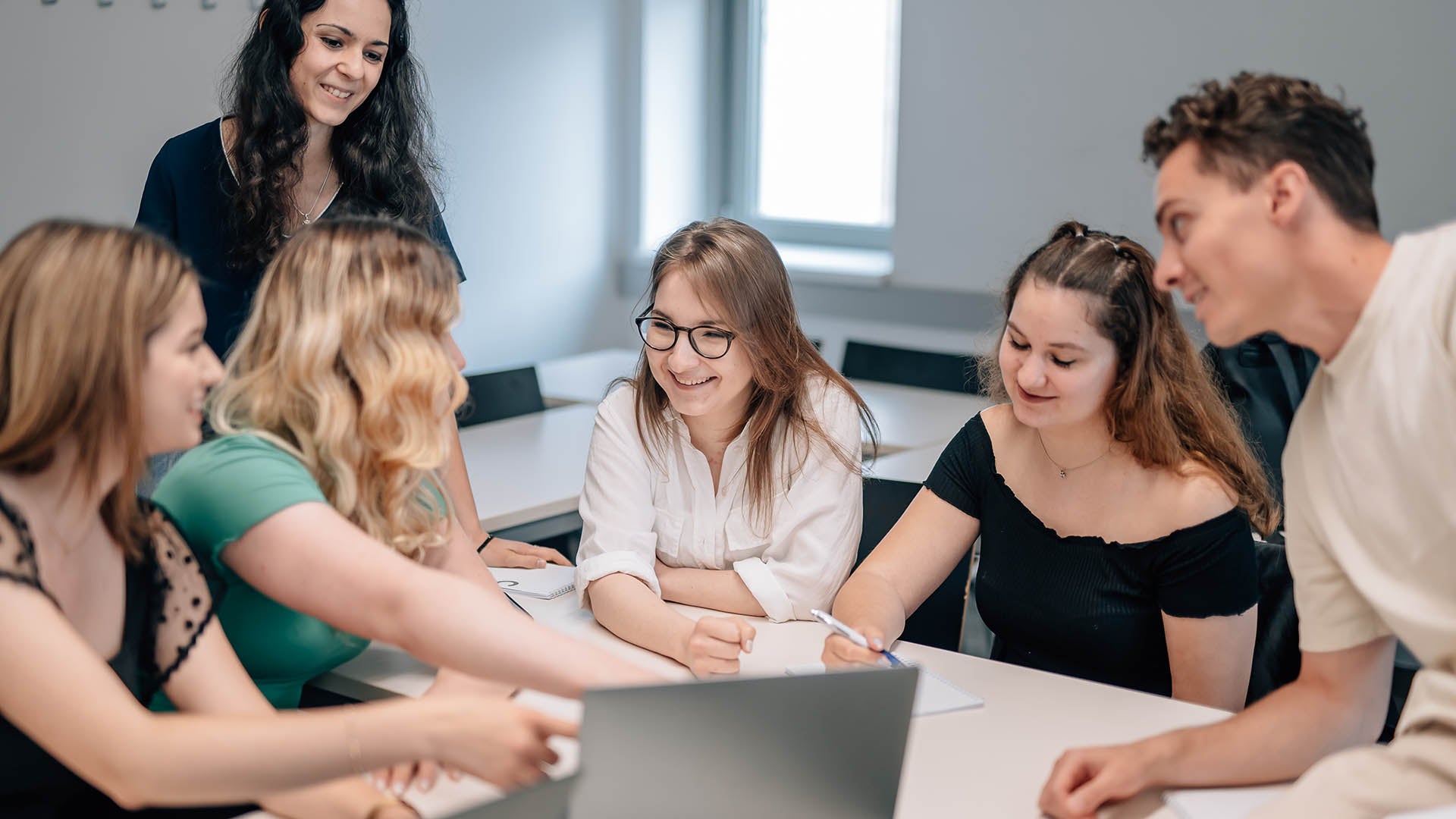 About borrowing
The three-storey library is open from Monday to Friday from 8:00 to 21:00 and on Saturdays from 10:00 to 16:00 for students and lecturers. As a fresher, the first step is enrolment: you can do this in person, and all you need to bring is proof of your identity – there's no charge for your first library card. The volumes you can borrow are marked with a white stripe on the spine and you can have eight books at a time. You can borrow books at the self-service station and return them in one of two ways: you can return them at the self-service station, or if you are in a hurry or want to return them outside opening hours, you can leave them in the book drop box outside the library entrance – but beware, it may take some time (up to a day) for the borrowing to be stopped!
You can check the physical availability of books through the catalogue, and there is also plenty of literature in foreign languages in addition to Hungarian.
While it's probably easier to find online sources for a paper to be submitted, face-to-face research has its charms: it helps you get in the mood for the task, you're not distracted by the internet and – I can tell you from personal experience – you can find inspiration in a book you wouldn't have thought of when searching online. You can also ask the librarians for help at any time.
If there's something you don't want or can't borrow, but you need a few pages, you can use the scanner on the 1st floor of the library to download the details you need for free.
Books and journals online
In many cases, however, it is easier to search online: library databases have the advantage that in just a few seconds you have access to a wealth of official, reliable sources, including foreign editions that would be difficult or impossible to find in physical form. What's more, you don't have to flip through the whole book to decide if it's right for you; thanks to search terms, it's only a matter of moments.
On the library page you will find all the databases available to you – some of which are paid for by the university so you can use them for free until the end of your studies, but there are also several databases available free of charge to anyone. As a Corvinus student, you can access the VPN or EduID network from anywhere, so you can read the literature you've collected from home or on public transport, and if you want to do so in the library, there are more than 80 computers available for registered readers – you can of course use your own laptop, in which case the tables with power sockets will be a promising option.
You can also search previous academic research, including Students' Scientific Association papers, theses and PhD dissertations, through the Corviversum page of the library; these can be a good starting point for writing your own thesis – for example, if you find an exciting thesis that fits your topic, the bibliography of that particular copy can be a great source of additional resources.
Silence? Only if you want to!
Perhaps the best-known rule in libraries is to keep quiet. This is important to keep everyone focused on their work, but in the university library you don't have to worry about being sent out if you question each other out loud while studying together.
On the 2nd floor you can find the Management Science reading room, one of the common study spaces – it even has furniture specially designed for group discussion. If you're looking for more privacy, one of the five consultation rooms is ideal, especially useful for preparing group presentations, for example, with a screen and a whiteboard. Consultation rooms are available by prior reservation or on availability, for a maximum of two hours and for a minimum of three people.
What and how? – Trainings
This year, the Corvinus Library is again offering a variety of training courses: you can find out more about them under the Writing Center menu. As a fresher, you may feel a little lost when writing your paper to be submitted, as an upper year student your thesis or Students' Scientific Association paper, as the structure of academic papers can seem opaque without practice; from finding the right academic literature to the exact reference, there are many little things that can be confusing at first. You can do this through the library's training sessions, where you can learn about searching for academic literature, as well as citation and text matching techniques. In addition, you can participate in the beginner and advanced training on the Zotero citation management software and you can learn how to ethically use ChatGPT to your advantage in your studies. On the library's website, you can test your knowledge on the topic with quizzes alongside the descriptions of the training sessions.
Written by Eszter Dobos