From the 21st of April, students and employees can use the Corvinus Discounts in the MyCorvinus application.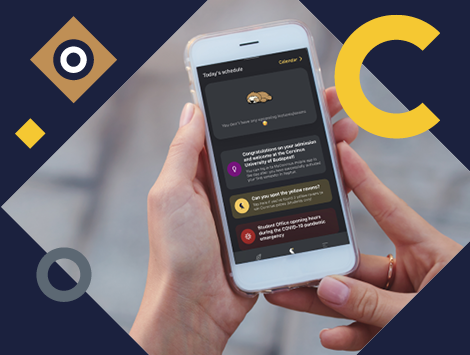 We are proud to announce the latest feature of MyCorvinus app which is the result of a successful cooperation between HÖK and several business units of the University. The new feature provides discounts of our official partners. You can choose from two types of discounts in both Hungarian and English: percentage-based and special discounts are available from now on. We have 4 partner-categories at the moment: Transportation, Sport& sport equipment, Catering and Accomodation. One partner can provide multiple discounts. You can use the Map view to discover our partners on the map as well.

To reach the Discounts feature, you have to log in and open the Menu. Students and employees can log in with their CUSMAN ID-s. After activating a discount, you have to show it at the time of payment, or in some special cases you will get a code and go to the activation site with one click.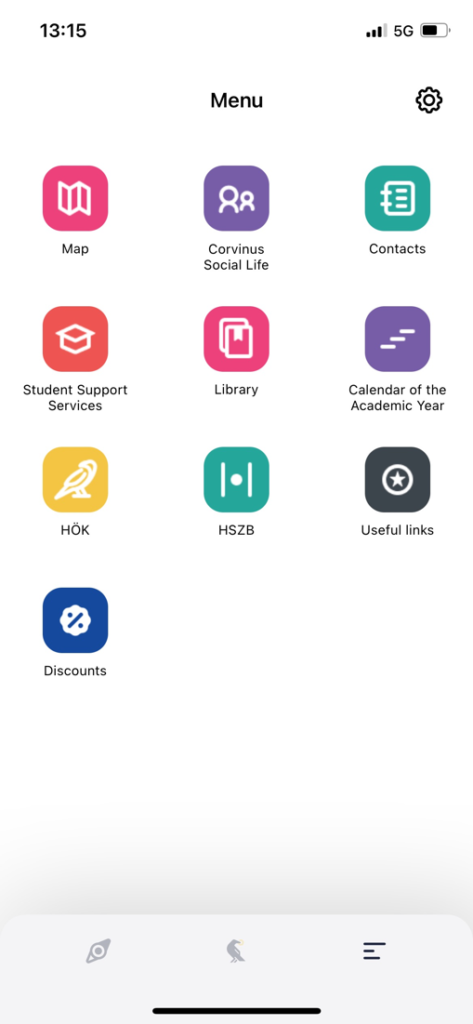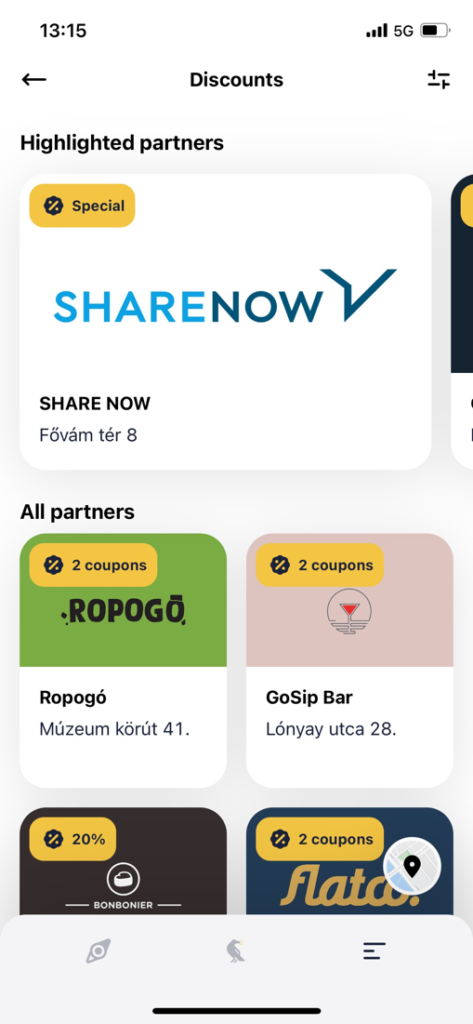 If there is a potential partner you would love to see, but didn't find in Corvinus Discounts, let us know via the Partner Recommendation Form. You can find the form in the middle of the partner list.

The Digital Innovation team is happy to hear all of your suggestions about the app. Please share your ideas & feedback with us through the form on the app home page, or in-person in the room E 183.