Over 90% of recent fresh graduates have given their consent to be engaged by the alumni relations & career development team in the future.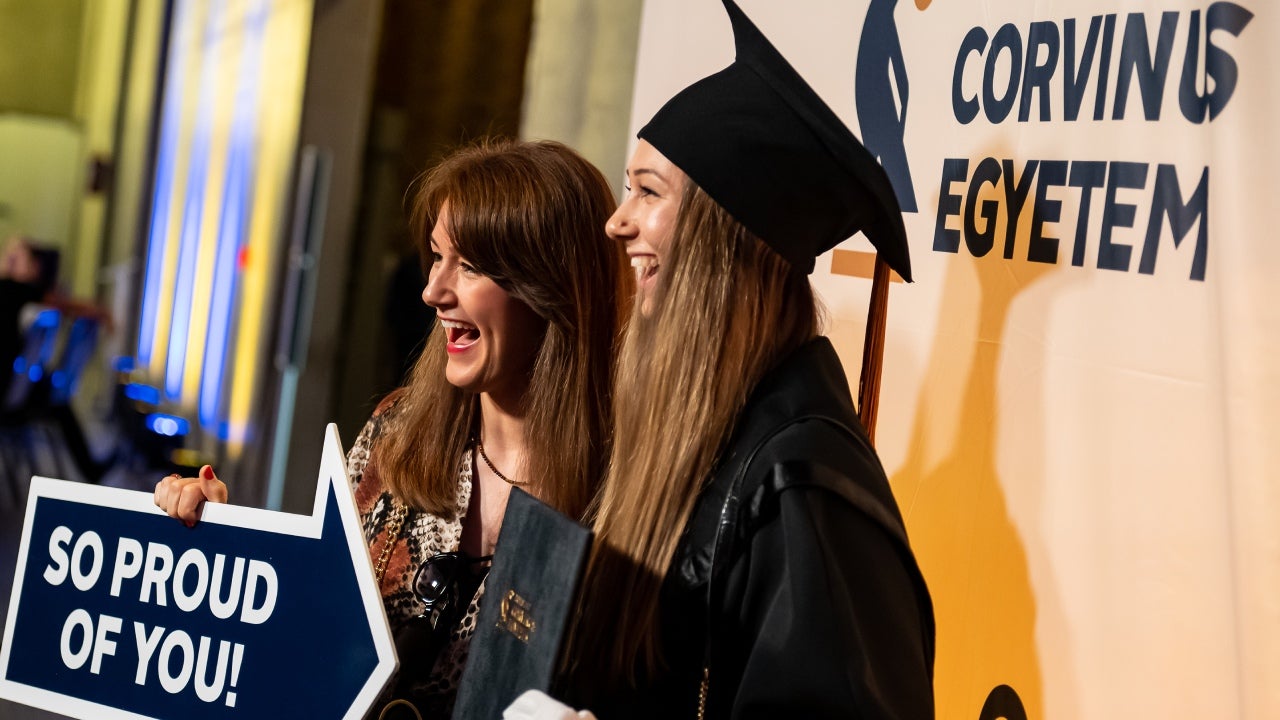 "It was wonderful to see over 1600 students graduate at their special event series in July, and the Corvinus Alumni & Careers team are thrilled to announce that a record-breaking number of fresh graduates have given their consent to join our alumni community this year" – our Colleagues said.
Accurate alumni records are important for many of Corvinus' operational priorities. Data acquisition plays a crucial role in the work of the newly formed central Corvinus Alumni Relations & Careers team, who are responsible for building mutually beneficial life-long relationship between Corvinus and its alumni and rely on a variety of data management practices to ensure the university can effectively engage alumni, for purposes ranging from accreditation, career development and volunteer engagement.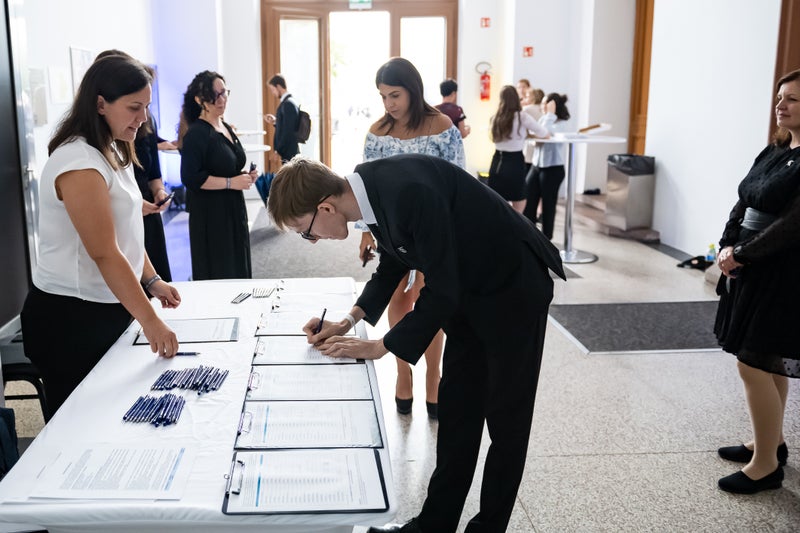 "The enthusiasm shown by the graduating class of 2023 to stay connected with their university is truly inspiring. As they embark on new adventures and career paths, their decision to remain part of our alumni community demonstrates a commitment to lifelong learning, growth, and camaraderie and is a testament to the enduring impact of a Corvinus education."
Joining the alumni community isn't just about staying in touch; it's a way for our graduates to give back and inspire current and incoming students who are following in their footsteps. By sharing their experiences and insights, our alumni play a pivotal role in shaping the next generation of leaders, innovators, and change-makers. The tradition of alumni speakers at the graduation series is a wonderful example of this. This summer we welcomed nine distinguished alumni from all walks of life to address our graduates, representing a range of industries including finance, economics, investment, healthcare, energy and sales.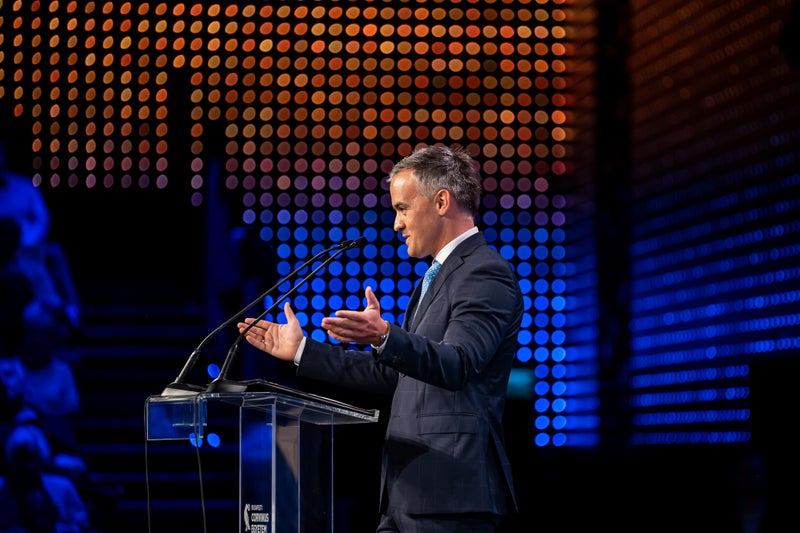 Addressing our Class of 2023, MOL Chief Operating Officer and Corvinus alum, Péter Ratatics (Business & Management '06)
Celebrating this fantastic achievement, the Alumni & Careers team look forward to supporting the continued growth and success of our graduates and are planning a series of events for the fall to engage the wider Corvinus alumni community, with opportunities to reconnect with classmates, return to their beloved alma mater, and exchange ideas on various relevant topics from around the globe. The first in this series is the "Alumni from Day One" initiative, where the team are present throughout the Onboarding week, welcoming and educating the incoming cohort of students on the impact of alumni relations and career development at Corvinus University. Details of the success of this initiative will be featured in our next article.