The Singaporean online business case competition, called Asian Business Case Competition was held in august 2022. The team, that represented Corvinus University consisted of talented students who completed the Cases on International Business Strategy course and were selected by the professors of the course.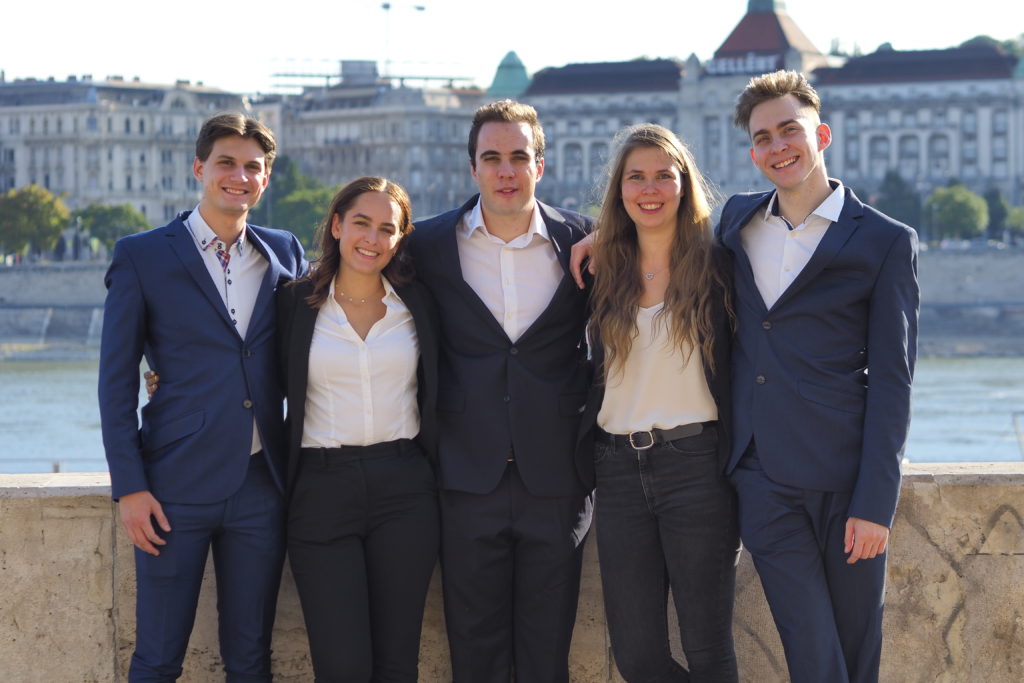 Thanks to their intensive preparation, time invested in it, and multi-decade know-how at Corvinus, the Team secured third place.
The topic of the case wasn't typical, the teams had to create a market entry strategy for a company, called StraitsX, which produces Stablecoins (a cryptocurrency that's value is pegged to a specific real currency). Our students advised a three-phase expansion to utilize geographic, usage, and blockchain technological opportunities. With this solution, the team qualified for the finals, competed against two teams from the Philippines and Hong Kong, and got third place.
To understand the topic, the team had to do extensive research and cooperate well. According to the team members, their competencies and skill completed each other. The two experienced members, Csilla Szalai and Réka Sallai guided the teamwork with their expertise, utilizing what they learned at previous competitions. On the other hand, Norbert Salavecz and Adrián Nagy brought in fresh ideas to improve the team's performance. The team was prepared by Péter Zombori, our senior student, whom himself has represented Corvinus previously at international case competitions many times and even got first place. His preparation was based on his previous experience and the extensive know-how of our professors.
Our students said that they will not only remember their professional success but also the time, they spent together, that brought them together.
"When I thought I would get memories of a lifetime at a competition, I couldn't have found a team better than this one."
Our students completed the courses focusing on business case solving, called Case Track (or Business Economics Pyramid), with its last step, which was the elective course called Cases on International Business Strategy. Quoting Csilla Szalay, who answered why it's worth to get into case solving and compete at international case competitions.
"I am forever thankful for 3 things to Case Track: for the people I met through it, for a new way of thinking that will be useful later on, and for the opportunity to challenge myself in new international situations, competing with the students of leading business universities across the world. I think this education methodology together with the international opportunities is an incomparable opportunity for everyone that everyone should try out who chose Corvinus."
Every student studying bachelor's at Corvinus has the chance to try out business case solving, and later try themselves out internationally to represent Corvinus. Just to mention a few examples, in the past semesters our teams competed in competitions in Canada, Florida, Australia, Norway, the Netherlands, and Thailand. To compete, they had to complete the courses, preceding it, in their collective name Case Track (Business Economics Pyramid). We recommend every student, interested in case solving the elective Cases on Business Economics (Cobe) and the consequential Cases on International Business Strategy (Cibs) courses, that are available this fall semester.
We are congratulating our team and their coach on this outstanding result!