Ten students represented Corvinus at the MEFOB Swimming Championships.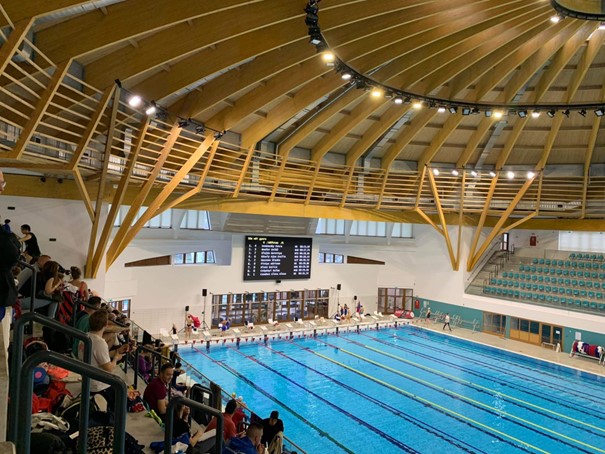 More than 200 competitors from 16 universities competed in this year's MEFOB swimming competition. The largest number of participants came from PTE and BGE.
Corvinus University of Budapest was represented by 10 students, 5 boys and 5 girls in the amateur category. Unfortunately we had many absentees due to illness and studies abroad (Erasmus). Despite this, our students did a great job and came home with 2 gold, 1 silver and 2 bronze medals, as well as several points. We finished on the 8th place in the university points competition.
Our gold medal-winning swimmers:
100 m backstroke: Gréta Wittmann
100 m butterfly: Sámuel Patyi
Our silver medal-winning swimmer:
100 m breaststroke: Samuel Patyi
Our bronze medal-winning swimmer:
100 m backstroke: András Révfy
400 m freestyle: András András Révfy
4th place: 400 m freestyle: Márton Tóth
5th place: 200 m medley: Gergő Illés, 50 m freestyle: Csanád Győri
6th place: 100 m breaststroke: Zsanett Gáspár, 200 m medley: Gréta Wittmann
Women's Relay: Zsanett Gáspár, Eszter Sarok, Gréta Wittmann, Zsófia Zánkai
Men's Relay: András Révfy, Sámuel Patyi, Márton Tóth, Csanád Győri
University Team: András Révfy, Gergő Illés, Márton Tóth, Sámuel Patyi, Csanád Győri, Gréta Wittmann, Zsanett Gáspár, Eszter Sarok, Zsófia Zánkai, Kata Dudar