Corvinus students have won first place in one of the most prestigious international case competitions organised by Cornell University in early November. For the first time in the competition's seven-year history, a European team won.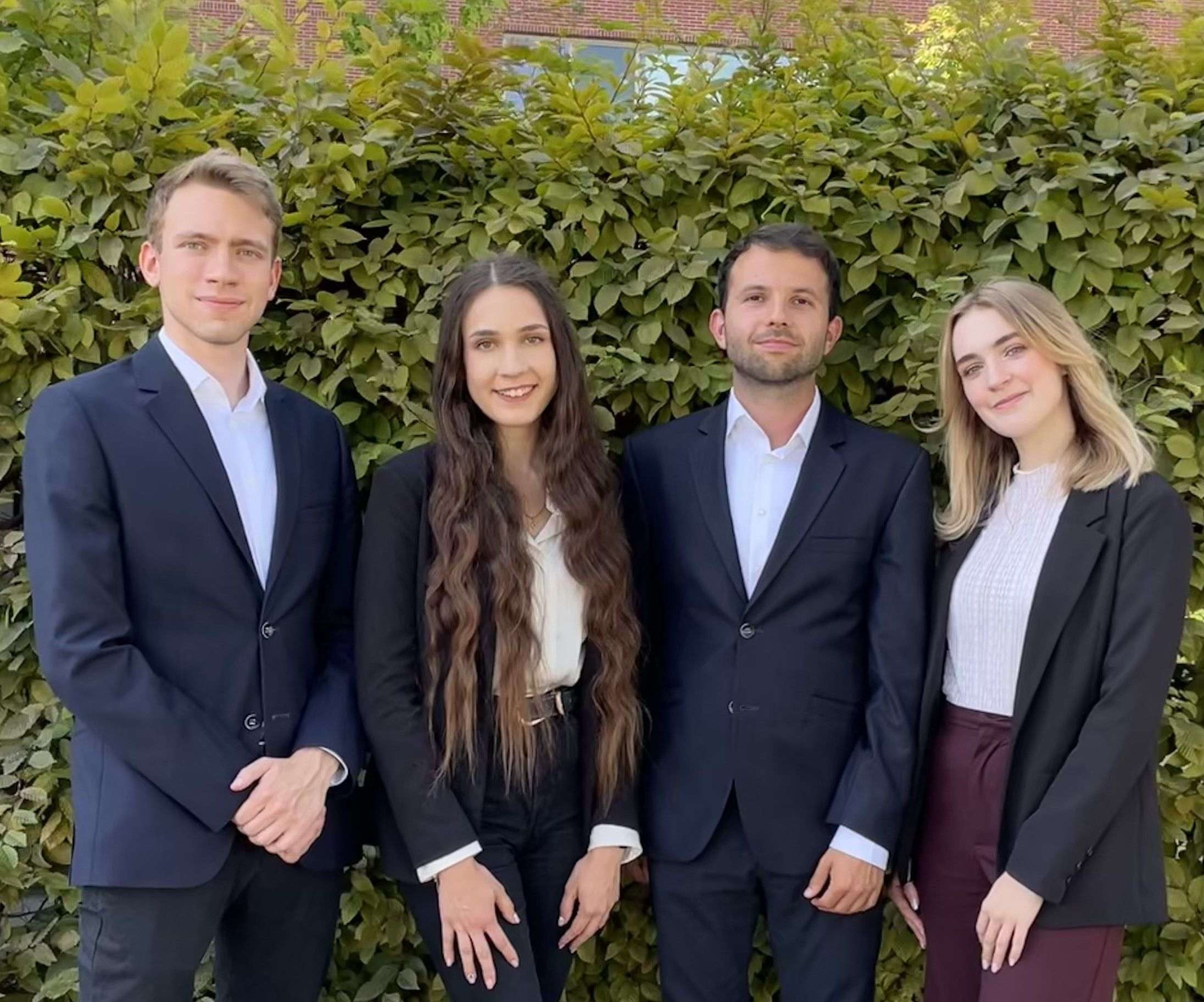 Among 127 teams from 49 of the world's top universities and nearly 600 MBA and master students, the Corvinus University of Budapest student team competed successfully in this year's Cornell University Emerging Markets Institute International Case Competition. Corvinus students were the only Europeans to qualify for the final on 3 November, along with two teams from the US and two from India, representing Cornell and Tufts University, Delhi University and IIM-Indore Business School. The Corvinus team became the first European team in the seven-year history of the competition to win the international event. The victory involved a prize of $6,000. The Corvinus team was made up of graduating students from the Master of Management and Organization: Adél Hadházy, Luca Horváth, Tamás Józsa and Gergely Keményfi. They presented their case solving in a hybrid team setting (two online and two in person at Cornell University's New York Tech Campus).
The competition, run by Cornell University, which is ranked 13th in the internationally authoritative QS World Ranking, required participating teams to provide a strategic and operational development solution for a Brazilian state-owned semiconductor company. In its proposal, the Hungarian team suggested the company to channel knowledge from external sources in exchange for manufacturing capacity, taking into account global geopolitical, regional and company-specific factors, while reducing costs. This fresh and growing knowledge allows the company to start research and development. This will allow the company to vertically expand its value creation activities, which will improve the competitiveness of its products in the global market.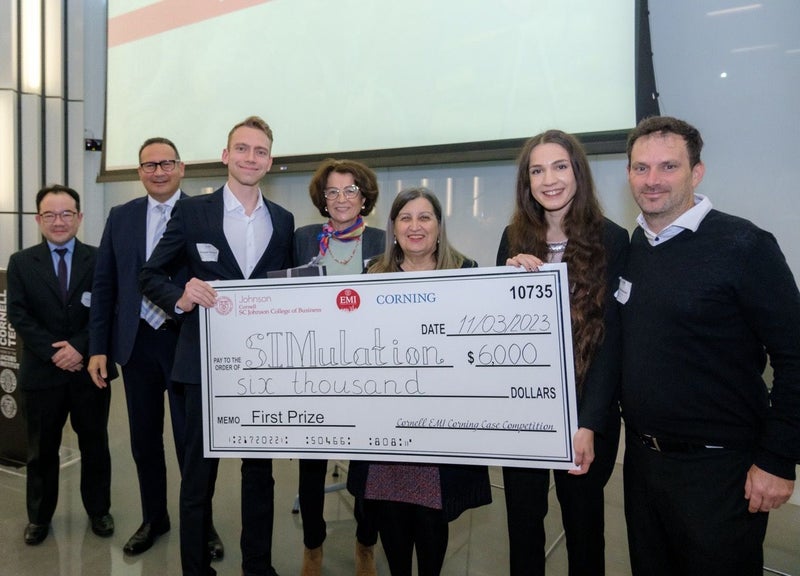 According to Gergely Keményfi, one of the team members, their solution won because they had prepared for months for the competition, and they had to see through several industries in just a few days. Everyone in the team was highly motivated, and their collaboration was characterised by constant cooperation, curious research and the exploitation of creative ideas.
"I am very proud of the students, they have achieved a fantastic result and have once again demonstrated the international competitiveness of the knowledge acquired at Corvinus", said Balázs Felsmann, the team's mentor and associate professor at Corvinus. He added: "Business case management is emphasised in both our bachelor and master study programmes, and students will be able to combine them in separate subject groups. It was a pleasure to see how well our team members combined the theoretical and practical knowledge acquired during our programme in their solutions."