On 21 November, thirteen universities, including Corvinus, and the Ministry responsible for regional development signed a strategic agreement to strengthen scientific cooperation.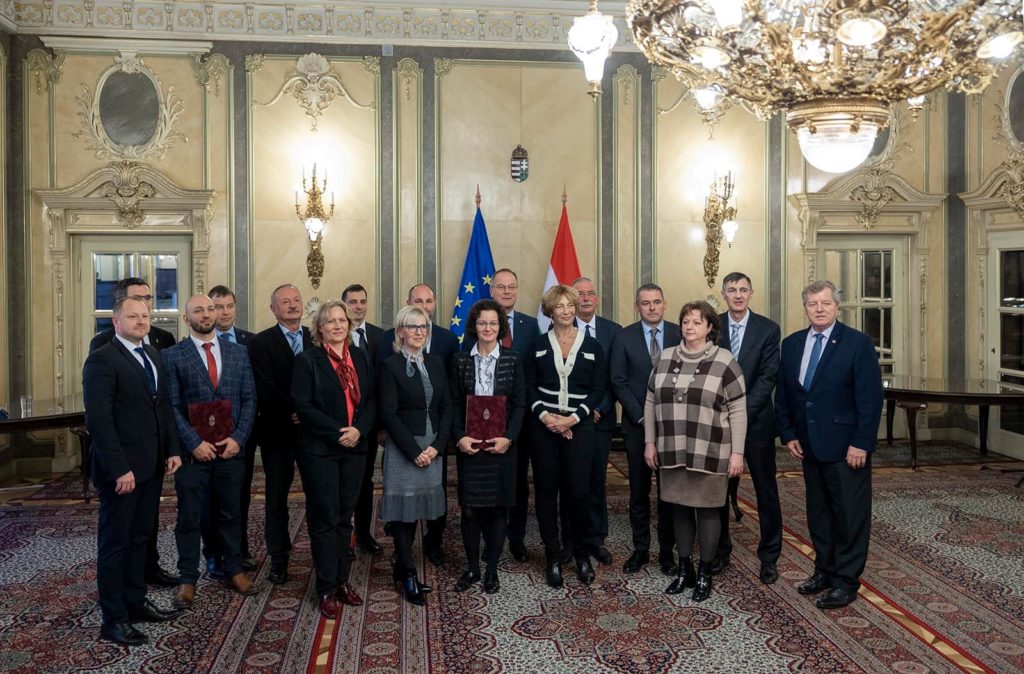 The cooperation agreement was signed with the Corvinus University of Budapest, the University of Debrecen, the Etudus University, the Hungarian University of Agricultural and Life Sciences, the University of Miskolc, the National University of Public Service, the Neumann János University, the University of Nyíregyháza, the University of Óbuda, the University of Pannonia, the University of Pécs, the University of Szeged and the University of Tokaj-Hegyalja by Minister of Regional Development, Tibor Navracsics.
"We are trying to bring back the institution of consultation into the Hungarian legislative culture", the Minister said in Budapest on Monday. The Minister added that they do not want to reintroduce ad hoc or informal consultation, but an institutionalised form of consultation that allows the regional government to receive more information and more sophisticated opinions, while higher education institutions receive the government's plans, directions for the future and ideas. The Minister stated he hoped that the agreement could be transformed into a long-term dialogue, as a result of which they could jointly shape 'the strategic directions of Hungary', including those with regional development implications.
The Minister indicated that those higher education institutions were invited to sign the first round of agreements which are model changers or at least have a special status and are especially important for them because of their geographical position or their training profile. The Minister expressed the hope that these agreements would also provide the government with more knowledge about Hungary. The Minister said it was a big mistake in Hungarian politics that politicians and decision-makers thought they knew a lot about Hungary. "My experience is (…) that the problem is not that we know too much about Hungary, but that we know too little (…)", he emphasised. The Minister stressed that "we must use all sources of information, consider all opinions, which will also allow us to have a vision and an action plan better tailored to Hungary, to each region, municipality and community, by self-assessment, analysis and shaping positions". Tibor Navracsics hopes that by signing the agreement the foundations can be laid for a much stronger, more flexible and more competitive regional development policy and Hungary as a whole.