Back to main page
Corvinus at Neumann120 conference in New York City
2023-11-15 14:29:00
On the 120th anniversary of John von Neumann's birth, a number of conferences are being organised. On 8-9 November a conference honoring John von Neumann was held in New York City at which Corvinus lecturers spoke (Theodore S. Boone, Attila Chikán (former rector) Bence Ságvári, Előd Takáts (former rector)).
---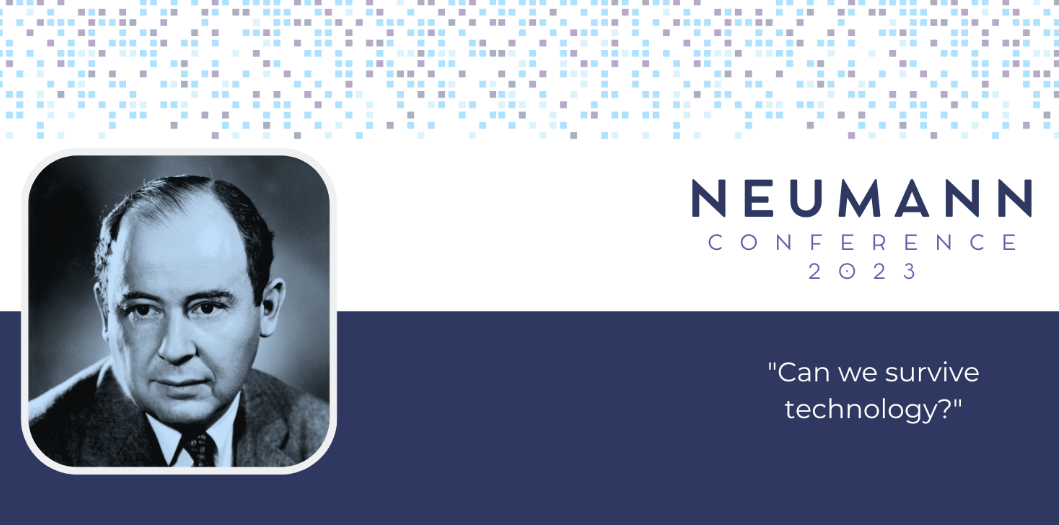 Speakers at the New York conference included scientists and representatives from the private sector involved in artificial intelligence, mathematical applications, physics, neuroscience, economics, public policy and the history of science. The goal of the conference was to show how the great scientist's work has contributed to current theoretical and technological developments in various scientific fields and has revolutionized our lives.

Theodore Boone examined von Neumann's views as expressed in von Neumann's seminal 1955 article "Can We Survive Technology?" as against the draft EU AI Act now under consideration by the EU and the Executive Order on AI just issued by The White House. Theodore discussed von Neumann's view that new technologies, while constructive and beneficial, tend to increase instability in the context of efforts to define AI in EU and US regulations and how the EU is seeking to address the fact that issues relating to AI are not restricted by geographical limitations.