This time we introduce András Fülöp, who lives in Paris and came back – on a temporary basis – from the ESSEC business school in France to Budapest.
We have launched a new series: we draw attention to scientists arriving at the CIAS international research centre, so that we could integrate them even better in their university community during their stay here.
András Fülöp heard about the transformation and the reforms going on at the Corvinus, and they made him curious, so he immediately wanted to take a closer look at the direction his former alma mater was taking, he told us. The reason, among other things, is that he was looking for researchers with whom he could work together. 
He inquired about guest researcher possibilities already last autumn, asking Előd Takáts, Rector, as he wished to spend his sabbatical at the Corvinus. Előd Takáts, who was his classmate in the Finance study programme, drew his attention to the CIAS tenders. 
András Fülöp is interested in financial and Bayesian econometrics, and at the Corvinus he researches macro-finance models and estimation procedures for mixed frequency data. 'These models offer an integrated theoretical framework to interpret macroeconomic and financial data together', he says.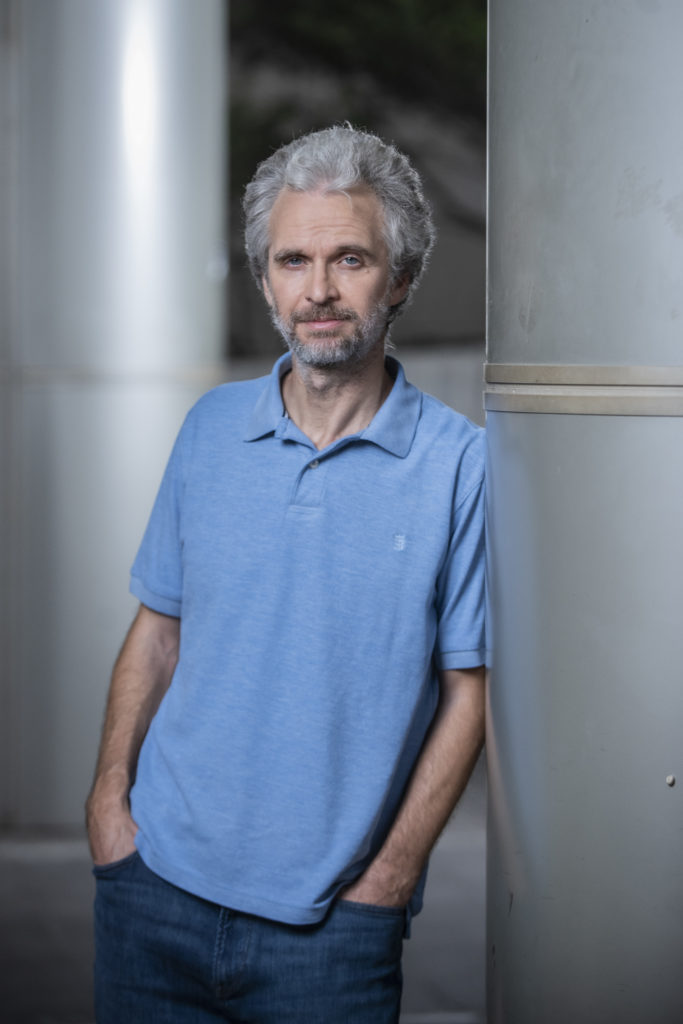 However, financial data are usually available at a higher frequency than macro time series, and 'this leads to the phenomenon of mixed frequency data, which is not managed by standard panel methods'. So the researcher and his co-authors 'develop modern simulation methods in Bayesian econometrics'. 
Beside the research project, András Fülöp is an external supervisor of a student studying Finance and writing a thesis. 'In addition, I delivered a lecture in the spring in the lecture series of one of the student organisations', he says. 
'There seem to be active research groups in specific subjects', says András Fülöp. He finds that 'the colleagues feel the urge to research', and any support may be useful for that, so that they could structure the projects in an adequate way. 
Those who are expected to do research should be provided with the time required for profound work, he says. In his opinion, this could be achieved with various measures. For instance, with reduced teaching and administrative workload. In addition, funds need to be provided to establish a research atmosphere at the departments. For instance, there should be an active series of seminars 'where the colleagues at the Corvinus could regularly invite international researchers'. For this purpose, the way András Fülöp sees it, researchers should be recruited from the international market. 
The guest researcher of the Corvinus is familiar with Budapest, 'as I was born here and lived here until I graduated from the University of Economics'. Besides, he regularly comes back, as he loves the city and all the possibilities Budapest can offer. 
When he is not working on his research, he spends his time with the family or does sports. He is a passionate consumer of culture, too, he often goes to cinema and to exhibitions. 'I love this city as it is', he says. 'It is less vibrant than Paris where I live, but – perhaps for this reason – it is more human, and its size is more manageable.' He is in the lucky situation that he loves and enjoys both cities.