Tetiana Sobolieva arrived at Corvinus last year, shortly after the outbreak of the Russian-Ukrainian war.
Although the war has completely overtaken her earlier plans and she misses her home very much, she is still having a productive time as a researcher at CIAS.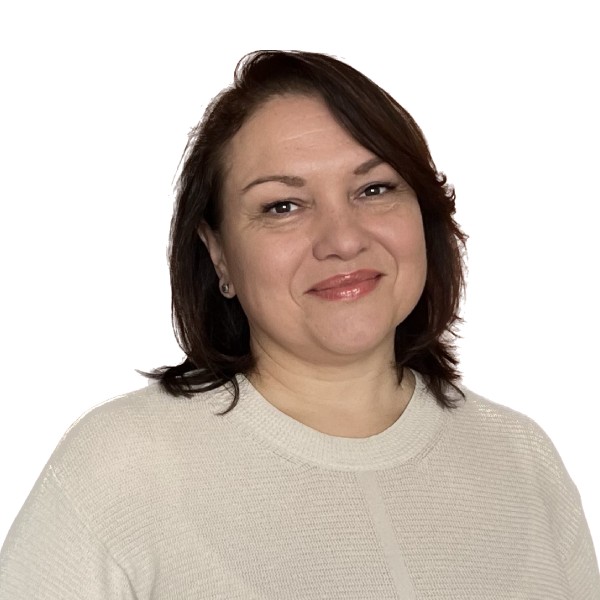 Like many of her compatriots, Tetiana Sobolieva, a lecturer at Kyiv National Economic University named after Vadym Hetman had her life drastically changed overnight by the Russian-Ukrainian war that broke out in February 2022. Referring to a recent Ukrainian survey, Tetiana estimates that more than 50% of Ukrainan researchers relocated due to the war, 15% of whom moved abroad. She is one of them. In hindsight, however, she is grateful to fate that the management of her Kyiv university forwarded her the Corvinus invitation and that she has been able to conduct research at CIAS since last spring.
Tetiana taught management-related subjects at the Kyiv Economics University, but since her arrival in Hungary she has concentrated more on academic work. Her research is related to general and intellectual property management, innovation, business competitiveness and sustainability management. The latter is by her own admission her favourite area of research. As an economist, she is naturally also interested in the impact of the war on her country and the region, and in post-war economic recovery.
"The multicultural research environment of CIAS is a great breeding ground for interdisciplinary research, I am happy to be in such a good professional workshop", says Tetiana about CIAS. Together with several colleagues from abroad, they are currently working on a thematic cluster in which they are trying to map the social, economic, political and military impact of the war in Ukraine.
"This inhuman war has been going on for more than a year, but this is a mindset you can't get used to. Every month I hope that it will really be over now.", she says sadly of the situation at home. Fortunately, she no longer has to worry about her children, who are also living abroad, but her family and many of her friends have remained in Ukraine. So Tetiana spends most of her free time talking to them, trying to keep in touch. And she and her friends back home have been trying to take an online yoga class together to make up for the painful lack of face-to-face time and to help them cope with the ongoing shock and stress of the war.
She has come to like Budapest very much: "It is a beautiful historical city with many beautiful buildings, I love to walk around the city centre or Heroes' Square, or Margaret Island. I also visit the exhibitions of the Museum of Fine Arts. My only regret is that I am not here as a liberated tourist, but because the events in Ukraine forced me to leave my home."
Tetiana wants to stay in Hungary until the end of the Russian-Ukrainian war, but then she wants to return to her home and work in Kyiv. "When I return, I will leave Corvinus with many good research projects and useful experience. Since I have been working at CIAS, I have also improved a lot as a researcher, for which I will always be grateful to Zoltán Szántó and the excellent professional workshop", adds the researcher.
author: Veronika Szandtner
The portrait photo is the property of Tetiana Sobolieva.