After the uncertainties caused by the pandemic had ceased, the AACSB Pre-Visit (preceding the accreditation visit due in June) by the Chair of the Peer Review Team finally took place on March 28th.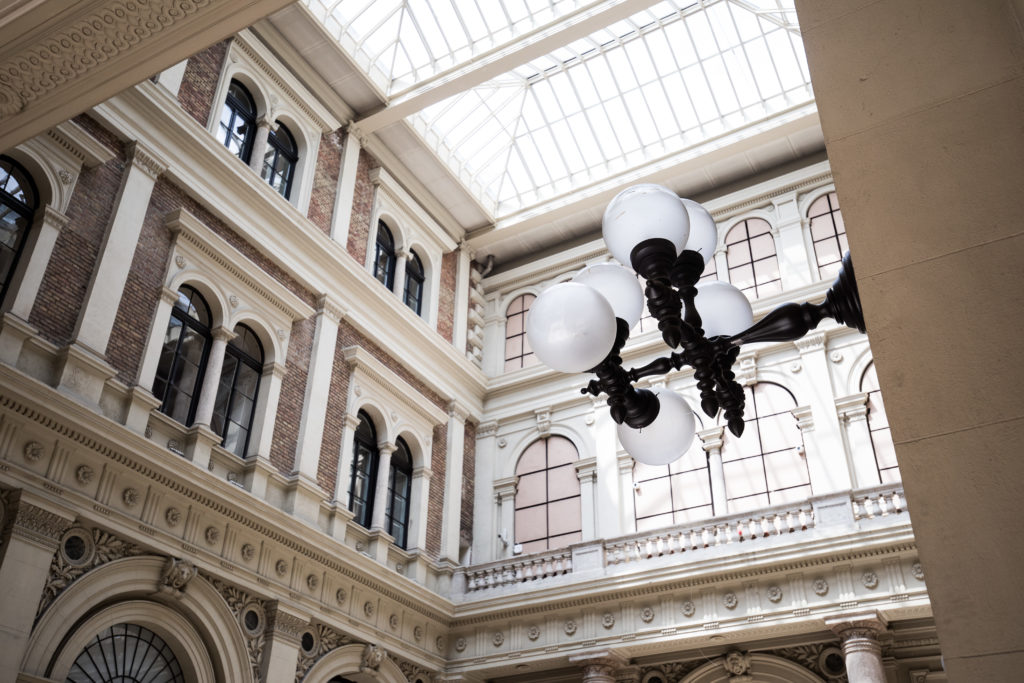 Our guest, Alan T. Shao, Dean of the Business School of the College of Charleston, has extensive experience in international accreditations and has visited dozens of institutions all over the world. He has arrived to Budapest straight from Edinburgh, where he had been visiting another university for accreditation maintenance purposes.
The interview series lasting throughout the entire day was attended by Corvinus top management, deans, invited program directors, leaders of the professional service areas and students. As the AACSB representative pointed out, this was an important step toward initial accreditation, but the road to accreditation still has several steps to go. The most important step will be when the entire Peer Review Team visits us in June.
A highlight of the visit was the "campus tour" organized by the students for Alan T. Shao on the Corvinus campus. After the sunny tour followed a casual discussion with foreign research fellows working at Corvinus Institute for Advanced Studies (CIAS). This was a truly international meeting with research fellows from nine different countries, including Tetiana Sobolieva, who has recently arrived from Ukraine, and given the extraordinary circumstances she was instantly welcomed by the university community.
After the constructive and friendly pre-visit, we are looking forward to the accreditation visit due between the 19 and 22nd of June with hope. The fact that prior to the pre-visit we have had the unique opportunity to hold regular online consultations, discuss the AACSB standards and get to know each other, we were able to develop good relations and to demonstrate our commitment to continuous quality development, and to support the case of our accreditational endeavours – these have all contributed to the overall good atmosphere of the visit.
We take this opportunity to thank all colleagues and students who contributed to the successful pre- visit, to creating a good first impression through their active participation! According to the PRT Chair during the pre-visit nothing was spotted that would justify the postponement of the summer visit. He had a favourable initial opinion on the submitted Self-Evaluation Report as well, but we are awaiting his detailed opinion on the report.
In June we are going to host a multiple-day visit, and we will inform you of the detailed schedule in due time, and we are counting on your valuable participation.