Some apps and websites are essential for university students. Here are the most important tools you need to use as a fresher.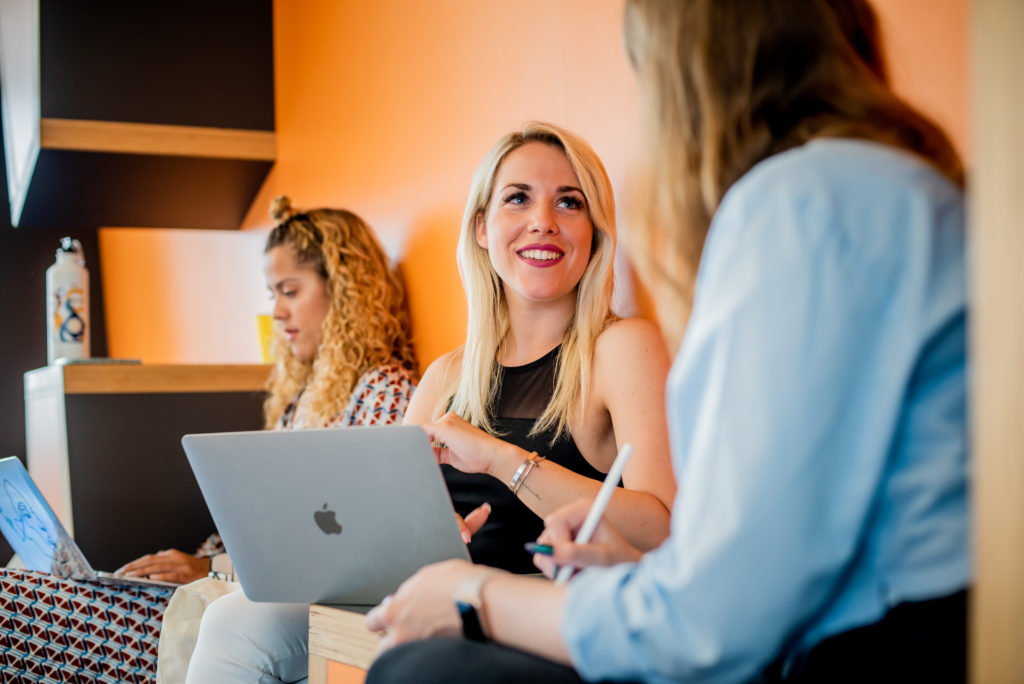 Author: Azurea Engelbrecht
Online solutions have an important role to play in university life, especially in the uncertainties caused by the epidemic. Whether it's tuition fees, communication or restricted access studies, the university's IT systems will help you. The following programs are worth exploring for all freshmen, both online and in the classroom.
The IT services of Corvinus are provided by the IT Service Centre (ITSC). The university website provides a detailed description of IT services, where you can ask for help if you need it.
University e-mail address
Each freshman receives a university e-mail address as a standard service. You can only use it to deal with official matters and to receive information about the university. You can open these e-mails in Microsoft Outlook.
Format: firstname.lastname (in case of more than one student with the same name, a number will be added) @stud.uni-corvinus.hu
The Corvinus News newsletter also arrives here, once a week, on Tuesdays. It is a key source of information about university life.
Cusman
Very important is the Cusman system, also known as the Central User Administration System, which allows you to use different IT services – such as Moodle and certain functions of the university website – with the same username and password.
Neptun
Neptun is where students' personal data are stored, where they can register for active or passive semesters, where they can register for courses and exams, where they can keep track of the courses they have completed, where they can later register for their academic specialisation, and where they can send applications and deal with various matters. We also use this platform to make payments to students and to manage any study-related reimbursement obligations.
Moodle
Moodle is the university's e-learning platform. Current courses have a separate tab where the instructors upload the necessary material during the semester. Over the past year and a half, it has become one of the most widely used platforms for online education. This site is also suitable for posting notices, reporting tasks and examinations. Login requires the username and password associated with Cusman.
Teams
Microsoft Teams a university-wide collaboration tool that includes all staff and students at the university. In addition to the Moodle platform mentioned above, it has been another key tool for online education and can also be used for face-to-face training, contact and group work.
Over the past year and a half, it has been used for lectures and seminars via voice or video call, and it is easy to share files, which helps you work together. The program is platform-independent, so it works on Windows, Mac, Android, iOS, Linux, and can also be accessed from a web browser.
Office 365
Students can also use Office 365 for free via the Microsoft 365 site. The service can be used online without downloading. Each student has 1 TB of storage space at their disposal.
University Wifi
There are two permanently available networks on campus. One is Cornet-EAP and the other is a network called eduroam, which is available in national and international educational institutions. Networks must be logged in with the Cusman ID and password.
VPN
It is also possible to connect remotely to the university network, which is mainly used to access the library database and to use the SPSS program. By setting up a VPN (virtual private network) connection, you can access the university's protected sites and services from your own computer at home, as well as a wide range of academic resources. Read more on its settings at the website.
University website
In addition to the above-mentioned information, the university website also provides contact details for university staff, allows you to book an appointment for various services such as Student Support Services or dealing with study matters, and, after logging in with Cusman, gives you access to the course information sheets, which can help you in your course selection and during the semester.