In honor of the academician, Rajk Vocational College established a commemorative medal Born 90 years ago, on April 30, 1931, Academician Rudolf Andorka, a leading figure in Hungarian sociological science and education, was the former rector of our University.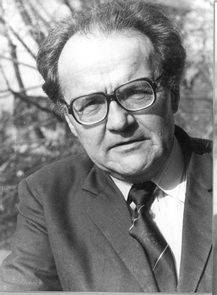 Andorka Rudolf's broad, problem-sensitive vision still defines the thinking of Hungarian sociologists, and the tangible result of his prolific career is about forty books and four hundred studies, of which he was the author or co-author. His extensive work was recognized with the highest domestic and foreign state recognitions, such as the Széchenyi and Deák Ferenc Prizes, and he was the holder of the knighthood of the French Order of Honor.

In honor of Rudolf Andorka, Rajk Vocational College established a commemorative medal this year to recognize outstanding social scientists whose work has helped collegiate students gain a deeper understanding of social dynamics, domestic and global political processes.
The aim of the "Rudolf Andorka Medal" is to strengthen the bond between the international scientific community and the Hungarian academic sphere, similarly to the János Neumann and Herbert Simon awards founded by the College.