The National Higher Education Scholarship certificates and the Outstanding Athlete and Sports Team of the Year awards were presented to students on 16 October.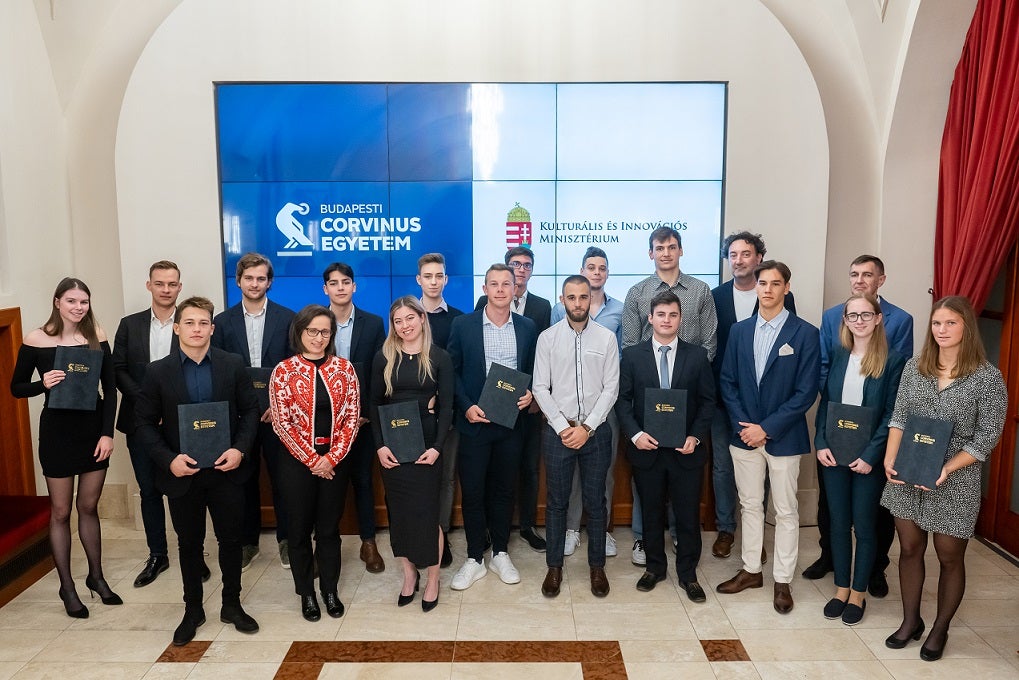 The National Scholarship for Higher Education is awarded by the Minister of Culture and Innovation János Csák on the initiative of the University to students who have not only achieved outstanding academic results but also do outstanding professional and community work.
This year, 11 students were awarded the scholarship and received their certificates from the Acting Rector and Vice-Rector for Education at a ceremony.
The scholarship winners are:
Gábor Till

Barnabás Timár

Katinka Orova

Marcell László Kiss

Andrea Kácsor

Dorottya Zakariás

Levente Pintér

Péter Lemnyi

Anna Gedeon

Tamás Madarasi

Adél Kelemen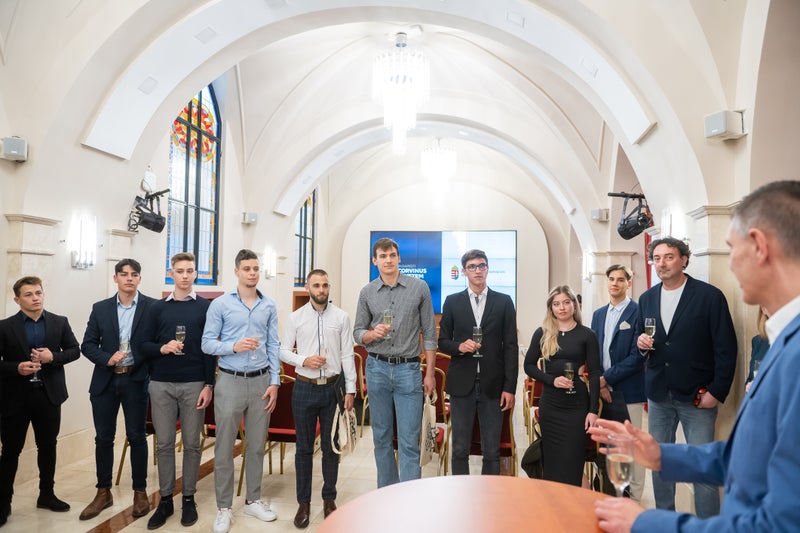 We also celebrated the successes of six athletes who were awarded the Outstanding Athlete of the Year award, which is based on outstanding sporting and academic performance:
1st place Bence Barnabás Máthé – Judo

2nd place Gyöngyvér Rebeka Kálmán – Junior Párbajtőr

3rd place Bátor Péter Birovecz – Athletics

4th place Sinkó Panna Krisztina – kayak-canoe

5th place Gergely Fekete – Kyokushin karate

6th place Eszter Sarok – Wall Climbing
And three sports teams received the Outstanding Sports Team of the Year award:
1st place B33 Men's Basketball Team (members: Árpád Galambos, László Komma, Matteo Grilli, Dominik Papp, Dániel Szántó)

2nd place Corvinus University of Budapest water polo team

3rd place Corvinus women's duathlon team
Csaba Vladár, Head of Head Of Sport Centre congratulated the winners on their certificates. The ceremony was concluded with a toast and an informal chat between the leadership and the award-winning students.