The two-stage construction works at Sóház started last year and will continue during summer, and, as a result, the engineering systems, the classrooms, the community spaces and the offices in the building will be completely renewed.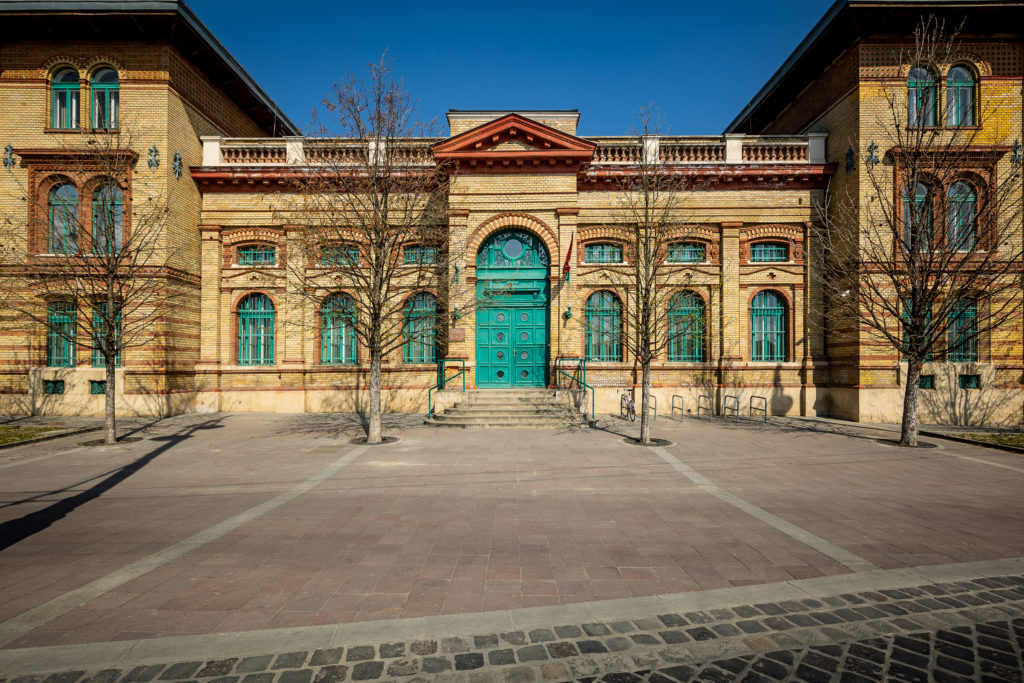 The last major reconstruction of the Sóház was carried out twenty years ago, since that time, the technical systems and certain building structures have become obsolete and now need renovation. Last year, the five levels of the southern side of the Sóház were renovated, and the works continued in 2022 on the northern side.   
The building will be closed from 1 June to 27 August 2022.  The organisational units available in the Sóház will operate in offices set up in buildings E and C, on a temporary basis, for the period of the reconstruction: 
the Institute of Information Technology in classrooms 651, 653, 654 and 663 of building C, and in classrooms 326, 328, 334, 336, 3002 of building E, 
the Institute of Mathematics and Statistical Modelling in classrooms 322 and 324 of building E, 
the staff of the ISZK (IT Services Centre) in rooms 67 and 69 (Helpdesk) and rooms 79, 81 and 3004 of building E. 
The occupational health service operating in office 79 of building E will be available during the renovation in the offices of Prémium Medician Kft., 1093 Budapest, Viola utca 15., ground floor 2. Oldaltörés
The following works will be carried out during the renovation: 
in the classrooms in the attic, renovation of ventilation and heating systems, heat insulation of drywall ceilings and installation of new skylights, 
in the machine rooms, the establishment of the controlling of projection and teaching technology devices, similarly to the renovated rooms in our other academic buildings,  
renovation of the air-conditioning and ventilation systems of the building, the high- and low-voltage mechanical control systems, the modernisation of the lighting in classrooms, 
painting of offices, classrooms, corridors, replacement of artificial ceilings, renovation of parquet, replacement of PVC floor covering in teaching rooms. 
We do not expect any stoppages in the IT systems, the services will be available during the whole period of the renovation.  
In the affected period, the ISZK Helpdesk office will be available for personal visits in room E69 of the Main Building.