You can invite our Russia expert András Rácz to a friendly chat at the Heroes' Square Foundation auction.
The foundation, which recently launched its Experience Auction 2023 programme, offers training mainly for teachers and students, but also for parents. Their charity auction offers unique experiences in the fields of gastronomy, culture and the arts that are not available elsewhere.
They want to use the proceeds to help as many children as possible to fulfil their potential and make the most of their lives.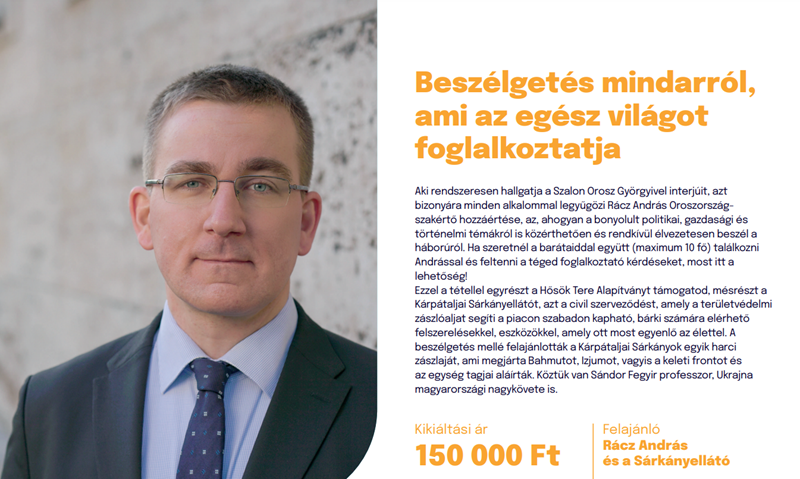 Among the many great programmes and experiences, you can also bid for our tutor András Rácz, Russia expert. A group of friends of up to 10 people can meet our trainer and ask him about what's on the world's minds these days.
The Heroes' Square Foundation's Experience Auction will take place on 21 September in the Glass Hall of the Mupa. For more details on the Experience catalogue and event, click here.