On 11-12 May, the European Masters in Public Administration Network (EMPA) held its annual meeting at our University.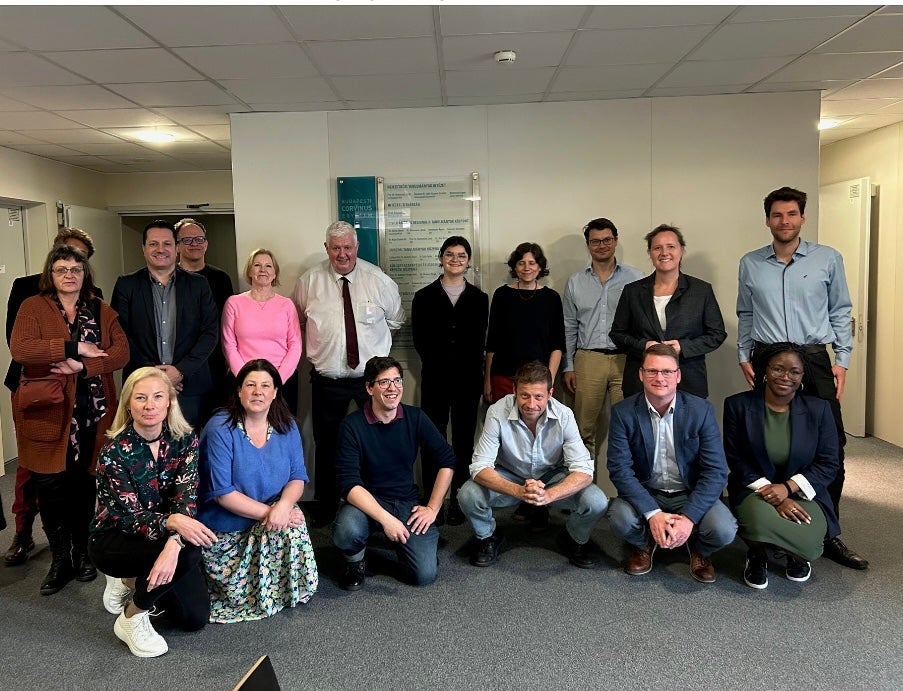 Nearly 50 Masters students studied in Europe's top Public Administration programmes under the EMPA program last academic year. György Hajnal, as the organisation's President 2023, hosted representatives from EMPA's partner universities, including Science Pro Paris, Bocconi University, Tallinn University of Technology and KU Leuven.
The EMPA programme offers students and faculty members the opportunity to study and teach in each other's Public Administration Master's programmes, including the Public Policy and Management Master's programme at Corvinus. This year, the Frank Delmartino Prize for the best thesis was awarded to Ms Alix Weigel, a student at Fernuniversität Hagen, for her research about the Europeanisation of German public administration.
During the two-day event in Budapest, participants reported on current developments in their institutions and programmes, the informal discussions provided an opportunity to plan further student and teacher mobility.