Corvinus Business Intelligence (CBI) podcast is dedicated to learning about, and from, today's and tomorrow's business leaders and to understanding the cutting-edge issues on which they work.
The podcast is produced by the Budapest Investment Club of Corvinus and hosted by Corvinus faculty member Theodore S. Boone and Corvinus' students.
This time, please listen to the new episode of podcast with Sister Laura Baritz. She is a Dominican religious sister, economist, author, and co-founder of Christian Social Principles in Economy Mission, who received her Ph.D. from Corvinus University and is a teacher at Corvinus, discusses ethical capitalism and a human-centered economy with CBI.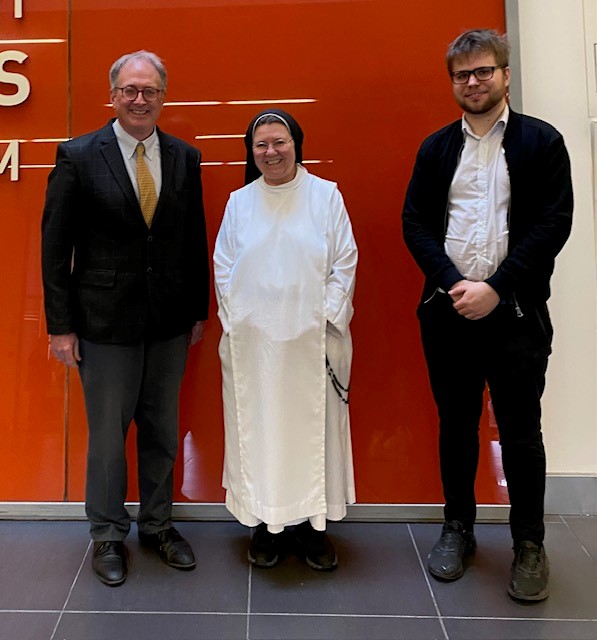 Sister Laura discusses human dignity and the roles of Aristotle and Thomas Aquinas in business leadership with CBI Co-Hosts Theodore S. Boone and Ádám Herczegh.