Corvinus as the second best Hungarian team came 13th. Our student László Komma won the dunking contest.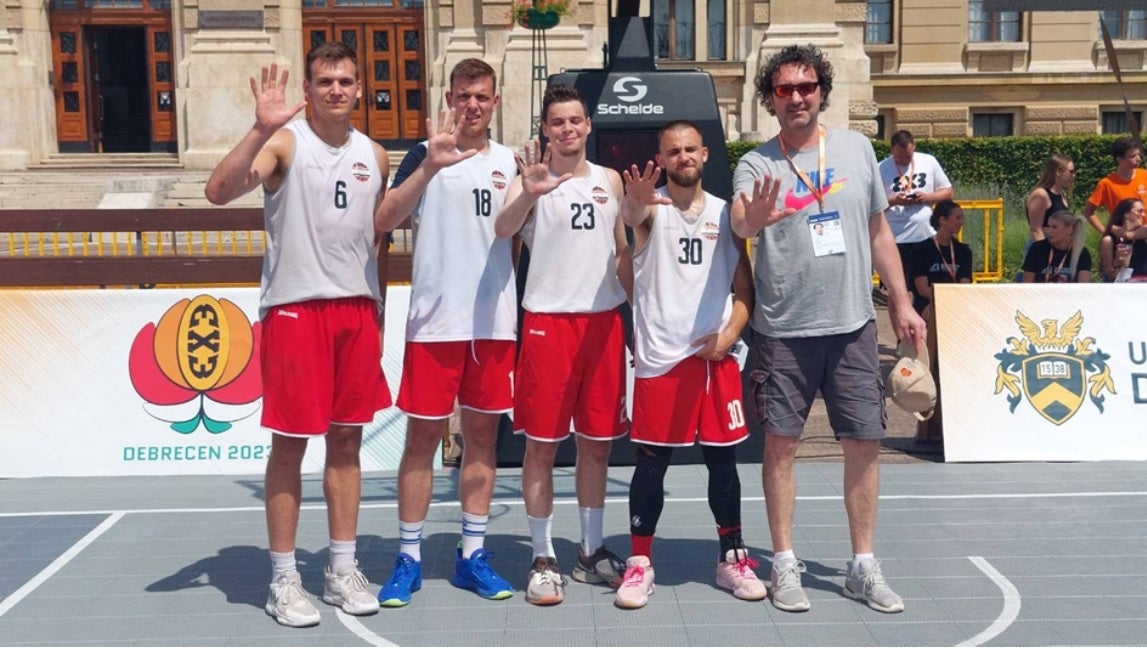 The Corvinus men's team took part in Debrecen in the European Universities 3×3 Basketball Championships : László Komma, Dominik Papp, Dániel Szántó, Árpád Galambos and coach Csaba Vladár.
Several of our Hungarian teams had great, precious successes, the Corvinus men's team, for instance, beat a Spanish and a Croatian team in their group. In the men's competition, two of our teams (Debrecen, Corvinus) reached the top 16.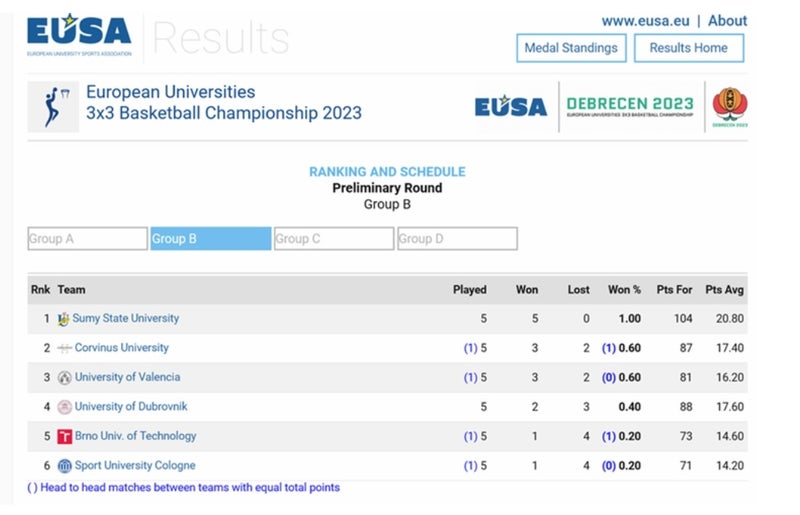 On the last day we played for the 13th-16th place against Polish and Slovenian university teams. We met the challenge and closed the European Championship with two nice victories.
Corvinus University – Wroclaw University of Science Technology (Poland) 21-14
In the first minutes, the teams were neck and neck, they took turns in leading, but in the middle of the match Corvinus charged and won 8-2. Interestingly, each Corvinus players scored two baskets.
Scorers for Corvinus University: Komma 8/2, Szántó 7/4, Galambos 4/2, Papp 2/2.
Corvinus University – University of Maribor (Slovenia) 21-19
In the first half of the match, which featured a scoring feast, the Slovenian boys were leading, albeit narrowly. Towards the middle of the game, Maribor was up 12-8, but then a terrific "surge" started in Csaba Vladár's team, who reversed the score at the end of a 9-1 quarter. They turned their 4-point deficit into a 4-point lead. Then came a setback, the tough Slovenian team tied the game with a 6-2 quarter, but in the end Corvinus brought the score to 21 points with a free throw and a basket at the beginning of the 8th minute.
Scorers for the Corvinus University of Budapest: Komma 10/2, Galambos 6/4, Szántó 3, Papp 2.
The shootout and the dunking contests were held on the last day. Here, the top five shooters and dunkers participated. Dániel Szántó represented our university in the shootout contest and László Komma in the dunking contest. Laci won the contest as a favourite of the fans!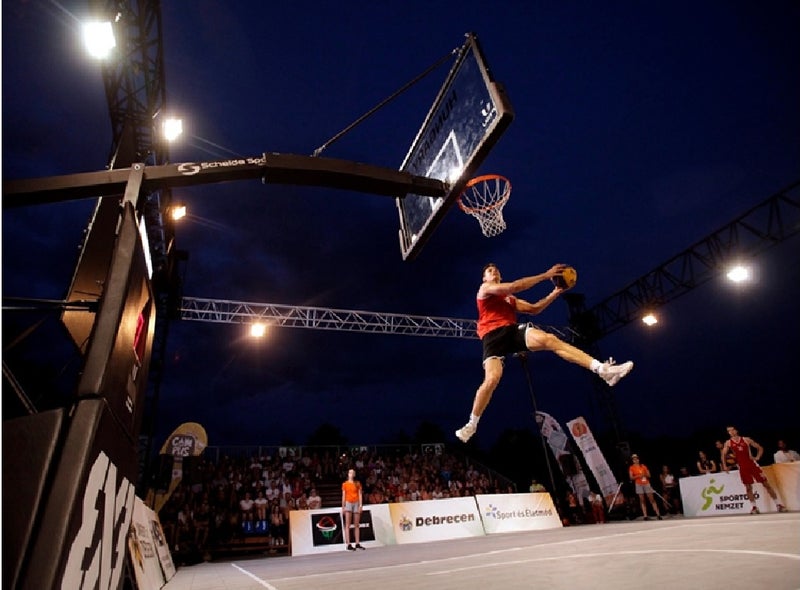 "We would like to thank our university, the Corvinus University of Budapest. We proudly represented our higher education institution as active students. But we were also proud to represent our country at this prestigious event," said our athletes.