Corvinus held a session about study opportunities offered by the university at the SEK Budapest International School on November 10.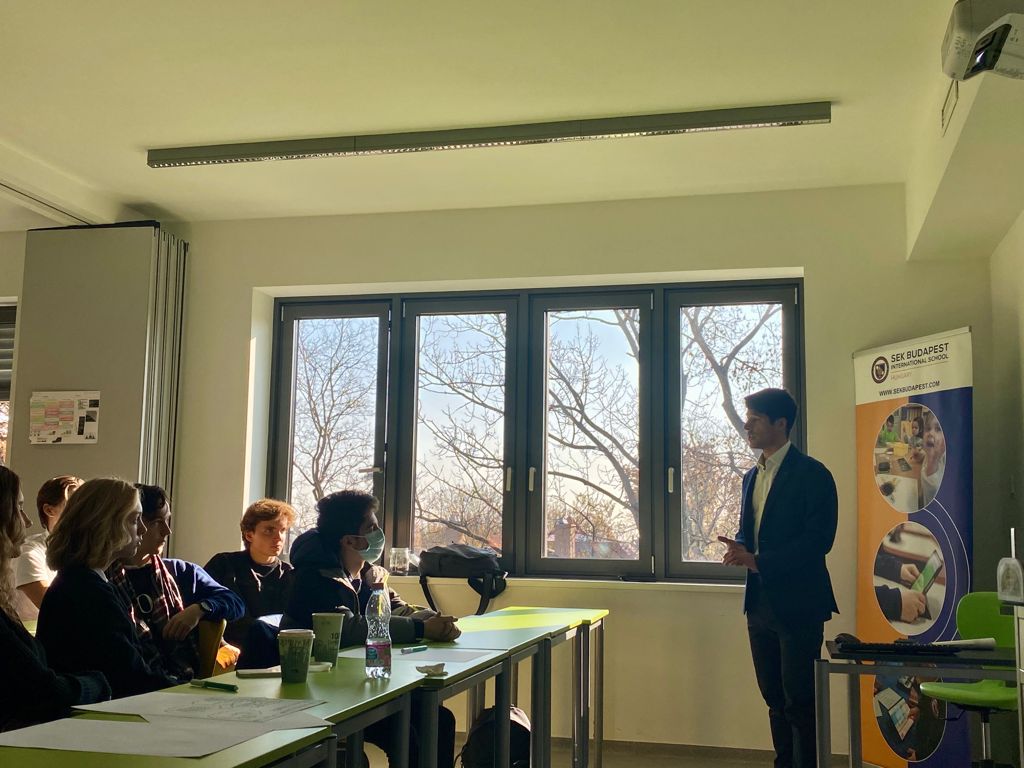 The panel was led by Matt Jansen – Corvinus' Director of International Student Recruitment with nearly 10 years of experience in the field. Students got familiar with their study prospects with us, our programmes, the application route for domestic and international candidates and more.
An interview with Matt about what makes Corvinus attractive to international students can be found here.
Hungarian and international pupils from 11th and 12th grade who attended the session discussed their visions for the future, spoke about their dream job and found out how Corvinus could possibly serve their future career. Many found out that their desired university programme is offered exactly at Corvinus.
The application period for Hungarian students through felvi.hu and international applicants through the Stipendium Hungaricum platform has begun. The session gave much insight into the application processes to the students who would like to apply.
For more information about Hungarian applications through felvi.hu, click here.
To find out more about international applications, click here.
SEK Budapest International School was founded more than 20 years ago. As a part of the SEK- International Education Systems, it is one of 23 schools around the globe. A prestigious educational institution, SEK polishes highly knowledgeable and skilled high-school graduates. Find more about SEK Budapest International School.