Like the beach handball championships, this year's Beach Volleyball MEFOB was held at EFOTT.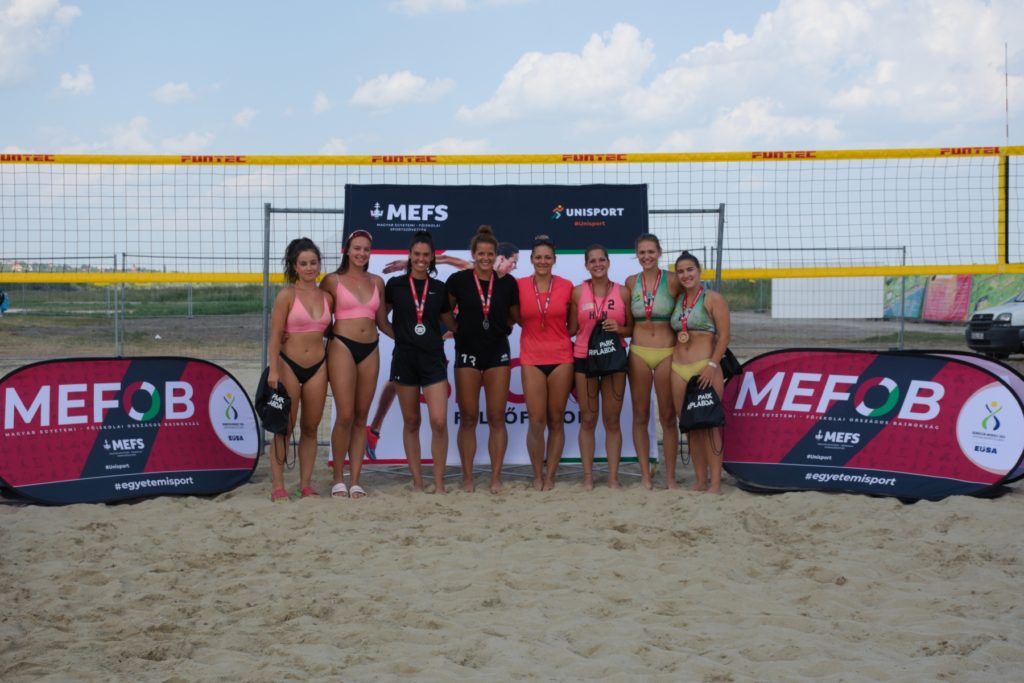 In the semi-finals, Réka Rucz and Krisztina Biró represented our colours, the former won the bronze medal with her partner Zsófia Pavlovics.
Corvinus University of Budapest organised this year's Beach Volleyball MEFOB, with the support of the Corvinus Student Council and the Hungarian Volleyball Association, with the cooperation of Közgáz SC and the Hungarian University – College Sports Association. The matches were held at this year's EFOTT venue, the Sukoró beach.
Corvinus won a medal thanks to Réka Rucz (far right in the photo). Her team with Zsófia Pavlovics (BGE) defeated Liliána Kiss (BGE) and Krisztina Biró (Corvinus) (on the left) in the bronze medal match. Congratulations!
(photo: mefs.hu)