The goal of the Student Support Services team when creating and organizing CONNECT was to invite both Hungarian and international students into an open-door space where they can form connections in a spontaneous way and feel part of the university community.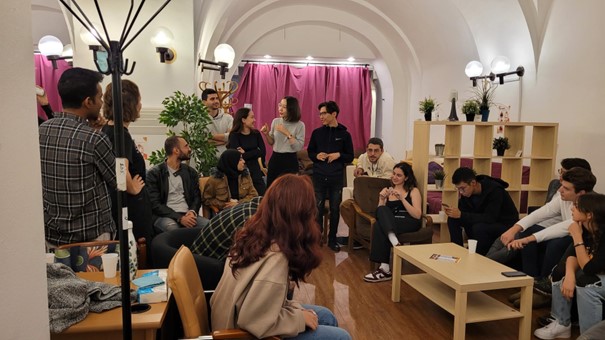 The event is organized every other week on Mondays between 17:30 and 19:30 in Napközi, our community space for students located in the basement of building E.
The first occasion was organized on September 26th with the theme of "CONNECT – to the university community" and Napközi was filled with both international and Hungarian students who participated. We initiated the event with ice-breaker activities and games to help students make the first steps, and then there was time to just have fun and enjoy freshly formed connections. Participating students voted for topics that they wanted to see next, and as a result upcoming sessions will focus on getting to know different cultures in a diverse space, but we will also keep an eye at having fun, good conversations and some laughs.
You can join CONNECT programmes anytime throughout the semester and you can bring friends as well.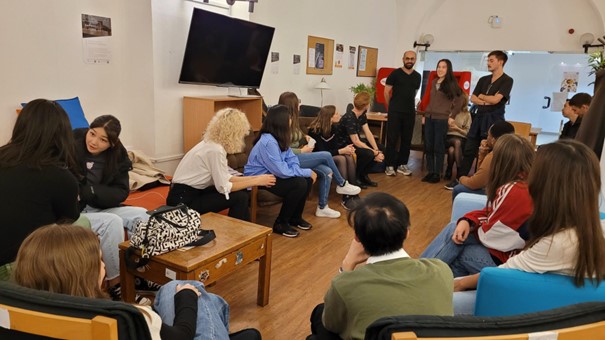 CONNECT topics for the semester:
Connect to a team and play in our cultural quiz! Bring a snack from your home country to share with the others if you want!
Connect to the community during a movie night! Popcorn included.
November 21 – Study first aid
Winter is coming…which means exam period starts soon. Connect to other students and develop skills that will help for the preparation.
Join us for a chill session with some hot tea, festive snacks and activities.