The service station, which was set up at the beginning of the cycling season, has the tools you need to carry out minor repairs on your bike.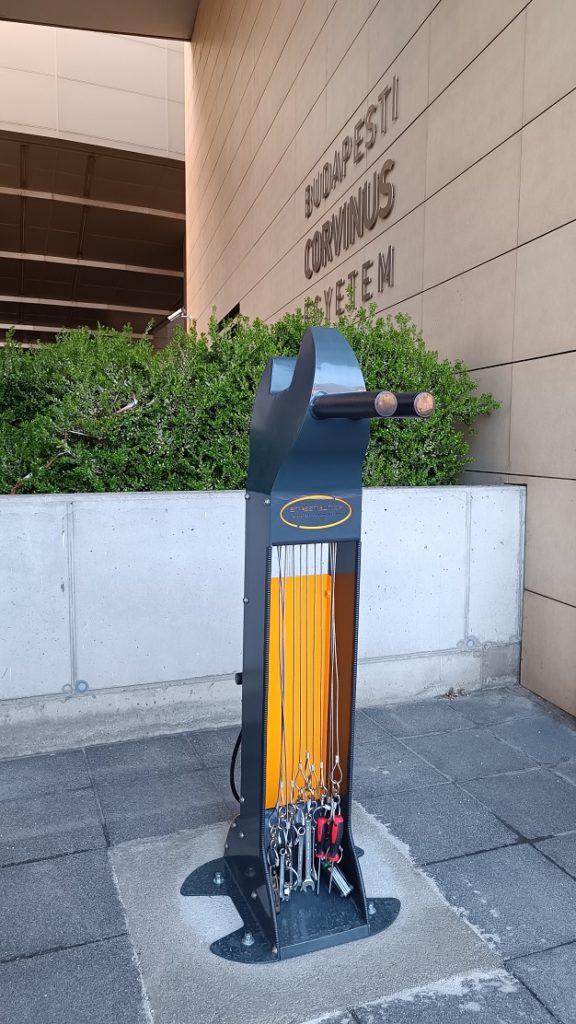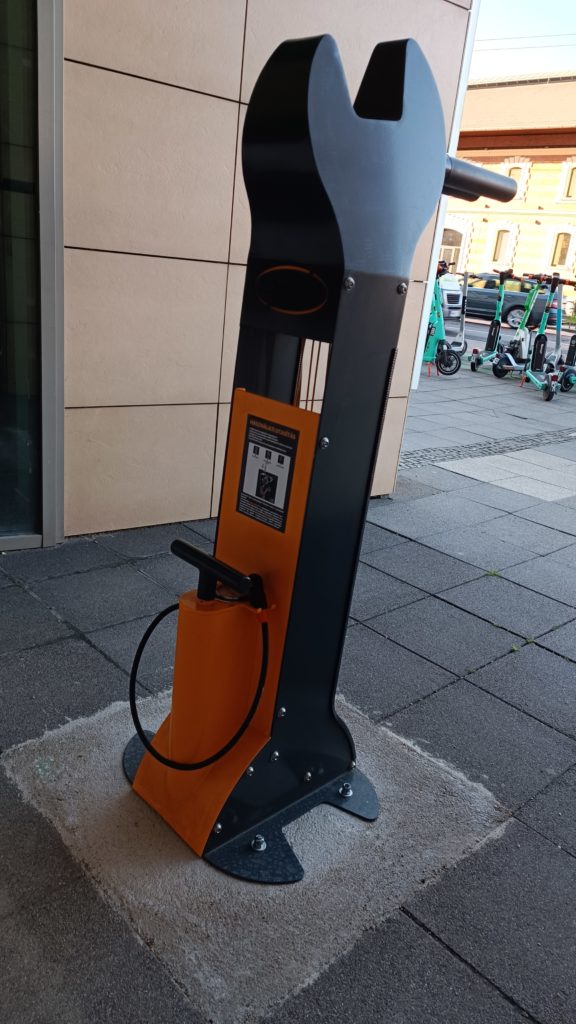 The service station, installed at the initiative and with the funding of the municipality of Ferencváros at the corner of the bicycle storage area in front of Building C, facing Közraktár Street, is equipped with a pressure sensing pump, screwdrivers, wrenches, and allen keys to help cyclists in trouble. A bracket mounted on top of the service post allows the bike to securely attach to the seat tube for servicing.
At the entrance to building C, 50 bicycle stands are available for use in the covered lobby, which is monitored by a camera, and 3 locked bicycle storage facilities are available to university staff in the underground parking lot on level -1.
Requests for the use of locked bicycle storage facilities can be submitted via the Campus Services digital administration interface; the form is available on the Intranet under Digital Services (Campus Services / Request / cancelation of bicycle storage).
There is a one-off charge of HUF 5,000 for the use of locked bike storage facilities, which includes the fee for the card to open the storage. 
For those arriving at the University on bicycles, there are also shower facilities in the men's and women's changing rooms on the sixth floor of Building C, opposite classroom 659.