Back to main page
Stephen Osborne's public lecture at Corvinus 
Stephen Osborne, world-renowned scholar of public administration and chair of International Public Management at the University of Edinburgh, will hold a public lecture at Corvinus as an invited guest of the Department of Public Policy.
---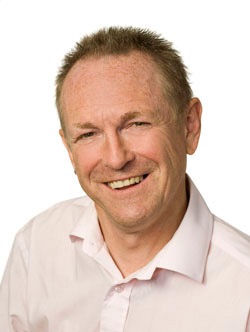 Prof. Osborne is also the founding president and one of the most influential researchers of the International Research Society for Public Management (www.irspm.org), the leading scholarly organization in the field of public management. In addition, he is honoris causa of Corvinus University and a regular guest lecturer at the Department of Public Policy.
The lecture titled "From Public Administration to Public Service Logic: Evolving Trajectories of Public Service Reform" will explore the five most influential reform trajectories for public service delivery over the past sixty years and evaluate their impact. It will then offer an alternative approach derived from the Public Service Logic framework developed by Prof. Osborne.
The Department of Public Policy invites you to join the event at 3.30pm on November 29, at room C316.