Back to main page
Budapest Eurasia Forum 2020 E-Conference
The Budapest Eurasia Forum will be held again on 27th October 2020.
---
Entry fee: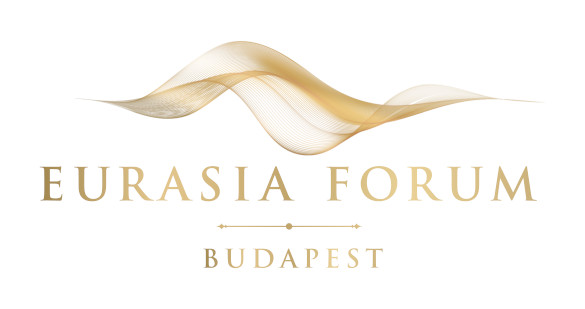 After the Pre-Forum Session of the Budapest Eurasia Forum held in Budapest in October 2019, this year the event – considering the pandemic – will be realised digitally. The concept of the annual event was created in 2019, in line with the West-East balance-focused international strategy of the Central Bank of Hungary.
The live broadcast will be available on the website of the event and on the YouTube channel of MNB as well.
Europe and Asia coming closer, the strengthening ofChina's international role and the resulting economical and geopolitical shift,as well as the expansion of cooperation opportunities among Eurasian countriesare some of the most exciting issues of our time. The purpose of the EurasiaForum series of events is to examine these questions every year and to generatewidespread professional dialogue in order to support partner relations.
Owing to its excellent geographical location andactive international role, Hungary is an ideal venue for a discourse about theEurasian region, therefore the Forum contributes to Hungary having a leadingrole in strengthening the transcontinental cooperation. By now the concept ofinternational cooperation goes beyond economic and financial issues, thereforeEurasia Forum intends to involve other areas of science related to theobjective of long-term sustainable economic growth in the topics of the dialogue.For this very reason the agenda of the event includes crucial topics such asgeopolitics, multilateral cooperation, infrastructure, technology andinnovation, as well as education.
In 2020 the COVID-19 global pandemic highlighted theimportance of cooperation and solidarity even more, and thereby it strengthenedthe necessity of maintaining the international dialogue even further.Considering the significance of the comprehensive changes generated by thepandemic, the Budapest Eurasia Forum 2020 will be organised with the title "Eurasiancooperation in the post-pandemic era", in electronic form, in line with thepandemic restrictions. Ceremonial lectures will be held as the opening of theevent, and then the speakers invited will review the most current issues of theEurasian cooperation in course of three professional panels. In course of theprofessional panels several issues will be mentioned, such as how COVID-19transforms the geopolitical scene and the multilateral internationalcooperations, how the pandemic presents challenges for ensuring long-termsustainable economic growth, as well as the effects it has on urban life andthe development process of smart cities.
Speakers at the 2020 event:
· György Matolcsy,President, Central Bank of Hungary
· Xiaochuan Zhou, ViceChairman, Boao Forum for Asia; Former Governor of PBOC
· Péter Szijjártó,Minister of Foreign Affairs
· Hongbo Wu, SpecialRepresentative of the Chinese Government on European Affairs
· Kyuil Chung, DeputyGovernor, Bank of Korea
· Eng Chye Tan,President, National University of Singapore 2/2
· Li Jin, Executive VicePresident, Fudan University
· Zhimin Chen, VicePresident, Fudan University
· Sopnendu Mohanty, ChiefFinTech Officer, Monetary Authority of Singapore
· Pierre Heilbronn, VicePresident of Policy and Partnerships, European Bank for Reconstruction andDevelopment
· Jianduan Jiang,Director General, China Construction Fifth Engineering Division Corp. Ltd.,China State Construction and Engineering Corporation
· Vladimir M. Morozov,Vice-President for HR and Associate Professor of Diplomacy, MGIMO University
· Jung Hoon Lee, Chair ofSmart City Committee, Seoul Metropolitan Government
· Bruno Lanvin,President, Smart City Observatory
· Danae Kyriakopoulou,Chief Economist and Director of Research, OMFIF
· Mehmet Huseyin Bilgin,Vice President, Eurasia Business and Economics Society
· Leena Ilmola-Sheppard,Senior Scientist, International Institute For Applied Systems Analysis
Information: eurasiaforum@mnb.hu