Péter Medvegyev – János Száz:

The nature of the continuous surprises on the financial markets
Nemzetközi Bankárképző Központ, Budapest, 2010

The book briefly explains all important knowledge about interest

rate and price risk in an easy to comprehend manner. It summarises

money-market products, the use of derivatives and portfolio strategies.
The authors assume the reader has basic financial knowledge.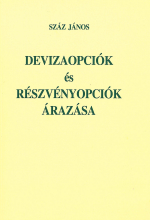 János Száz: Pricing FX options and stock options
Nemzetközi Bankárképző Központ, Budapest, 2009

The author presents the futures/forwards and options markets,

their trading and also pricing by means of examples.

The book is an updated version of the former book
"Options" (published in 1999).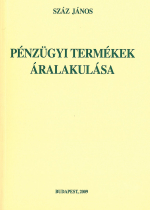 János Száz: Price movements of financial products
Nemzetközi Bankárképző Központ, Budapest, 2009

This book is an introduction to the calculations related to bonds,

foreign excange, bank deposits and stocks. It presents the
tendency of prices and returns in time, and also the forwards/futures,

options and swaps for these assets.


Gergely Fazakas – Bencéné Gáspár – Renáta Soós :

Introduction to the Calculus in Finances and Corporate Finance
Tanszék Kft, Budapest, 2011
This book was written by colleagues from our department.

The book was used by full time students on the second year
financial BA courses, and in the last 10 years it was the handbook

for the parttime students, as an additional material for full time students.

A book deals with the basic problems of pricing and corporates'

financial decisions. The book is used in the distance learning, as far it
contains numerical problems solved for introduction and solved in excel as well.