Back to main page
3rd Central European Case Competition
The Central European Case Competition is going to be held for the third year at Corvinus University of Budapest.
---
The Central European Case Competition, one of the most prestigious international case competitions in the CEE region, is going to be held for the third year at Corvinus University of Budapest. Teams from top universities from all over the world are going to participate in the competition organized in collaboration with Case Solvers, such as: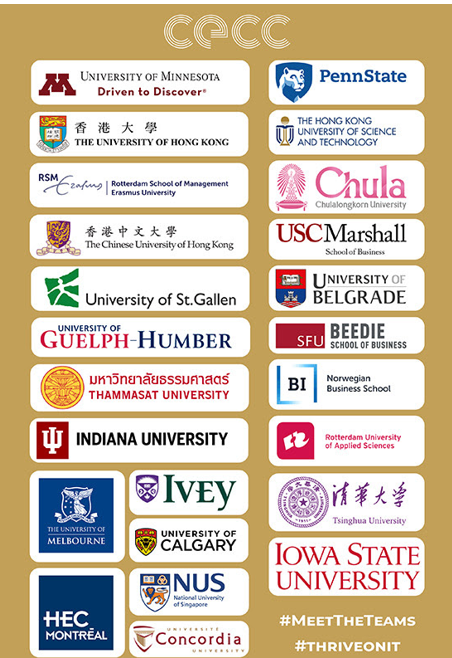 Besides providing a learning, developing and networking opportunity, the competition also aims to increase awareness of the Hungarian culture. The representation of the Central and Eastern European Region has a great importance throughout the event, thus cases are provided by companies active in the region: one of the case partners is MVM Group, Hungary's fourth largest group of companies, which is responsible for the country's whole energy system. Activities of MVM include electricity supply and trade, gas storage and trade, ITO, national grid control, owner role in the regional electricity market and telecommunications services. The other case partner is Gravity R&D, whose two main products - Yusp, the enterprise-grade personalization engine and its SME version, Yuspify - provide a scalable personalization solution for enterprises coming from various industries in more than 20 countries.
In the current situation CECC is going to be held online, providing a new opportunity: the Opening and Award Ceremony as well as the presentation of case solutions are going to be live streamed.
CECC Insider
, the official blog of the competition is launched, giving you exclusive content about case solving, deeper insight into the background of the zero-contact competition, and the case partners.

The agenda of the competition:
8 April – Opening Ceremony
10 April – Short Case Finals
13 April – Long Case Finals
14 April – Award Ceremony
For more information about the competition and live streams follow the event's official
Facebook
and
Instagram
sites.
You can find the Facebook link to the event
here
.